Watch: Marlon Vera vs Cory Sandhagen intense weigh-in faceoff for UFC San Antonio bantamweight bout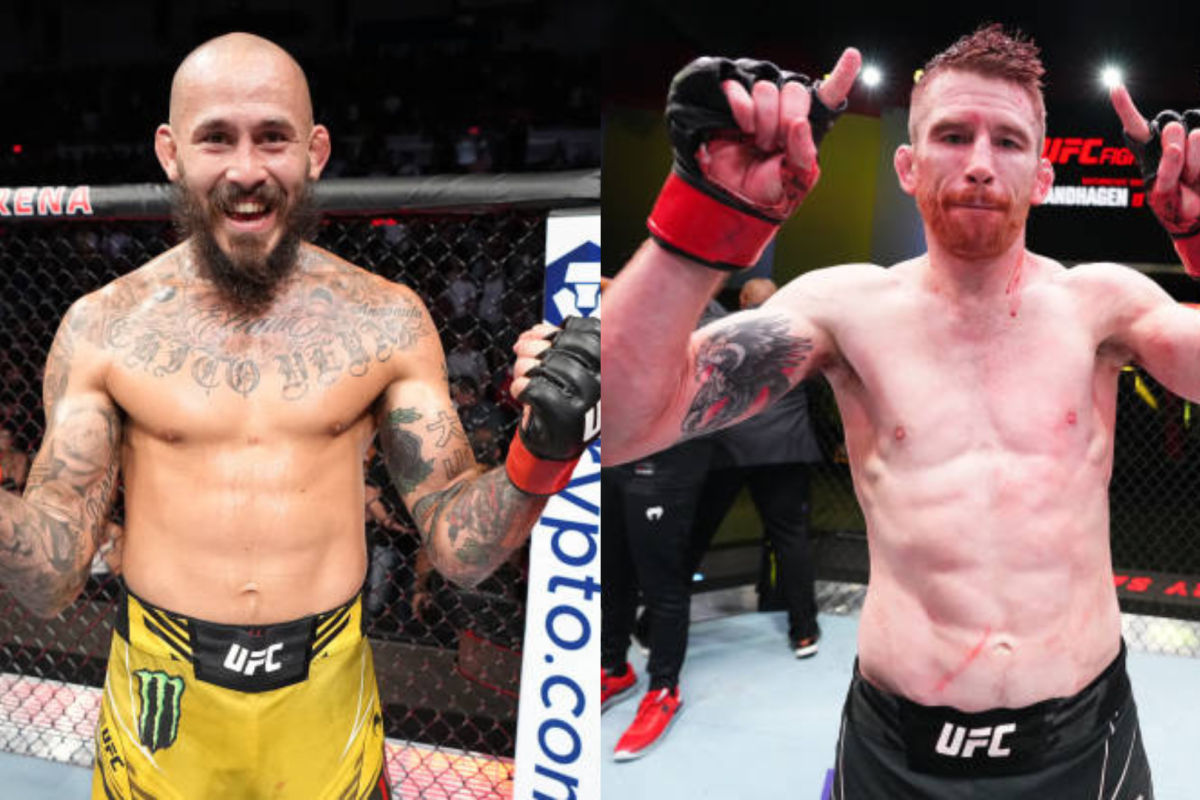 The intense stare-down between Marlon Vera and Cory Sandhagen during the weigh-in for their bantamweight bout has set the stage for an exciting clash at the 135 lb division. The two fighters faced off for the first and final time before Saturday's main event at the San Antonio, Texas, UFC card.
The atmosphere was electric as the fighters stepped onto the scale, with both men looking focused and ready to go. As they stood face-to-face, tension built in the room, and the crowd held their breath in anticipation of what was to come.
The 30-year-old Ecuadorian known for his unorthodox striking style, looked calm and collected as he stared down at his opponent. The 5'11'' tall athlete, equally composed, returned the stare with a look of determination in his eyes.
The stare-down was so fierce that it could have crushed the ice caps at the North Pole. The tension was palpable; you could cut the air with a knife. It was like watching a western showdown, but instead of guns, they had their fists ready to go.
The two fighters remained locked in their intense gaze for what seemed like an eternity, before finally breaking apart on Dana White's intervention. The stage is now for an epic showdown between two of the welterweight division's most talented fighters.
UFC Bantamweight Showdown: Vera vs Sandhagen – A Battle for Legitimacy and Redemption
Both Bantamweights have a lot riding on this fight, with each looking to make a statement and climb the ranks of their respective division. For Vera, a win would be a chance to build on his recent success and establish himself as a legitimate contender.
For the No. 5 ranked Sandhagen, a victory would be a chance to bounce back from a recent loss and prove that he's still one of the best in the division. With the weigh-in behind them, all that's left is for these two warriors to step into the Octagon and battle. UFC fans worldwide will be tuning in to see who comes out on top in what promises to be a classic bantamweight showdown.
The Unpredictable Outcome: A Testament to the Skill and Grit of UFC's Finest Bantamweights
One thing is for sure this fight will be incredible, however, the outcome is unpredictable. Sandhagen has volume, but Vera avoids damage and has a strong strategy. The fight will likely go the distance and could end either way. Fans are guaranteed a treat, no matter who wins.
Who will you be supporting between the two potential contenders?