Meet Jorge Masvidal's Family: Father, Mother, Ex-Girlfriend, Wife, Kids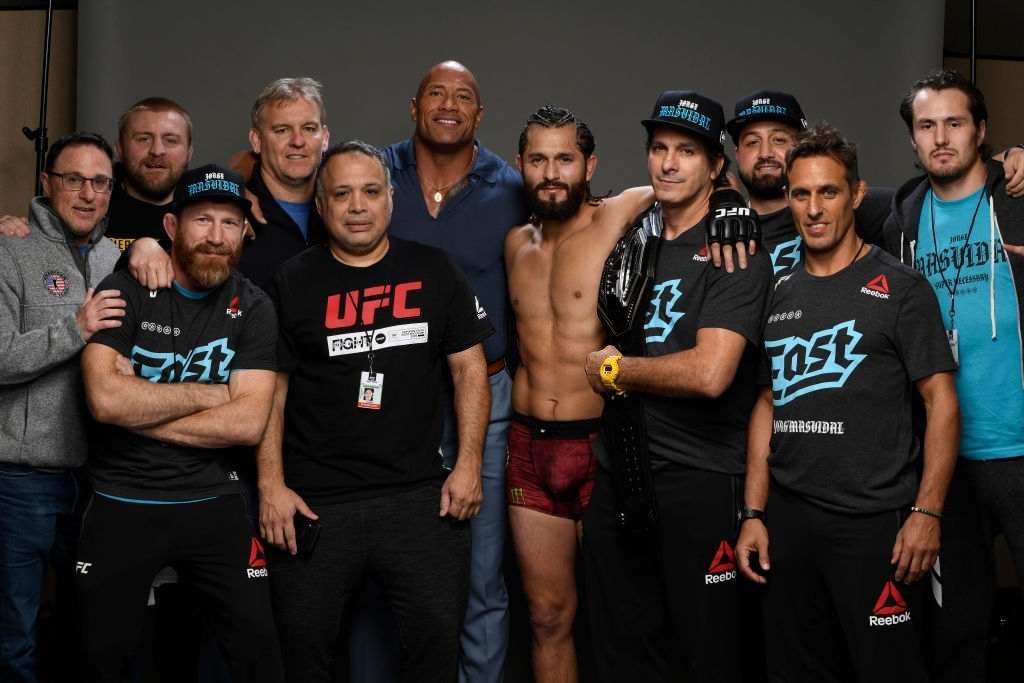 Jorge Masvidal is undoubtedly one of the best fighters in the UFC. Born and brought up in Miami, Florida the Cuban-Peruvian was always going to be a fighter. From being a notorious, young boy to becoming one of the most popular fighters in the UFC, 'Gamebred' has surely come a long way.
As an adolescent, Jorge was quickly drawn into the world of fighting. Moreover, Jorge began street fighting before he even left high school. Unfortunately, due to bad grades, Masvidal was expelled from St. Brendan High School. Hence, Masvidal began his training in karate and mixed martial arts.
Currently, Jorge Masvidal is one of the most successful fighters on the planet. He owes his success to the people that believed in him. As such, let us take a closer look at Jorge Masvidal's Family, and how they have inspired him to become the man he is today.
What Do We Know about Jorge Masvidal's Parents?
Jorge had a very difficult upbringing. His father, Jorge Masvidal Sr., left Cuba in a self-made raft, ending up on the Virgin Islands. Eventually, Masvidal Sr. made his way to Miami and began building a new life as a construction worker. Unfortunately, Masvidal Sr.'s past caught up to him, and soon enough, he was put behind bars. Masvidal Sr. was arrested on charges of manslaughter and drug trafficking. According to reports, Masvidal Sr. is currently out under supervised release.
As for Jorge's mother, Mama Dukes, she had a very tough time fending for herself and her young son. Mama Dukes did her best to earn a living and provide for her son by selling beads. Additionally, she also told Jorge that his father was in the army and was only able to reveal the truth to him when he was 13 years old. Currently, the relationship status of Masvidal Sr. and Mama Dukes is unknown but according to Jorge, they both are very important to him even today.
Despite the circumstances, Mama was able to support her son with the help of her family. Hence, she deserves a lot of credit for everything that her son has achieved to date. In a way, she has single-handedly kept Jorge Masvidal's family together.
Who is Jorge Masvidal Ex-Girlfriend Iman Kawa?
From what we know, Jorge Masvidal was previously in a decade-long relationship with Iman Kawa. Iman Kawa is the sister of famous MMA agents Malki and Anthony Kawa. Jorge's relationship with Iman was pretty public and the fighter also made appearances on her YouTube channel. Together, the pair have 3 children, two daughters, and a son.
Other than her relationship with Jorge, Iman is well accomplished on her own. She is a businesswoman, chef, and even has her own YouTube channel, "Better Than Your Mother's" which has 468,000 subscribers.
Jorge and Iman never married despite reportedly having three kids together. Moreover, the couple split up as recently as 2018, following Jorge's repeated acts of infidelity, and issues with fully committing to the relationship.
Who is Jorge Masvidal Wife/ Ex-Wife Maritza Collado?
Out here playing games with Mrs. Masvidal 🎮 Great catching up with you Maritza! #ufc261 pic.twitter.com/YHjD9p91di

— Colby Covington (@ColbyCovMMA) April 22, 2021
In 2021, former teammate/ fellow UFC fighter Colby Covington brought some shocking news to light. In a social media post and subsequent interviews, Covington outed his friend turned bitter rival by revealing his real wife. According to Covington, Maritza Collado or Maritza Masvidal is Jorge's true, lawfully-wedded wife and the mother of his children. Covington further adds how deep his friendship was with Jorge and Maritza when they were all younger.
In addition to that, Covington revealed how Masvidal's agents have fabricated information on the internet to hide the truth. Whilst all this is a very interesting take on the situation, there isn't enough proof of it. To begin with, there isn't enough proof that Maritza is Masvidal's real wife or that Iman Kawa is the real mother of Masvidal's children. For now, it is all open to interpretation.
Jorge Masvidal's Kids:
There is little to no information about Jorge Masvidal's kids. However, it is well documented through little clips from interviews that he loves them very dearly. In the lead-up to his UFC 261 fight, Masvidal was looking forward to winning and then taking his kids to Disneyland.
Previously, Masvidal was also quoted apologizing to his kids after a loss. "To my daughter and my son, I'm sorry. Gosh, I hate freakin' losing in front of my kids; that's one thing that hurts me."
Despite his superstar lifestyle and fighting career, Masvidal ensures that he does his best to look after his children and his family. Hence, we can say that although they are not traditional, Jorge Masvidal's family has undoubtedly done well for themselves.