This year's Formula 1 is observing the dominance of Red Bull Racing Team like 2021, but Ferrari and Mercedes are also challenging the Austrian team, and therefore, Mercedes CEO, Mr. Toto Wolff, is actively advising his drivers to perform better to overcome car issues.
Lewis Hamilton has recently been under "total rubbish" criticism, and Mercedes team president has admitted that the seven-time F1 champion needs to "guard" himself.
How is Toto Wolff assisting Lewis Hamilton to get the top spot again?
Former racing driver Toto Wolff, 50, is now performing the role of 'Team Principal' and CEO of Mercedes team with great enthusiasm and efforts; but since 2020, he has been highly criticized for not implementing necessary changes to the cars like porpoising and other stuff.
Mercedes driver George Russel came to the spotlight earlier this year after suggesting his own team to fix the porpoising issue but it was Wolff who did not approve that suggestion in the first place.
Early in the season, Hamilton had trouble adjusting to the newest F1 technology since the Mercedes W13 was prone to the porpoising phenomenon.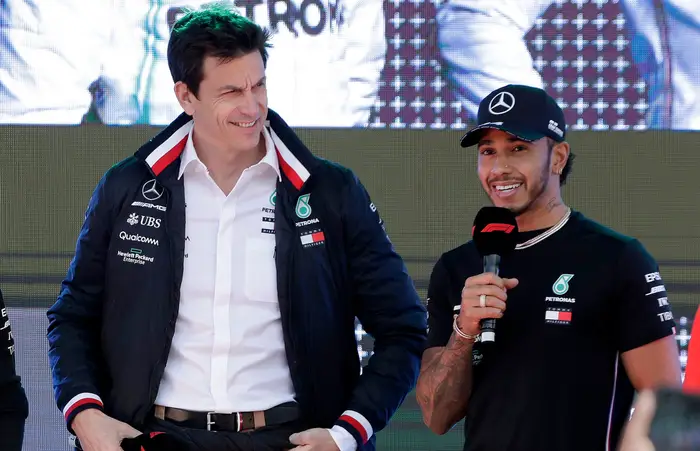 According to various media reports, Wolff has reportedly changed a few notions about himself regarding car issues and ultimately agreed to provide another well-performed car to star driver Lewis Hamilton after watching his superb performance in the last three races of 2022.
Following his podium finish, Lewis Hamilton also became confident and requested his Mercedes team to provide more high-tech cars with a view to achieve another podium finish in the French GP.
After formally receiving the request from Hamilton, Mercedes CEO Wolff has described to Square Mile how he has functioned as a shield in response to the accusations leveled against Hamilton and he willingly supported the British driver to fulfill his requirements.
Wolff then said, "I need to protect him because people have started to hit out at him, which is not right."