Wolf expresses his discontentment with F1's new proposition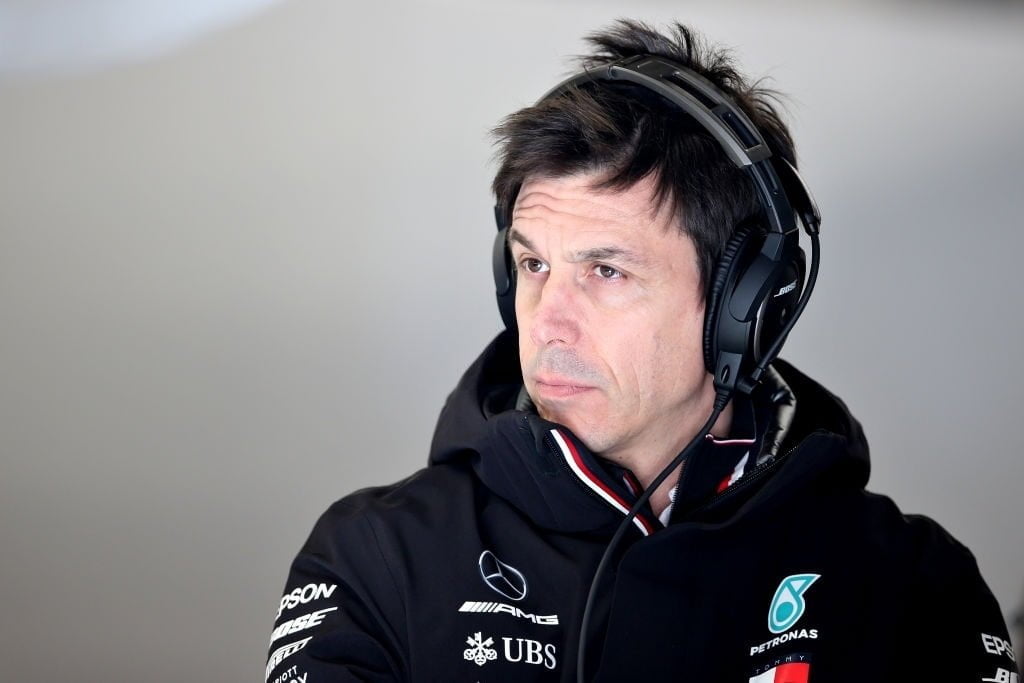 On a proposition laid out by Formula One, with an initiative of equal proportion of F1 revenue cut out for all, it is expected from all teams to get on a similar page and sign the pact, by 12th August 2020.
Toto Wolff the chief of Mercedes asserted On 7th August 2020, Friday, that the team Mercedes has been through a rough treatment at the conference which proposed to discuss the new commercial pact. The chief expressed his dissatisfaction with the entire bargain and refused to consider it sealed from their end, now and further. He also commented on the fact that Mercedes plays the 'victims' in real when it comes to a collation with their competitor Ferrari.
The association of F1 at their conference with their registered teams discussed closely on their new initiative for a better future which brings in a new contract that would dominate the present one that's running has a close expiry date. Hence, with all the details explained to all the teams about the equal distribution of Formula One's proceeds and few other new changes that have been included, it is further expected from the teams to sign the contract by 12th August 2020, to ascertain their interest and approval on the pact.
Wolff, on the other hand, showed his complete displeasure and objected on leading forward with the treaty, remarking, "We made it very clear that we are happy with a more equitable split of the prize fund- the way success is rewarded and made possible for everybody, we agree to. But we are, I would say the biggest victim in terms of prize fund loss in all of that. Ferrari has maintained an advantageous position. With Red Bull, it obviously balances out with Alpha Tauri. So, it's us that are hurt the most."
He further conveyed that Mercedes over the years and also at the recent times has been striving to bestow most of their capabilities, not only by being the most active and competitive within the circuits the racers have tremendous considerable allure, hinting at the 'Billion Dollar Man', as is believed. Wolff then claimed to have been ill-treated at the conference room while the deal was being adjusted, modified, and set. Little heed was paid to the entire team of Mercedes among the rest of teams who were present in the meeting which has left quite a number of open ends in regard to the 'legal issues', 'commercial and technical issues', and the 'on-field sporting issue'; adding, " In our point of view, I don't feel ready to sign a Concorde Agreement."
Wolff denied in further explanation of their issues in relation to the contract, sticking to their already states terms. Though Ferrari has been failing at it's recent rendezvous at the track, it is still successful in preserving a decisive role over Formula One rules, complemented with an extra incentive for the team's glorious past in this genre of entertainment.
Formula One in response to the prior stated facts by Mercedes let out an announcement, asserting, "Formula One has engaged with all teams in a collaborative and constructive way and listened to all their views. This agreement is important for the future of the sport and all our fans. We are moving forward with this and will not be delayed any longer." While Wolff was stuck at his sense of not giving into the agreement yet, and stated, "In our point of view I don't feel ready to sign a Concorde Agreement, " and now he would keep the topic open to be discussed with the teams and association prior signing the petition.