Michael Jordan bio, facts, family, net worth- A true genius of basketball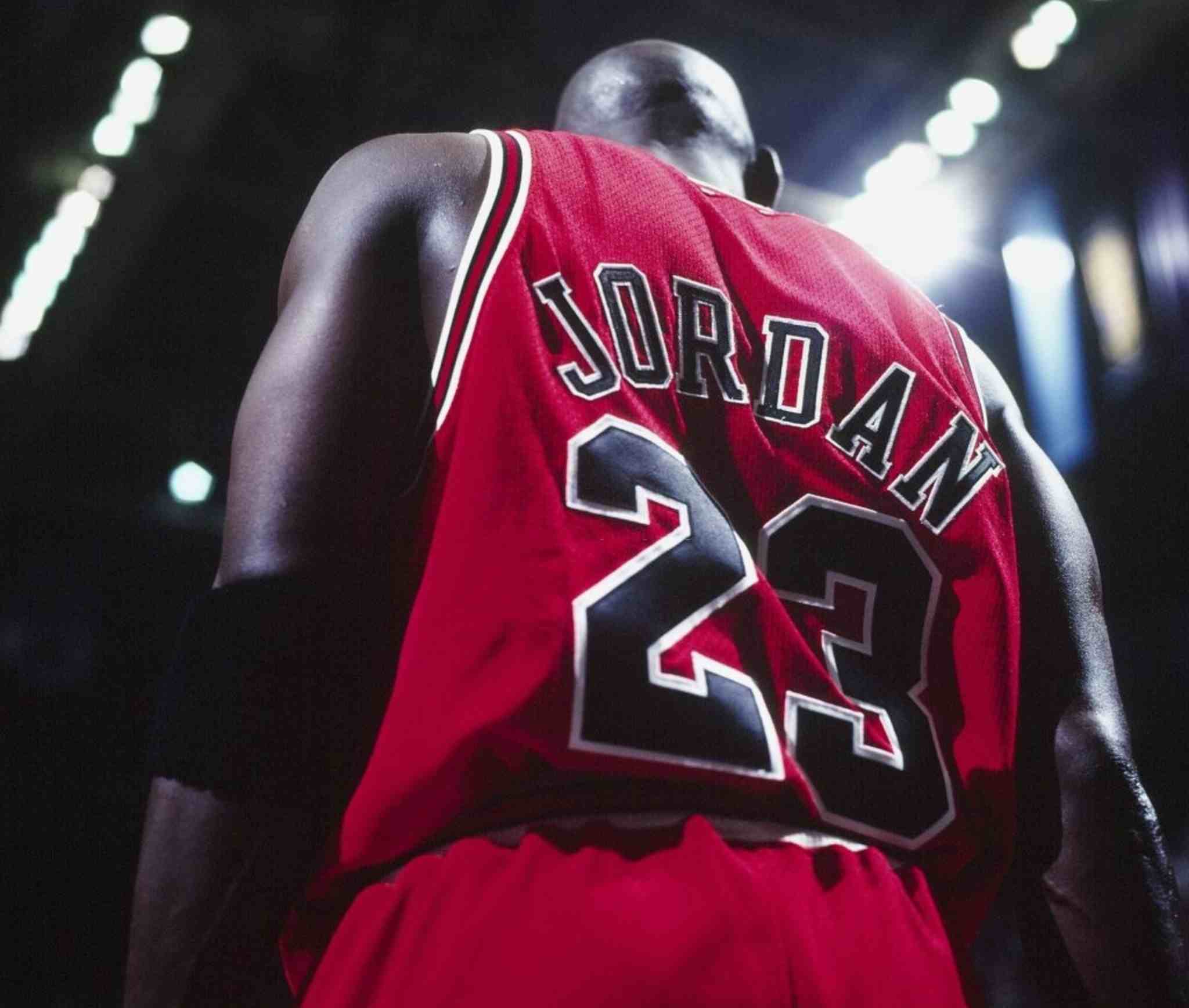 Michael Jordan (MJ) is a retired NBA basketball player, actor, investor, businessman who is widely regarded as the GOAT who changed the way basketball is played. His unusual air time and slamming dunks earned him the name 'Air Jordan' and 'His Airness'. In this article, Sportszion has covered Michael Jordan bio in a straightforward and much detailed way for his fans and followers.
MJ is one of the most influential and highly paid basketball players of all time, whose whole career was surrounded by controversies and greatness. Such is his legacy that his name and career have only been associated with qualities like greatness, success, dedication, competitiveness, and work ethics.
Quick info
Full Name: Michael Jeffrey Jordan
Playing position: Small Forward
Jersey number: 23, 12, 45
Birth Date: February 17, 1963
Zodiac Sign: Aquarius
Ethnicity: African-American
Religion: Pentecostal Christian
Birthplace: Brooklyn, New York
Country: USA
Nationality: American
College: North Carolina (1981–1984)
Current Age: 57
Annual Earnings: 300 million dollars
Net Worth: 1.6 billion dollars
Height: 6 ft 6 in (1.98 m)
Weight: 98 kg
Early Life and childhood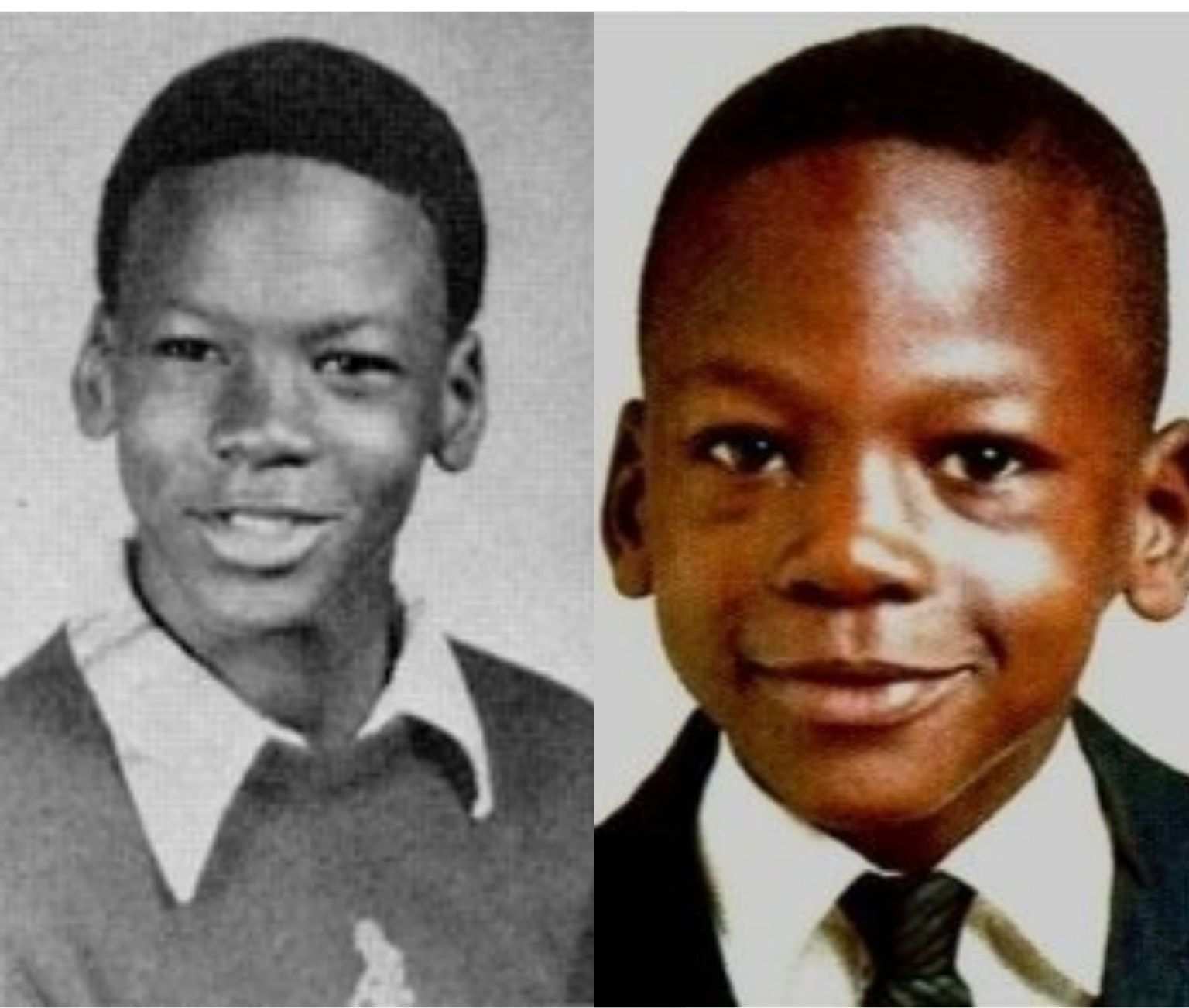 Michael was born in Brooklyn but his mother saw the place unfit to raise her children. Hence his family had to move to North Carolina where the basketball legend completed his schooling. In his early life, he had to go through as he learned how to work hard, sew, clean and to do laundry to help his family.
How Jordan started playing basketball
As a young individual, Michael Jordan was interested in sports. It can be quite shocking for his fans that his first choice of sports was baseball and not basketball. His elder brother Larry (One of his four other siblings) was his inspiration to play basketball.
During his sophomore year, a short and inexperienced Jordan was dropped from his high school team. However, his competitive nature did not allow him to accept that, and so he spent the next summer training and improved his body and game.
Jordan's first high school game
After being dropped in the sophomore year, Mike scored 35 points in his first high school varsity game. He averaged 25 points per game in his final years of schooling before going to college.
College Career
Jordan got a full scholarship at North Carolina University where he was named ACC Freshman of the year. Michael helped his college team to win the championship and also made the game winning shot. The exemplary performance in his college career made Michael a very high prospect in the NBA. Jordan entered the NBA draft in 1984 and was picked in the first round third overall by the Chicago Bulls.
Nicknames
Air Jordan, Mike, Money, Black Jesus, MJ, His Airness, Black Cat are some of the nicknames of Jordan.
Michael Jordan's education
Even after being picked in the NBA, where he became a star instantly, he was adamant to shift his focus from study and attained his college degree, as a result. In 1986 Jordan came back to his college after going pro to complete his degree in geography.
Professional Career
Mike instantly started to leave an impact on the struggling Chicago Bulls team by putting up great numbers for a rookie. Everyone around him knew they saw a star in the making. The fumbling Bulls team gave the perfect opportunity to the rookie to showcase his talent and develop his game.
First NBA contract
Jordan's first basketball contract with the Chicago Bulls paid him 2.8 million dollars in the next four years. This is approximately 11,000 dollars for every game that he played in the first four years of his career.
First NBA game
In his first NBA game, Jordan scored a decent 16 points, 6 rebounds and 7 assists in a comfortable win over the Washington Bullets. His teammates were reluctant to pass him the ball during the first few matches, which did not allow him to get a dream debut that the organization must have expected.
Performance in the first season
Jordan averaged a whopping 28 ppg, 5.9apg, and 6.5 rpg while playing 38.3 minutes on the floor but lost to the Bucks in the playoffs. He won the Rookie of the year award and was an instant favorite.
Playing style
Jordan was a right-handed shooter. His unusual air time helped him to perform lay-ups, dunks and play tight defense on the opponent. During clutch situations, MJ always stepped up and made the shots. His ability to score fluently made him a key piece in the offense.
Rise to fame
Michael rose to fame instantly as his stellar performance on the Bulls helped them better their record. His personal stats were very impressive, but he was not able to take the team to a championship. Before winning his first championship Michael was regarded as a great player but not a champion. His shoe line and his flashy dunks added to his popularity. After winning his first three-peats Michael was considered as a Hall of Famer and he had fans all around the world.
Team Members
Michael's teammates who played a major role in winning the championships were Scottie Pippen, Dennis Rodman, Horace Grant, Steve Kerr, John Paxon and BJ Armstrong.
Awards and Accolades
Michael, in his rather long career, amassed many accolades. The NBA inducted him into their Hall of Fame in 2009. His awards include:
6 times NBA Champion
5 times League MVP
5 times All Star MVP
6 times Finals MVP
10 times Scoring Champion
3 times STL Champion
11 times All-NBA Team
9 times All-Defensive Team
1984-85 All-Rookie Team
1987-88 Defensive Player of the Year
1984-85 Rookie of the Year
2 times Olympic gold medal winner
Injuries, struggles and failures
MJ suffered a horrific leg injury in the 1985-1986 season, which nearly ended his career. As a result, he had to sit out for the season. Fate did not favor him this time as he failed to win a championship with a second all star by his side during the early years of his career. For a number of reasons, the NBA star decided to retire thrice which was seen by the fans as a strange move. He struggled to win playoffs against the Pistons for two years in a row which is considered a major downtime of his career.
International Career
Before starting as a professional basketball player, Jordan had already played for the USA team in the Olympics. Leading the team in scoring, MJ put a dominant performance and lead the USA team to an undefeated goal medal. In the later stages of his career, Jordan went on to win another gold medal.
Iconic Rivalries
Mike won the championship six times but he developed some stinging rivalries while winning them. Some of the iconic rivalries of Jordan and the Bulls were with the:
Detroit Pistons: Led by Isiah Thomas the 'Bad Boys Pistons' frustrated MJ with their Jordan rules.
The Utah Jazz: With John Stockton and Karl Malone who were one of the most talented players in the league the Jazz never won a championship. Of course, Jordan was the main reason.
Los Angeles Lakers: With an aging Magic leading the Lakers the team was defeated many times due to MJ's extraordinary performances.
The Jordan Family
Who is Jordan's wife?
Mike married his first wife Juanita Vanoy (previously a loan officer) in 1989 after the birth of their first son Jeffrey Jordan. The marriage lasted for 17 years and resulted in one of the most expensive divorce settlements with Mike having to shell out a whopping 168 million dollars. Jordan then married his current wife Yvette Prieto (American Cuban model) in 2013 who is 15 years younger than him.
Michael Jordan's children
'His Airness' has a total of 5 children. Jeffrey, Jasmine and Marcus were born of his first wife. Jeffrey and Marcus both played college basketball but did not make it to the NBA. Jeffrey is currently responsible for the digital brand innovation of the Jordan brand, whereas Marcus runs a store 'The Trophy Room'. Jasmine is a brand executive for the Jordan brand and works for Nike.
Ysabel and Victoria are Michael's twin daughters, born of his second wife in 2014.
Jordan's relationship with his father
James Jordan, the father of Michael Jordan, was probably the closest person to his heart. As a close adviser, a friend and a confidant his father was with him throughout his career.
James Jordan was brutally shot in his chest on 23rd July 1993. Completely devastated with the news Michael announced his first retirement that summer. The media blamed Mike's gambling habits for his father getting shot. On the father's day of 1996, Jordan went on to win a championship.
Global Icon
During his career, Michael was also an important icon. Everyone wanted to be like him (Be Like Mike), everyone wanted to know everything about him, everyone wanted to follow him. He was also nicknamed the 'Black Jesus'. The extraordinary talent that he had taken the NBA to new heights on a global scale. Every country in the world had fans of Jordan. For the first time in the history of the NBA, a player became such an important part of the pop culture of the country. Any news related to him was kind of a national debate and an instant hit.
Jordan's love for gambling, golf and cigars
Michael Jordan was a very competitive man. Known to be a lover of gambling and golf, Jordan used to spend his time on the golf course. Golf was his escape from the hustle and bustle of the NBA. In his documentary Michael revealed that he used to make large bets on his golf games. Michael was also known to bet on every opportunity that he got. Viewing this as a problem there was a lot of backlash from the media. Many of his iconic off field pictures feature him smoking a cigar which makes it easy to guess his love for Cuban cigars.
Nike and Jordan Brand
In 1984 Jordan signed his first sneaker contract with Nike who presented a line of shoes called the 'Air Jordan'. The unusual air time that he had helped further to the cause. Every person in the country wanted a pair for themselves. It was a status symbol for the people. The brand went on to become the highest-selling shoes in the history of sports. With its entry into football, the brand has tapped into some new markets recently.
Jordan's baseball stint
After the first retirement, Jordan went back to his first love Baseball. He started playing professional baseball for the Birmingham Barons which was a Double-A minor league affiliate of the Chicago White Sox. Before announcing his comeback to the NBA after 13 months Mike played around 127 games for the team. Some people view this exit as a secret suspension from the NBA executive to protect Michael's image.
The GOAT Debate
Most of the people consider Jordan as the greatest of all time. Players like LeBron James and Kobe Bryant made very strong cases for the same. But the sheer dominance with which Jordan has played throughout his career and the two three peats have made him the most eligible player to wear the crown.
Movies and documentary
Michael Jordan has been a part of a fair share of movies during and after his career. Movies like Space Jam and Be like Mike are remembered as classics. Along with being a sports icon, Michael has received more than 140 credits for his rather extensive appearances in many movies, documentaries, songs, magazine covers and shows.
He was recently part of a documentary called 'The Last Dance' which was released on Netflix in early 2020. Quite a stir was caused in the basketball fraternity due to unseen locker room footage and lots and lots of revelations. Fans got a much deeper look into the life of Jordan which gave them a very clear picture of the kind of person he was and his hustle from a Brooklyn kid to an NBA superstar.
Endorsements and Investments
Jordan made around 90 million dollars in salary and 1.8 billion dollars from his other major investments in other sectors. In 2010 after being valued at 175 million, The Charlotte Hornets were bought by Michael which has been valued at a whopping 1.5 billion dollars today. Brands like Nike, Hannes, Gatorade and Upper Deck are still endorsed by MJ. Real estate is a sector where Michael has made some major investments. A number of restaurants, houses, golf courses and condos are owned by him. Nike owned Air Jordan which recently had it's a billion dollars quarter also helped him to earn a total of 1.3 billion dollars.
Michael Jordan current net worth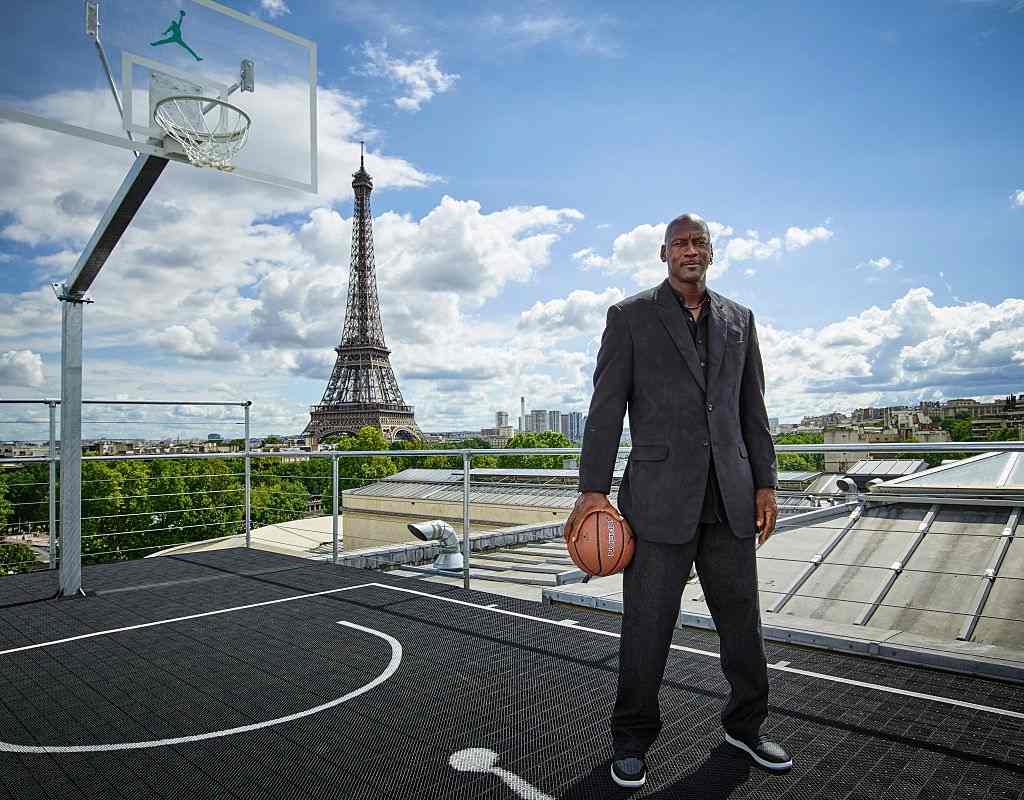 The current net worth of 'His Airness' is around 1.6 billion dollars making him the highest-paid richest former athlete on the planet right now. For a rough comparison, the net worth of Roger Federer (professional tennis player) is 480 million dollars who is the highest-paid athlete right now. For another reference, the net worth of Lebron James who is currently the highest-paid NBA player is 480 million dollars.
Foundations and Charity Work
MJ has donated hundreds of millions of dollars and supports and funds many charitable organizations. A number of charity games have also featured him playing. Some of the charities that he supports are:
Boys & Girls Clubs of America
Buoniconti Fund To Cure Paralysis
James R. Jordan Foundation
Kids Wish Network
Make-A-Wish Foundation
Nevada Cancer Institute
Special Olympics
St. Jude Children's Research Hospital
United Negro College Fund
Michael Jordan Quotes
10 legendary quotes by Jordan
"One day, you might look up and see me playing the game at 50. Don't laugh. Never say never, because limits, like fears, are often just an illusion."
"Some people want it to happen, some wish it would happen, others make it happen."
"There is no 'i' in team but there is in win."
"I can accept failure, but I can't accept not trying."
"Talent wins games, but teamwork and intelligence wins championships."
"You have to expect things of yourself before you can do them."
"Always turn a negative situation into a positive situation."
"I've failed over and over and over again in my life and that is why I succeed."
I"'ve always believed that if you put in the work, the results will come."
"Just play. Have fun. Enjoy the game."
5 legendary quotes about Jordan
"I want to do for rebounds what Michael Jordan did for dunks,"
Dennis Rodman
"You look at a guy like Michael Jordan: I can't believe there will be other basketball players like him," John McEnroe
"If you're a person struggling to eat and stay healthy, you might have heard about Michael Jordan or Muhammad Ali, but you'll never have heard of Bill Gates," Bill Gates
"I was a Chicago Bulls, Michael Jordan fan growing up," Lebron James
"I'm a huge fan of Michael Jordan, and I love the game of basketball," Dani Alves