Joe Ingles, a free agent addition, aims to make a comeback on the court by mid-December and hopes to start playing for the Bucks soon after. Ingles made the remarks in an interview in his native Australia after undergoing surgery for a ruptured ACL in February.
Ingles admitted that he emotionally struggled after his knee snapped and he fell during a game against the Minnesota Timberwolves. He had not been seriously injured since fracturing his foot at the age of 15 and had the NBA's longest active games-played streak of 384 before sitting out last season due to Achilles soreness.
https://www.youtube.com/watch?v=BGvBNE4wRcs
Ingles, who was runner-up for Sixth Man of the Year last season and has been a vital role player during his eight-year-long career, insists that he will continue to be a valuable contributor after his return.
"Literally no doubt," Ingles told ESPN. "I know probably everybody says that when they're going through this. A few days post-injury, people might think I'm a little bit crazy. But you look at people who have been through this. The MRI was a little bit of a win, I guess, with it just being my ACL."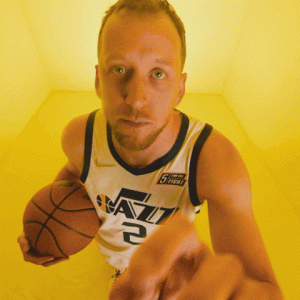 After a week of hearing rumors and speculation about his future, the 34-year-old has had enough and wants to clear the air. He has shown promising signs of mounting a dramatic recovery that will catapult the Milwaukee Bucks to new heights.
"I'm very confident. … I have zero doubt I'll be able to come back better than what I was before," Ingles said on Friday. "My game and the way I play, I'm not going to lie, I've never relied on athleticism. I've been able to be successful by being who I am and the way I play."