Opinions on a pair of City Kickboxing standouts are divided when it comes to UFC Lightweight Champion Islam Makhachev.
Makhachev is expected to make his return later this year to defend his UFC lightweight title, with a potential rematch against Charles Oliveira on the horizon. The AKA prospect claimed the then-vacant title by defeating Oliveira at UFC 280.
In the meantime, Makhachev's previous opponent, UFC Featherweight Champion Alexander Volkanovski, is set to compete at UFC 290 this weekend. Earlier this year, Islam defeated Volkanovski via unanimous decision at UFC 284.
However, the aftermath of UFC 284 was overshadowed by controversy when Dan Hooker, a teammate of Alexander from City Kickboxing, accused Makhachev of using an IV to aid his recovery after a grueling weight cut.
The accusations were investigated by USADA, who concluded that Islam had not violated any policies.
Islam Makhachev mocks Dan Hooker
Makhachev quickly caught wind of Hooker's latest comments. In a recent tweet, he expressed respect for his former adversary, Volkanovski, in anticipation of the Aussy's upcoming fight at UFC 290.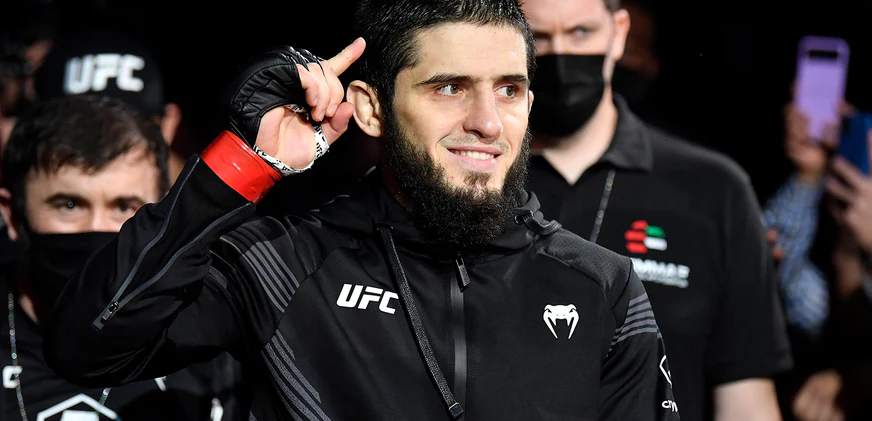 However, just minutes later, the Lightweight champ switched gears and retaliated against Hooker, who is also set to compete at the event. In another tweet, Makhachev appeared to address Hooker's remarks.
"Dan Hooker is miserable loser," he said.
It should be noted that Makhachev had previously defeated Hooker via submission at UFC 267, and then went on to secure victories over Bobby Green and Charles Oliveira, ultimately becoming the UFC lightweight champion.
Dan hooker is miserable loser lol 😂

— Makhachev Islam (@MAKHACHEVMMA) July 6, 2023
As Makhachev prepares for a potential rematch with Volkanovski, he continues to face harsh criticism following his recent triumph.
Meanwhile, Hooker, along with Alexander, is preparing for his own fight at UFC 290 against Jalin Turner, a significant lightweight matchup for both fighters aiming to climb the rankings.
Islam Makhachev vs Dan Hooker head-to-head
In a Saturday matchup, Makhachev (21-1 MMA, 10-1 UFC) faced Dan Hooker as a replacement opponent following the injury of his originally scheduled adversary, former lightweight champion Rafael dos Anjos. The Dagestani wasted no time in dispatching his opponent.
The fight commenced with what appeared to be a cautious start as both fighters gauged their range. However, Islam swiftly connected with a powerful right hook and immediately transitioned into a takedown. He had Hooker (21-11 MMA, 11-7 UFC) on his back within just 40 seconds of the round.
Once on the ground, Makhachev asserted control, maintaining a dominant position and focusing on isolating Hooker's right arm. Despite Hooker's efforts to defend and adapt, he couldn't find an escape.
The AKA prospect maneuvered, cracking the Kiwi's arms until he tapped, securing the current champ a dominant win.
Earlier in 2021, Makhachev secured wins over Drew Dober and Thiago Moises, both via submission. Throughout this impressive streak, he has consistently entered each bout as the favorite, showcasing the continuation of the Khabib legacy.
What are your thoughts regarding Dan Hookers' recent antics? Let us know in the comment section below.