Mourinho wants Gareth Bale at Tottenham, relieving him from Real Madrid's torment
Jose Mourinho is reportedly interested in bringing Gareth Bale back to the Premier League, with a move to his former club Tottenham Hotspur being mooted. The Portuguese coach, who previously strived to sign the Welsh forward for Manchester United, now wants to free Bale from the torment that he is undergoing at Real Madrid.
The Welshman departed White Hart Lane in 2013 for a record-breaking move to Real Madrid in 2013, signing a contract worth  £86.5m to make him the most expensive player in history at that point but the move has not exactly panned out well for either party.
In his time at the Bernabeu, Bale has made 251 appearances in all competitions for Real Madrid, scoring 105 goals and inspiring the club to 13 major trophies, including four Champions League titles but he has found himself on the peripheries of the squad in recent years.
ZIinedine Zidane has made it explicitly clear that the 31-year-old is not part of his plans and a move to China last December was blocked at the last minute, as Florentino Perez did not want to lose the services of a first-team forward, owing to several injury concerns to other players in the squad.
Bale has not won favors with supporters of Real Madrid either, with accusations of disinterest in the team being exacerbated by a banner he unveiled during a game with Wales last year stating 'Wales, Golf, Real Madrid – in that order,' while his inability to speak fluent Spanish after seven years is another cause of consternation.
Things got worse in the just concluded season and Bale failed to make an appearance in any of Real Madrid's final eight matches and he was excluded from their Champions League squad, while his last start for the team came back in February.
His antics on the bench during the restart of La Liga also drew ire from fans and pundits, as he appeared to be taking a nap during a league fixture, while he also used his hands to form binoculars and pretended to be observing the match from a distance.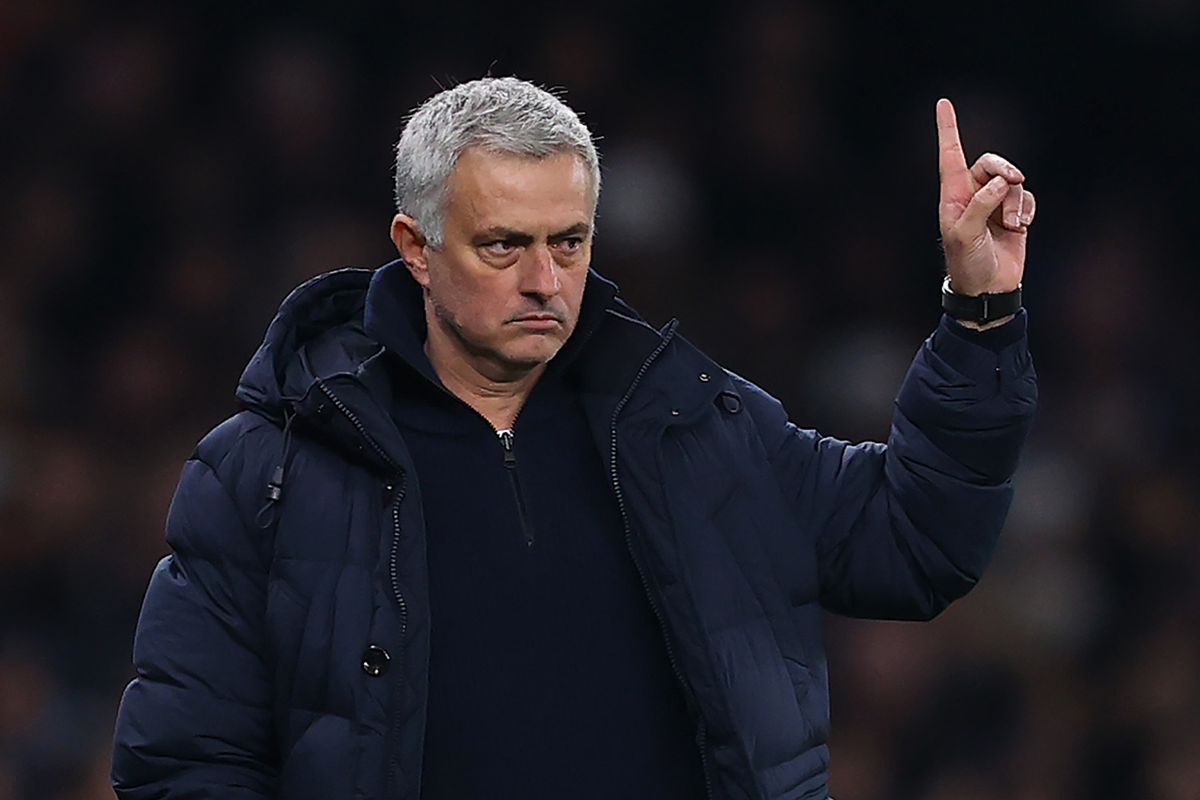 Mourinho rekindles interest in Gareth Bale
Reports now suggest that Mourinho wants to end his Real Madrid nightmare with a bid for the forward, three years after attempting to sign him for Manchester United but the move might not be straightforward for a number of reasons.
Although Bale might still be a fan favorite at Tottenham (where he was twice named PFA Payer of the Year), his humongous wages of  £350,000 per week could be a huge stumbling block to the highly frugal Spurs chairman Daniel Levy, especially with finances around the world hit due to the effects of the COVID-19 pandemic ad the absence of Champions League football for Tottenham.
Bale's agent Jonathan Barnett has been unequivocal in his decision to let his client see out his lucrative contract in the Spanish capital.
Jose Mourinho has been busy in the transfer market in recent weeks and is actively planning for Tottenham's future, with the recent capture of Joe Hart from Burnley, while youngster Oliver Skipp has also committed to a long-term deal with Spurs.