NBA fines 76ers' Joel Embiid $25K for 'obscene' on-court gesture during game vs Nets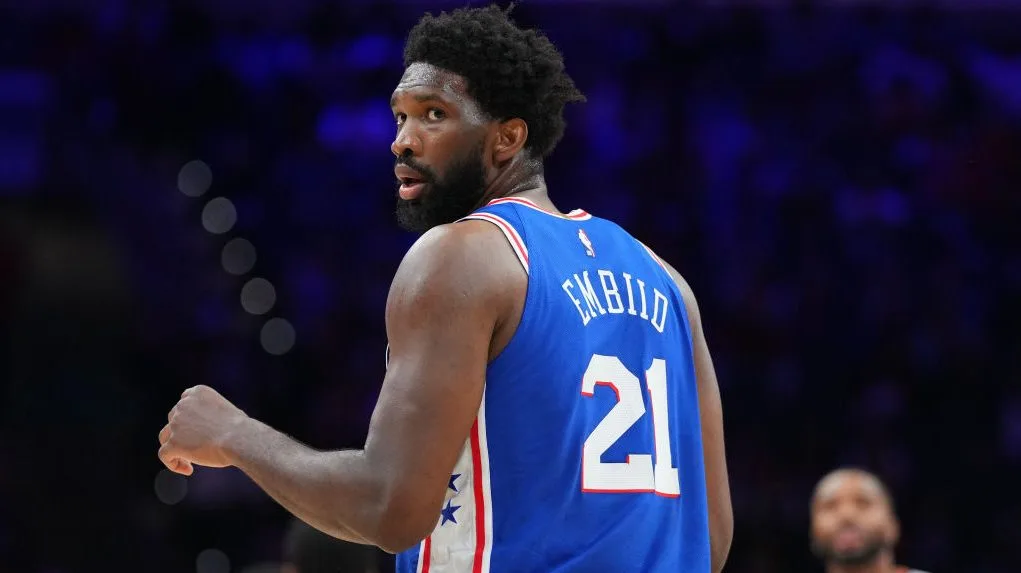 The NBA has hit Philadelphia 76ers center Joel Embiid with a $25,000 fine for "making an obscene gesture on the playing court," during a game against the Brooklyn Nets.
The incident occurred in the middle of the third quarter of the 76ers' 137-133 win over the Brooklyn Nets at Wells Fargo Center on Wednesday night.
Embiid was fouled by Brooklyn's Joe Harris on a layup, and he celebrated the and-1 by emulating a gesture made popular by WWE wrestlers Shawn Michaels and Triple H.
However, Nets forward Kevin Durant, who is currently out with an MCL sprain in his right knee, wasn't impressed, calling it a "trash celebration" in a tweet while watching the game.
Trash celebration @JoelEmbiid

— Kevin Durant (@KDTrey5) January 26, 2023
Embiid later tweeted a hilarious response to Durant just before sitting down for his postgame news conference.
#SuckIt https://t.co/rVpradzgkW pic.twitter.com/xP8uJ3T6IA

— Joel "Troel" Embiid (@JoelEmbiid) January 26, 2023
As of now, Durant didn't counter reply Embiid yet. Despite the fine, Embiid had a strong game, finishing with 26 points, 10 rebounds, and three assists. This was his first game against his former teammate, Ben Simmons.
This game was a testament to Embiid's skills on the court, and his ability to shine in the face of adversity.
The NBA's decision to fine Embiid for his on-court celebration is a reminder that players must always be mindful of their actions, even in the heat of the moment.
However, it is clear that Embiid's gesture was not meant to be offensive, and his strong performance in the game is a testament to his dedication and passion for the game.