Seven times Formula One champion Lewis Hamilton has reignited the controversy surrounding his and the famous Colombian singer Shakira's dating after the British driver made some controversial comments.
The duo was initially spotted hanging out at Shakira's Miami mansion after the Miami Grand Prix, where they were spotted having a boat trip together.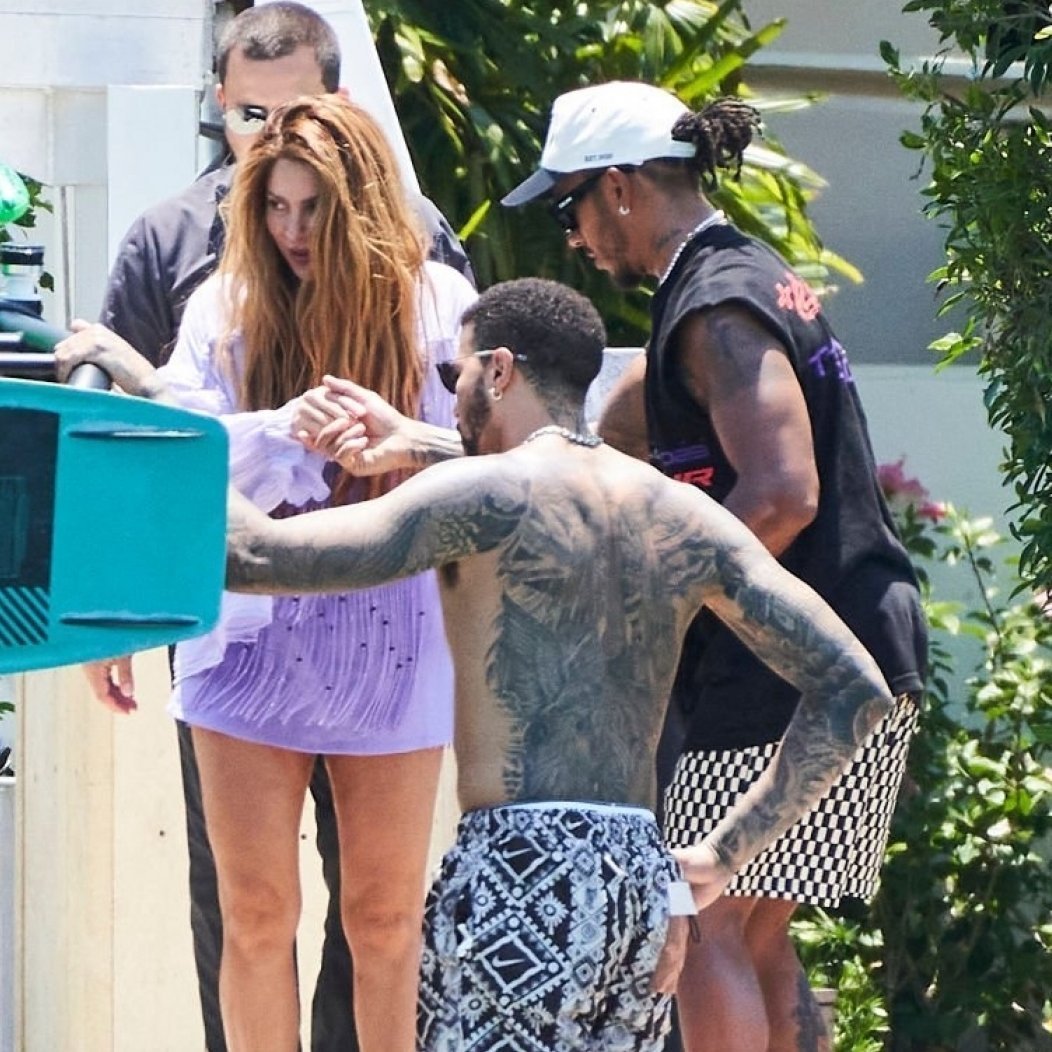 Lewis Hamilton's intriguing comment feeds Shakira relationship rumors
On Sunday, Shakira and Lewis Hamilton were spotted together once again, this time in a restaurant in Barcelona following the Spanish Grand Prix.
They weren't just by themselves, though. The duo was accompanied by musician Mustafa the Poet, as well as Fai Khadra. At one point, Hamilton wrapped his arm around the hip of the "Hips Don't Lie" singer to pose for a group photo that was posted on Mustafa's Instagram.
Fai Khadra, Daniel Caesar, Mustafa, Lewis Hamilton et Shakira. pic.twitter.com/o4cbkX3S4n

— ALCHIMIST (@alchimistfr) June 4, 2023
The 38-year-old British racer joked earlier in the weekend that he needed to find a Latina girlfriend. This further sparked rumors that he might indeed be dating Shakira, who is Latina by origin.
— shakirastuff | fan account (@shakirastuff_) June 5, 2023
Lewis Hamilton finishes second place behind Max Verstappen in Spanish GP
Before the dinner with the Colombian singer, Lewis Hamilton put the summer upgrades to the Mercedes W14 in action and secured a second-place finish, just behind the "seemingly unstoppable" Red Bull racer Max Verstappen.
Mercedes made an excellent comeback after both racers secured podium finishes, with George Russell finishing third despite starting the grid at 12th.
Mercedes's step up in performance has got Lewis smiling again! 😃#SpanishGP @LewisHamilton pic.twitter.com/fafCZR2dqN

— Formula 1 (@F1) June 5, 2023
After the race, Hamilton acknowledged Schumacher's role in getting Mercedes to where they needed to be after the first day of practice.
"Friday was a real struggle with the balance, it was way out of the window," explained Hamilton. "It was very hard to drive, very unpredictable. And then we did some great work overnight. We've got a great team, with Mick back in the simulator on Friday night, and he did some great work, which helped us get on the right track on Saturday."
Red Bull's Sergio Perez finished 4th, and the "reanimated" Fernando Alonso dropped to a 7th place finish.