Bobby Lashley, the ruling WWE Champion, has thrown down the gauntlet to YouTube sensation KSI, teasing a possible battle at WrestleMania 39. Although Lashley was formerly scheduled to face Bray Wyatt at the event, the latter's heartbreaking physical condition forced him to pull out of the showdown.
KSI made his presence felt during the event by revealing himself as PRIME Hydrate's mascot, accompanying Logan Paul to the ring for his match against Seth Rollins.
During the bout, KSI was inadvertently hit by a splash from Maverick, who also accidentally sent him crashing through the announce table. After the match, the YouTube star expressed his desire to face Lashley in the WWE ring.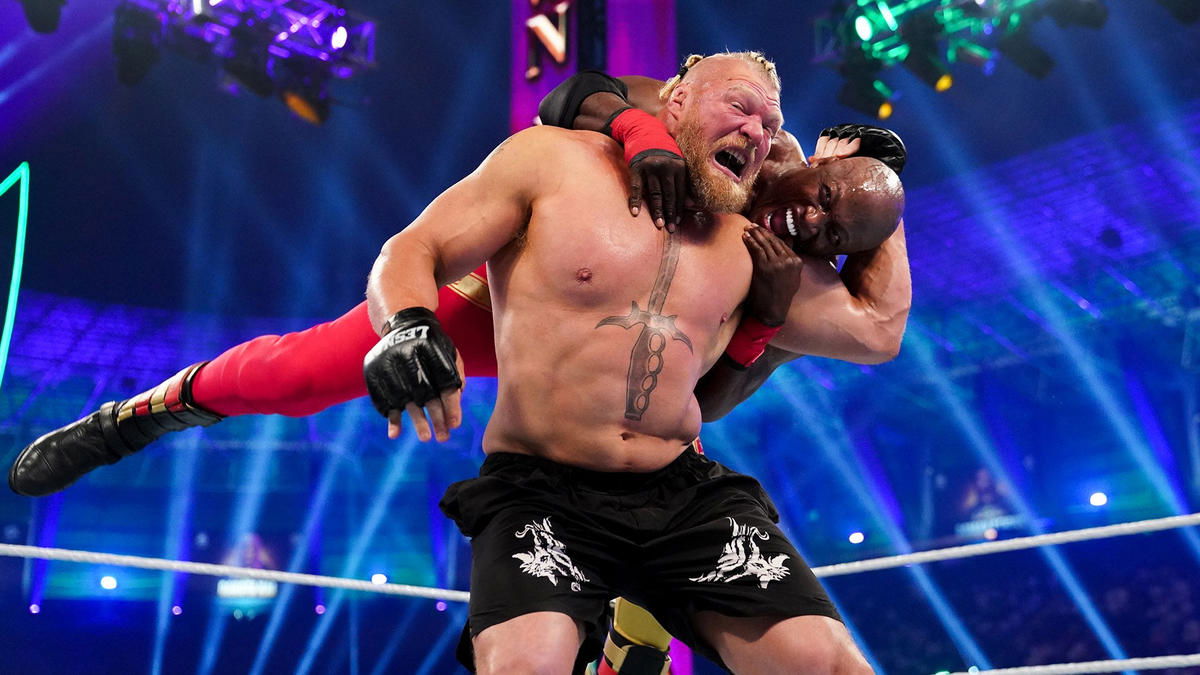 The Ultimate Crossover: WWE's Bobby Lashley Accepts KSI's Challenge for Epic Showdown
Bobby Lashley reacted to KSI's challenge on social media, stating that while the YouTuber wasn't quite what he had in mind for WrestleMania 39, he said he would always accept the battle if no one else stepped forward.
Lashley is a WWE megastar who just defeated the famous Andre the Giant Memorial Battle Royal in 2023. The win has thrust him to new heights and fixed his place as one of the industry's greatest stars.
Upon analyzing the situation between Bobby Lashley and KSI, it's clear that we're in for an electrifying showdown. Bobby is a predominant force in WWE and has proven his mettle time and time again, while KSI is a YouTube sensation with an impressive boxing record.
The clash between these two titans is a perfect example of the crossover between traditional sports and social media influencers.
When Worlds Collide: Lashley vs. KSI in the New Age of Combat Sports
It's intriguing to see how a wrestler like Lashley, who has earned his stripes in the ring, is ready to take on a YouTuber with little wrestling experience. But in the realm of WWE, many things can happen, and we can expect the unexpected. Whether the match materializes or not, the mere thought of it is enough to get fans excited.
Finally, this possible battle exemplifies the changing world of combat sports, where conventional sports and social media intersect. It also emphasizes the continuous trend of cross-promotion, which enables fresh and intriguing matchups. In the end, it's all about providing fans with entertainment, and Bobby Lashley vs. KSI is a prime example of that.
Now, let's see if the wrestling veteran can defeat the social media sensation or if KSI can surprise everyone and win.