The entire Patrick Mahomes team, along with Travis Kelce, attended an event as the guests of President Joe Biden, however, during the formal ceremony, these two Chiefs players upped the fun factor with a humorous performance that also caught Pat McAfee's attention.
The quarterback and the tight end are the focal points of all of the Chiefs' victories and setbacks, and beyond their on-field performance, they have been close companions for more than five years.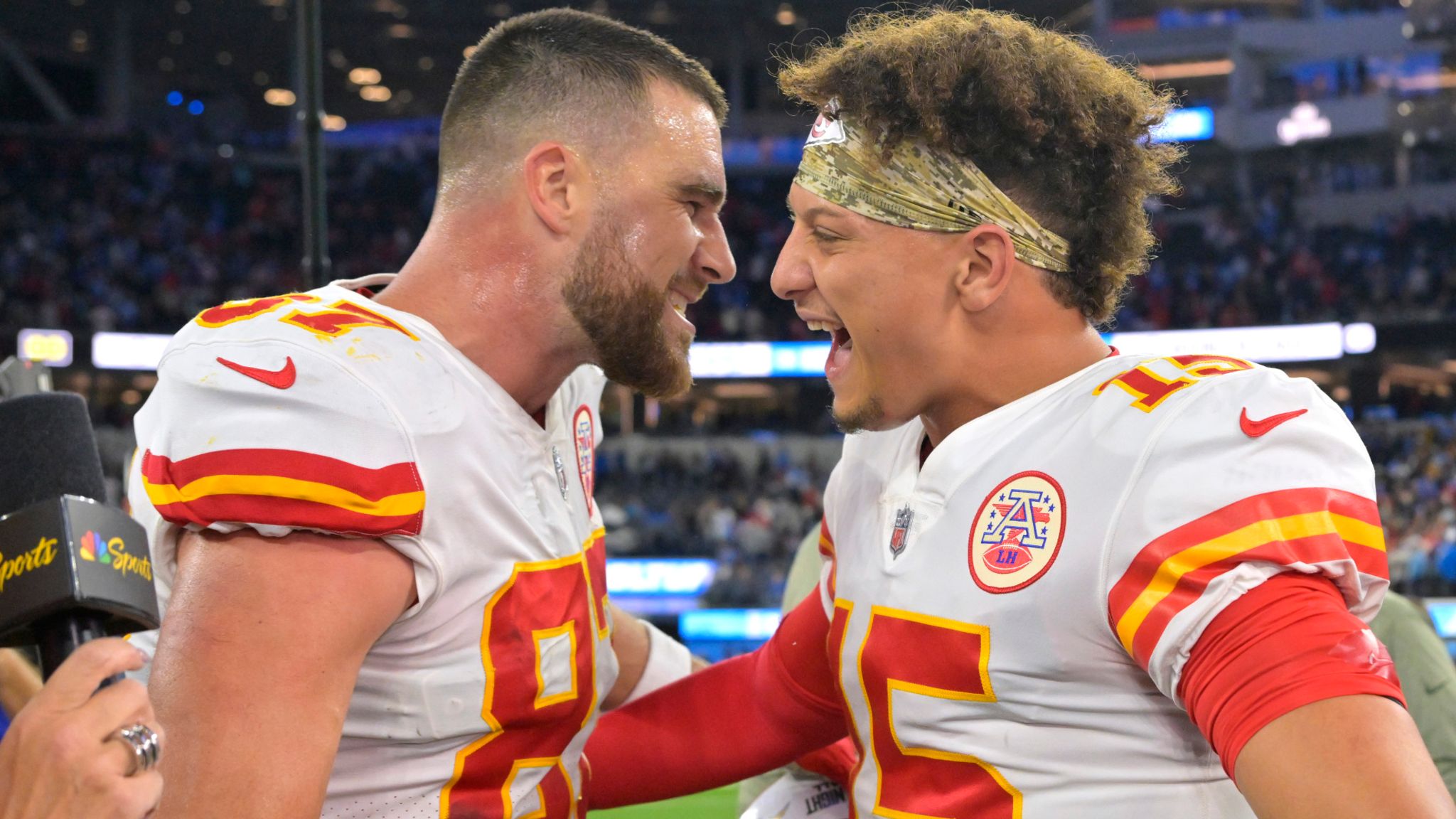 Pat McAfee "f****** loved" Patrick Mahomes, Travis Kelce White House moment
On large stages, Kelce is known for giving humorous speeches, this time, nevertheless, it was the White House, and Kelce was on his way to take the stage as well. However, Mahomes, who was already familiar with his teammates' activities, did everything in his power to block the tight end and prevent him from amusing the President and the audience.
The internet erupted in laughter as the viral video of the incident spread, and the former Colts player cited it as one of the best moments of the Chiefs tour. Travis is truly an entertaining person who can make anyone laugh at any serious moment, and for that reason, McAfee recently recognized him on his show as one of the "epic humans" while also conveying his delight at the moment.
What an EPIC moment for Travis Kelce and Patrick Mahomes 😂😂 #PMSLive pic.twitter.com/cXNxPRz90b

— Pat McAfee (@PatMcAfeeShow) June 6, 2023
"Patrick Mahomes and Travis Kelce had an epic moment at the White House. Travis Kelce continues to be one of the most epic humans to ever exist, and yesterday is the most recent example at the White House. What a moment Travis, f**ing loved it. That's a good moment," McAfee stated.

President Joe Biden recognizes the Chief's Super Bowl win at the White House
It was the Chiefs' third championship, but regrettably, the team did not get the chance to celebrate in the White House, nevertheless, Monday was the big day for the Chiefs because it was their first visit to the White House.
All of the Chiefs players arrived at the ceremony in formal attire, and the President greeted them with an astounding program and lavishly praised their on- and off-field accomplishments where Patrick, Travis, and the Chiefs head coach Andy Reid received special mention. Prior to the humorous incident involving these two, Pats and Kelce gave the President a Chiefs jersey with his name and the number 46 customized on the back.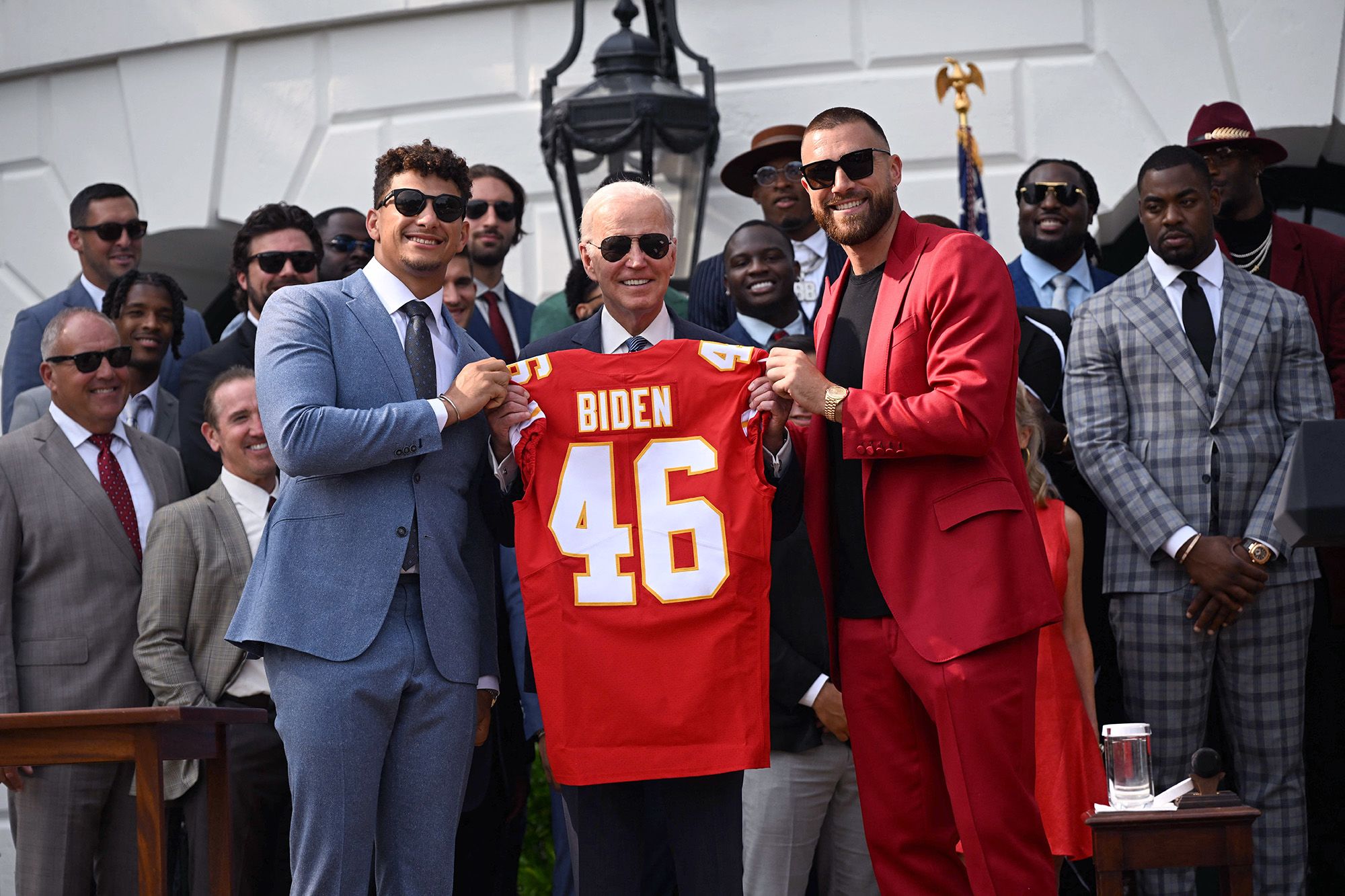 Former NBA player Chandler Parson predicted that once Travis steps down from the NFL, he will end up having a more illustrious career ahead of him. Perhaps he pointed to the TE for pursuing a career as a comedian as it is the line where the player is God gifted and Pat can also join with him after his retirement to make the story more enjoyable for the Chiefs fans.