Randy Orton admits that he should have been fired multiple times by the WWE but he is still here.
The explosive comments came before the match at Summerslam between The Viper and Scottish Psychopath for the WWE championship.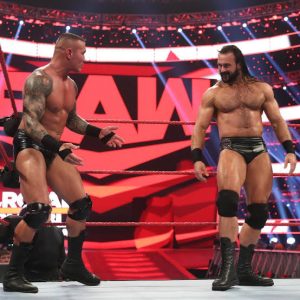 At this point, Drew McIntyre is at the top of the ladder as the number one face and best performer.
Orton goes head to head with McIntyre because he is the biggest hurdle a champion can face, and that too, at the biggest party of summer.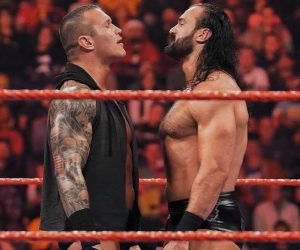 Orton is the last of the early era of WWE who is still a performer and an active one at that. The Viper has made millions of dollars during his stay in the company that has stretched around two decades.
However, the reason he turns up every week is because he enjoys inflicting pain to his opponents and beating them flat.
The Apex Predator made his bout against the WWE Champion personal, with his comments on RAW. Randy is very confident that in the next Summerslam, McIntyre will no longer have the title around his waist by the time the evening is over.
What made the contest a little more personal was that McIntyre stated, Randy Orton deserved to be fired several times. Instead, he is protected by the company and that is why, all his mistakes are excused, time after time.
The wielder of Claymore has made similar comments in the past, as well. Every time The Viper has created a problem, someone has helped clean up after him, whereas, Drew was shown the door, the first time he went against rules.
These issues have bothered the Scottish Psychopath for a while and in their promo, prior to their clash in Summerslam, he made these issues public.
Randy Orton, however, agreed to all that McIntyre had to say, and claimed that he is way more precious for the company than Drew can ever dream of being. Randy Orton knows that he should have been fired multiple times before.
However, the only reason he is still here, is because, the company needs him as he is one of the leading stars the business has had and for decades now.
The Viper was ruthless with his verbal attack to the WWE Champion, stating, " I have been given chance after chance, second chances, third chances, four, five, six, the list goes on. I have been given those chances Drew because I am the Chosen One. Then, now, and forever."
https://youtu.be/PxcAFFZ2Cvc
The build up towards this match is very exciting and to see two fighters with enormous potential, but one having the blessings of the company and the other having to work for everything will be interesting.
Randy Orton may have admitted that he should have been fired multiple times, however, the WWE Universe is thankful that this never came to pass.