Barcelona striker Robert Lewandowski has been playing through a spinal injury. He reportedly wore a special belt in the last match against Girona.
Robert Lewandowski is still dealing with a back ailment that had been worsened by a clash with Eder Militao in the 4-0 humiliation against Real Madrid a few days back. Apparently, he also has been playing with muscle discomfort ever since the World Cup in December of last year.
Despite showing symptoms of discomfort, the forward played against Girona. He played the entire 90 minutes but failed to score in a goalless draw with their Catalan rivals.
What happened to Robert Lewandowski?
However, according to Roman Kolton, Lewandowski had to play with a 'special belt' yesterday. This is because the striker was not able to train on the day of the game. He arrived for ten minutes while the cameras were rolling but couldn't manage to continue.
❗️ Lewandowski was unable to train ahead of the Girona match. He showed up for 10 minutes while the cameras were running. On match day, he wasn't sure if he would play. He has a problem with his spine and played with a special belt. [@KoltonRoman] #fcblive pic.twitter.com/i3bc7IT1Ji

— barcacentre (@barcacentre) April 11, 2023
Because of the spinal injury, the Pole had to wear a special belt to play against Girona. The player survived the game unhurt, but it remains to be seen if there would be consequences ahead of the following game against Getafe.
According to Relevo, the injury occurred following contact with Eder Militao, and Lewandowski confessed that he had been floored due to the agony.​ He was half an hour into the match against Real Madrid when Militao struck him in the lower back.
🗣️ Lewandowski: "I received a kick at the back from Militão, it was a very hard one. Yesterday when I woke up I couldn't walk." pic.twitter.com/xSNLB6Skel

— Madrid Xtra (@MadridXtra) April 11, 2023
"I wanted to play the whole game to help the team but I couldn't with this blow, it was difficult for me. My ambition got the best of me. 10 minutes into the second half I should have asked for the change.
He also talked about how he played through pain in the Girona match.
"On Monday morning, when I woke up, I couldn't walk. During the day, I worked with the physios and improved somewhat. It's part of football."
"I'm not one of those people who doesn't play because they feel pain. Today I got up and could walk. I hope to be better for the next game."
What next for the Pole and Barcelona?
With 17 goals this season, Lewandowski has been the top scorer in La Liga, brilliantly spearheading the Barcelona frontline. Although his form has fallen in recent weeks, there is no doubt that the Pole has been instrumental in giving Barcelona an impressive lead at the top of the league.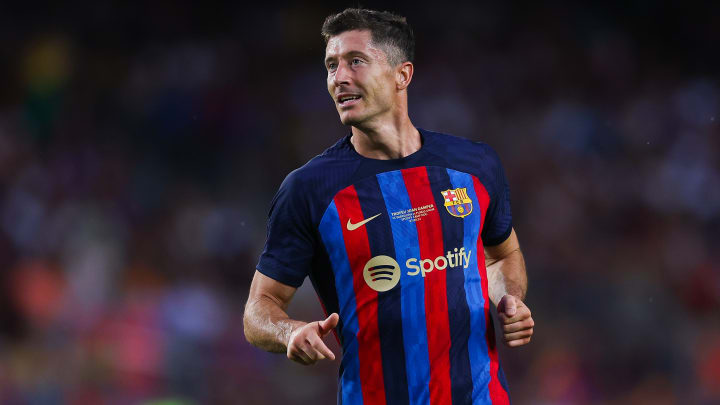 Lewandowski will want to score again when Barcelona travels to Madrid to face Getafe on Sunday. With three goals separating him and Karim Benzema in the race for the Pichichi, he will be eager to get back into shape as soon as possible.
As the Catalans prepare for a difficult match against Getafe, Lewandowski's participation may be crucial, especially because Ousmane Dembele is unlikely to play. On the plus side, the return of Pedri and Frenkie de Jong might help Barcelona, albeit whether both midfielders start remains to be seen.