Sports is known for greatness and everyone wants to have a touch of it. When Diego Maradona auctioned his 1986 world-cup "Hand of God" shirt for $9.3 million in 2022, it was called an "unforgettable" span of greatness. One of tennis great, Roger Federer's 2018 Australian Open outfit is set to be auctioned for a massive prize.
The twenty-time Grand Slam winner, Roger Federer, won his last Australian Open title in 2018, after winning it in 2017. His back-to-back win came after many had said that he looked 'old and tired' of the court.
Federer's outfit set to smash auction record
Tennis legend, Roger Federer is set to auction his Australian Open 2018 outfit for an incredible prize. It will be a new record for a tennis memorabilia at the auction. This iconic outfit was when Roger was still wearing the Nike brand and had not yet signed his million-dollar contract with Uniqlo.
Roger Federer's outfit will be auctioned at the Prestige Memorabilia auction house. The starting price is 35 thousand dollars. Federer beat Nadal, since his Nike kit costs much more than the shirt with which the Spaniard won at the Roland Garros in 2019, sold for over 20 thousand dollars.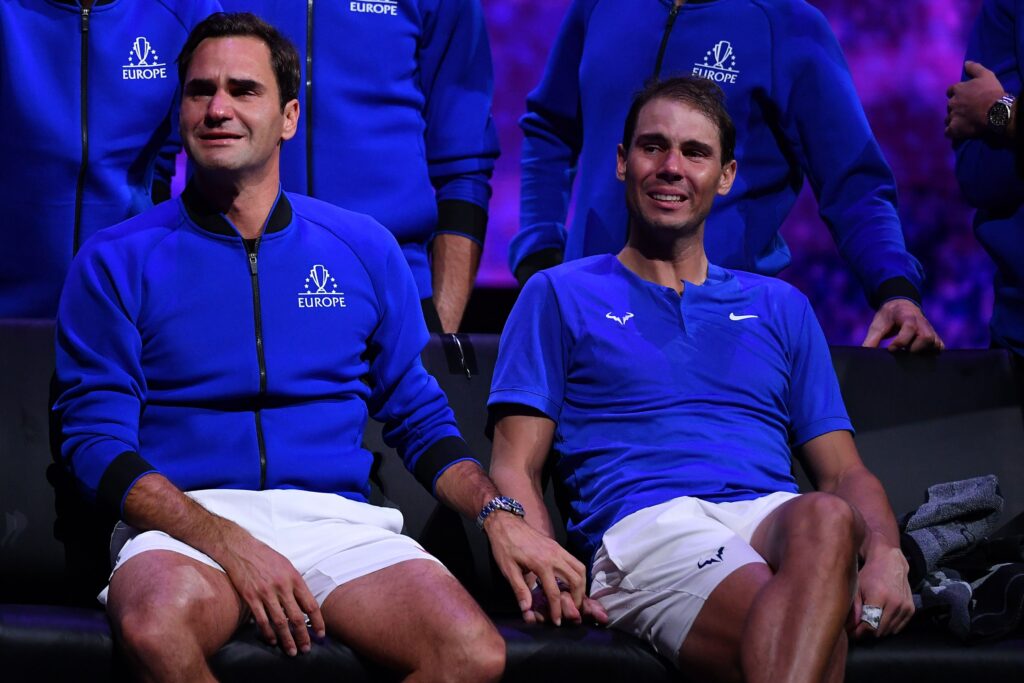 The most expensive memorabilia of all time belonged was a mint condition Mickey Mantle baseball card sold for $12.6 million in August 2022. That broke a record for the most expensive auctioned piece of sports that was held by NBA star and legend Michael Jordan, the shirt he wore in the 1998 NBA Finals against the Utah Jazz, sold at auction by Sotheby's for 10 million dollars.
The third in the most expensive auctioned memorabilia is the shirt worn by Diego Maradona when he scored the controversial "Hand of God" goal against England in the 1986 World Cup went for $9.3 million. The Pierre de Coubertin's manuscript from 1892 is the fourth. The manuscript actually outlined Coubertin's vision for a modern-day Olympic games, which he unveiled in a rousing speech before the Sorbonne. In 2019, the Pierre de Coutbertin manuscript was sold for a whopping $8,806,500.
How many times has Roger Federer faced Rafael Nadal?
The tennis rivalry between Roger Federer and Rafael Nadal is considered among the greatest in the history of the sport. With Rafael Nadal leading with twenty-two Grand Slam title while Roger Federer has twenty. Roger Federer and Nadal played each other 40 times, with Nadal leading 24–16 overall, including 14–10 in finals.
Federer and Nadal first played each other in the third round of the Miami Open in 2004. A 17-year-old Nadal set the tone for the rivalry with a 6-3, 6-3 win over the then two-time Grand Slam champion and world No. 1 Federer.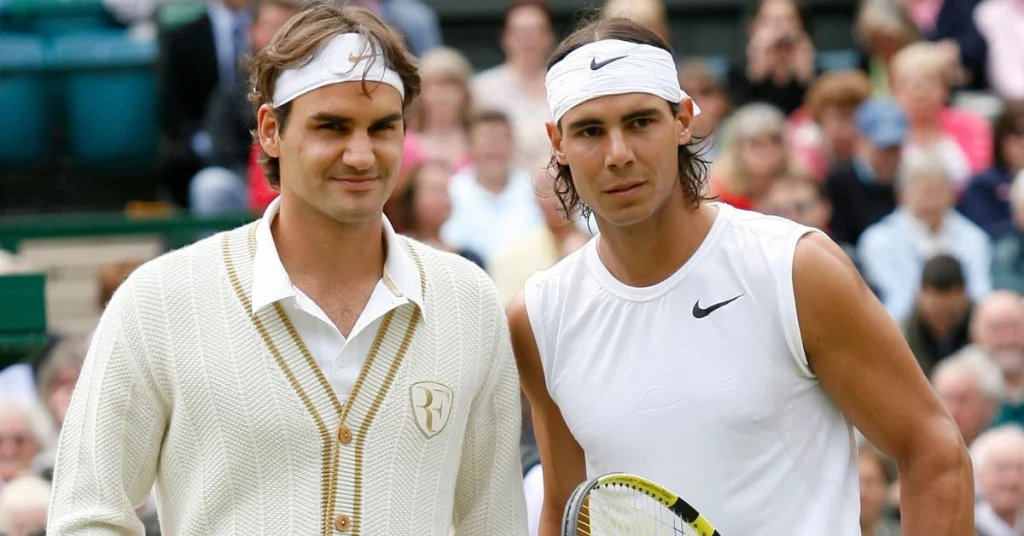 The Spaniard has had the upper hand in Grand Slam matches, winning 10 matches to Federer's four and also leads the head-to-head in Grand Slam finals, winning six to Federer's three.
At the Australian Open, Nadal won three of their four matches and dominated the French Open, winning all six meetings against Federer at Roland Garros. Roger Federer, though, has overshadowed Rafael Nadal at Wimbledon, leading 3-1.
Interestingly, Federer and Nadal never played a match against each other at the US Open. On clay (French Open), Nadal comfortably dominates the head-to-head with a 14-2 record while Federer leads 3-1 on grass and 11-9 on hard courts. Roger Federer's only two wins against Rafael Nadal on clay courts came at the 2007 Hamburg Masters and the 2009 Madrid Open, both in finals.
Roger Federer retired at the 2022 Laver Cup and Rafael Nadal is set to retire in 2024. Both players have remarkably change the game and will have a lasting legacy in the court for the future and unborn generation.