"She walked through security with a knife on her hip!" Daniel Cormier shares riveting encounter with Valentina Shevchenko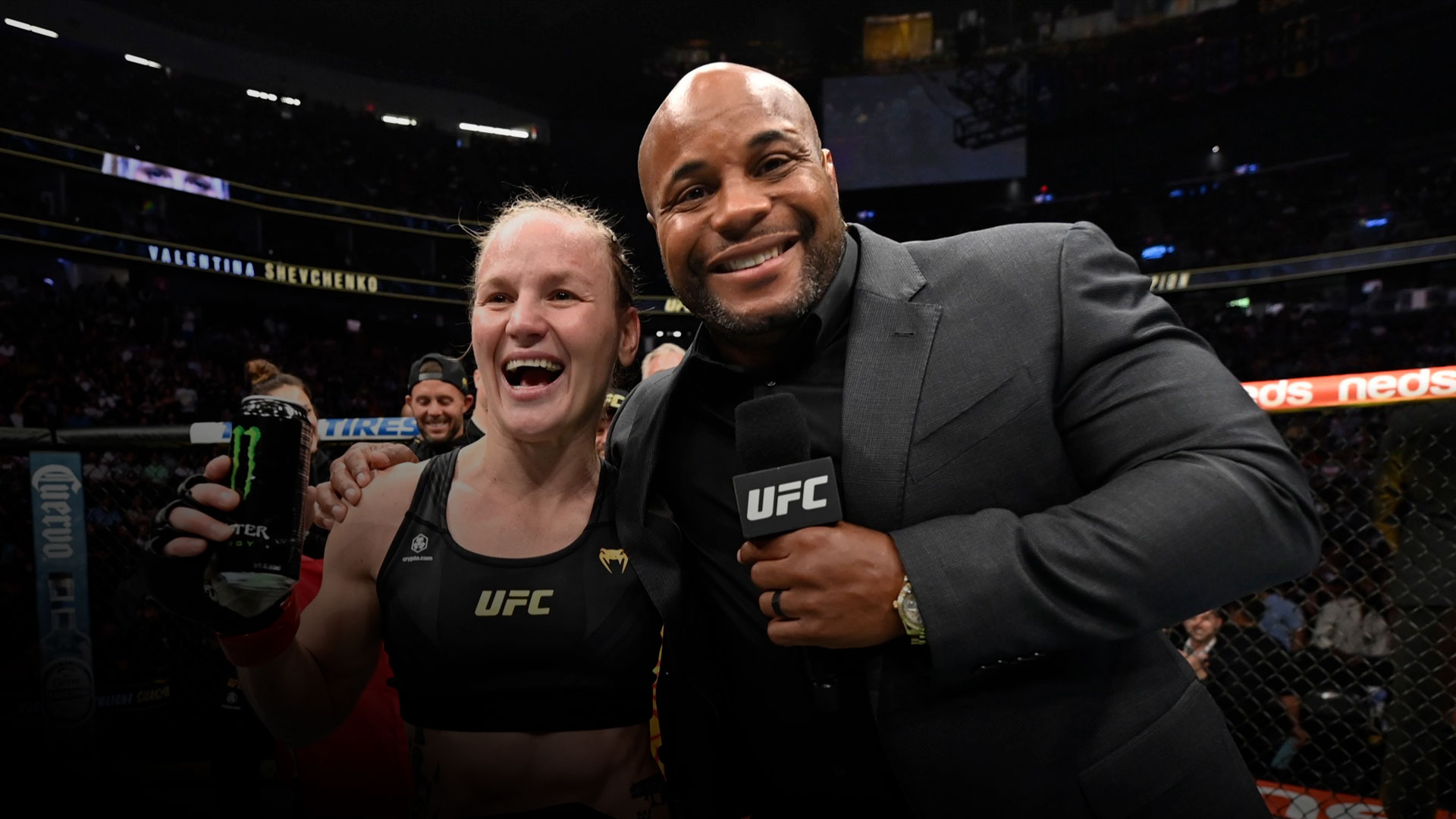 Valentina Shevchenko is one of the most dominant fighters in UFC history. Her body is a living weapon that none of her opponents survive! With brutal high kicks, cutting elbows and vicious ground and pound at her disposal, she is the perfect fighter to hail from Kyrgystan. "Bullet" Valentina also has an affinity for conventional weaponry.
The UFC champ can often be seen posting about knives and guns on her Instagram page. Here is an example:
View this post on Instagram
It so happened that his ardent love for weapons was so adamant that he did not even hesitate to carry them into press conferences! This thrilling fact was shared by former two-division UFC champion Daniel Cormier.
Speaking to Ryan Clark on their co-hosted talk show "DC & RC", Cormier mentioned a press conference from a few years back that he and Shevchenko were a part of. Apparently, Valentina was wearing a half-shirt with a visible knife on her hip! The weapon caught DC's eye and he was flabbergasted by her boldness.
Valentina Shevchenko can be passed off as a real-life James Bond esque femme fatale! With her mastery over fighting and weapon usage, she truly is a "killer" in and outside of the octagon! Daniel Cormier is right to be scared of her.
Shevchenko is set to defend her title bout against the up and coming Taila Santos – apparently the toughest fight since her loss against Amanda Nunes
But the most dominant flyweight champion in UFC women's history has decimated all those who dared to challenge her, and there is little evidence to say that the result will be any different this time around.