Currently, the major topic of discussion in the NFL is the Sean Payton-Aaron Rodgers feud. Seat Payton, the head coach of the Denver Broncos harshly criticized Nathaniel Hackett. Aaron Rodgers, who has played with the coach for many years, didn't hold back and defended Hackett saying that the comments of Payton were really surprising for him.
While the whole NFL world is talking about the matter, the coach of the Pittsburgh Steelers, Mike Tomlin also shared his stance on this feud.
Mike Tomlin offers his honest thoughts on Sean Payton-Aaron Rodgers feud
Sean Payton has apologized for his comments but still, the discussions about this topic aren't over. Recently, in an interview with NBC's Peter King, Mike Tomlin also talked about this matter.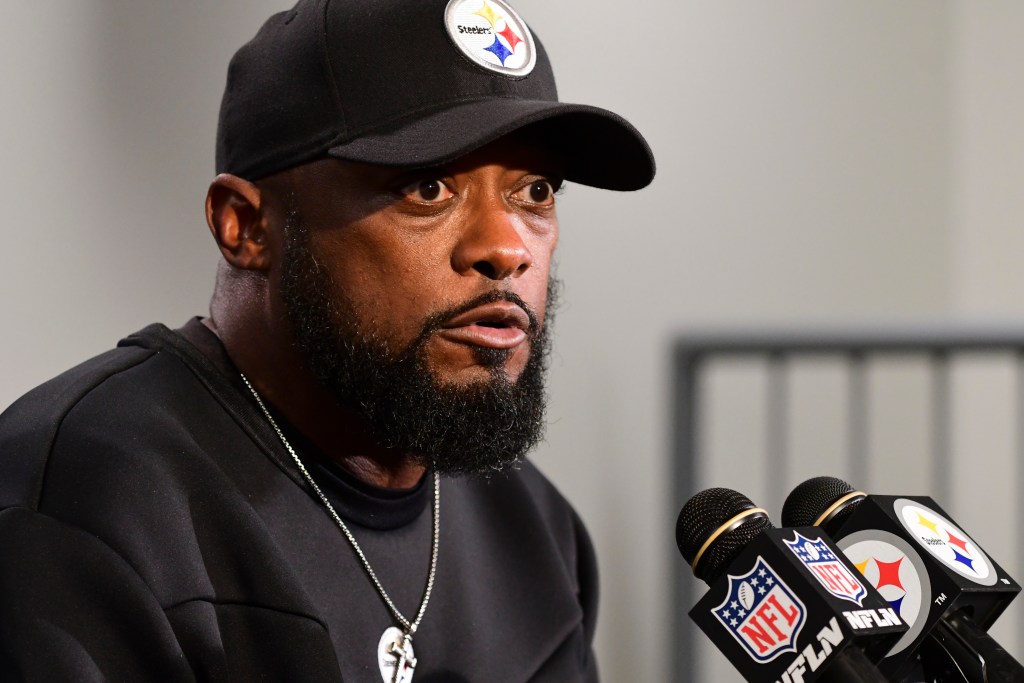 When he was asked about sharing his views about this controversy, he simply stated that he is waiting to watch the game between the Jets and the Broncos.
"All I know is that I hope that game between the Broncos-Jets is on national TV, in a time where everybody can watch it because I want to watch that football game."
Mike Tomlin shared his thoughts on the Sean Payton-Aaron Rodgers feud, via Peter King on the @dpshow, Tomlin said exactly what we all think😄https://t.co/fLXJoYtDcO

Tomlin: "All I know is that I hope that (week 5) game between the Broncos-Jets is on National TV, in a time… pic.twitter.com/6p6yQa4G8z

— Dov Kleiman (@NFL_DovKleiman) August 1, 2023
According to Tomlin, the game between the two teams will ultimately decide which is the best team. Instead of taking any team's side, he ended the discussion with his intelligent words.
What happened between Sean Payton and Aaron Rodgers?
In an interview with USA Today's Jarrett Bell last week, Payton harshly criticized Nathaniel Hackett. He said that Hackett has done one of the worst coaching jobs ever.
"There's so much dirt around that. There's 20 dirty hands, for what was allowed, tolerated in the fricking training rooms, the meeting rooms. The offense. I don't know Hackett. A lot of people had dirt on their hands."
After this Aaron Rodgers who has played under the coaching of Hackett before and is going to play with him again for the 2023 season came forward to defend Hackett. In an interview, he shared that Payton's comments were surprising to him.
"I love Nathaniel Hackett, and those comments were very surprising, for a coach to do that to another coach."
Rodgers shared that he loves the coach. He praised his work ethic and how he treats the team members.
"And on the field, he is arguably my favorite coach I've ever had in the NFL. Just his approach to it, how he makes it fun. How he cares about the guys — just how he goes about his business with respect, with leadership, with honesty, with integrity."
Here is Aaron Rodgers' comments about Sean Payton and his comment about Nathaniel Hackett this week. Rodgers calls Payton "insecure" and says he should keep his coach's name out his mouth. 👀👀👀👀👀👀 pic.twitter.com/7ISPvJBl5s

— James Palmer (@JamesPalmerTV) July 30, 2023
Rodgers has immense respect for Hackett and his work ethic. The quarterback's words were a direct slap to the comments Payton made about Hackett. Now, as the new NFL season begins, the games between Aaron Rodgers and Sean Payton's teams will ultimately decide who is best in the league.
The game between the Jets and the Broncos is scheduled on October 08, 2023, and after this controversy, fans also are more excited about this game.