The Notorious" Conor McGregor was never one to shy away from rants and jibes at his rivals and adversaries. He is best known for his trash-talking and brazen ways. But sometimes Conor can be a little too dark in his banter especially when he drinks or does drugs.
Conor McGregor went on a massive twitter rant after snapping his leg against Dustin Poirier. McGregor's ego and erratic behavior was at an all time high as he was trying to cope from a devastating defeat and injury. Chael Sonnen pointed out that he was entering and mimicking controversial UFC champion Jon Jones in his approach!
Conor was sending out mean tweets and tirades only to delete those the following day! He went after his Daniel Cormier as well. All these tweets came during Conor's recovery period from a broken shin bone.
His tweet against Khabib: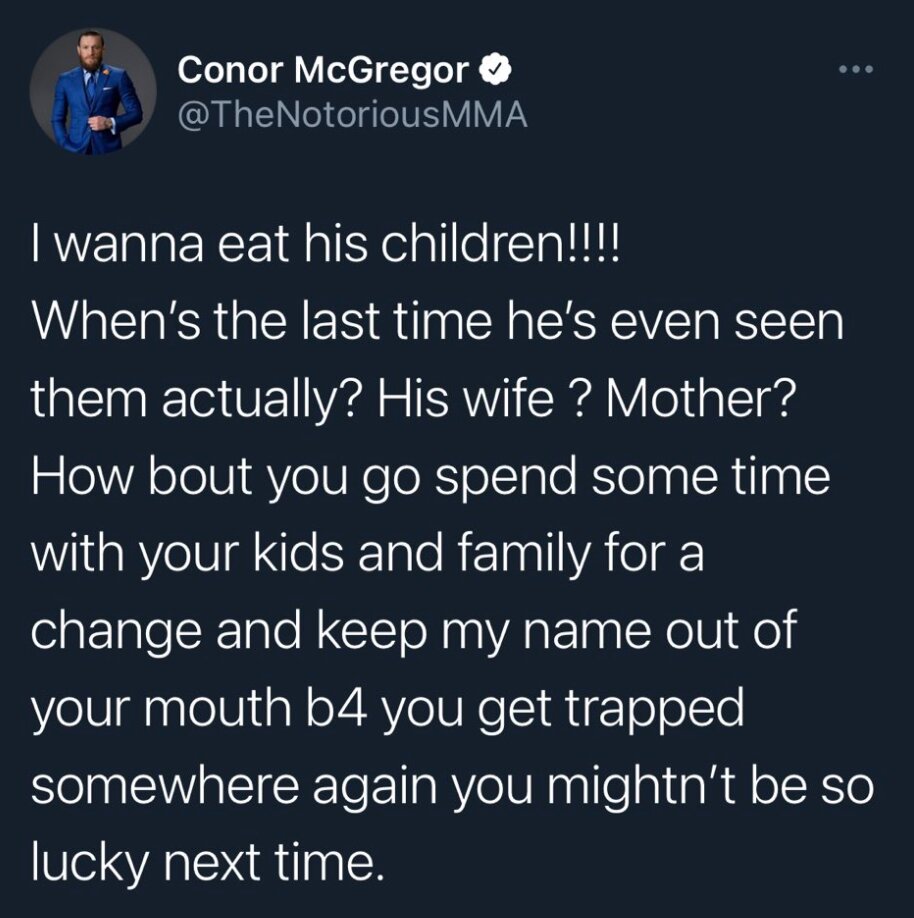 Conor did not stop at Khabib though, he called DC a fat drunk and brought allegations of biased commentary! Here are the nasty tweets aimed at DC, who is ironically Jon Jones's greatest rival!
Conor McGregor was compared to Jon Jones for his cocaine fueled tirades, which Jones was infamous for! Both Conor and Jon Bones have the habit of falling into drug binges whenever their careers take dips! Jones has committed several crimes under the influence of drugs.
The Notorious one was warned about such activities and his behavior was warned to be falling into Jones category, But it seems that Conor has since cleaned up his act and become more level headed!