Football is big business and like every other big business, clubs are constantly seeking new frontiers to make more money, thereby boosting profits for their stakeholders while also remaining competitive on the field.
The increased popularity of the game makes football clubs and footballers prime attractions for brand endorsements and the biggest companies in the world know that an endorsement from a popular football club or player can translate into immense exposure to fans around the world and it is for this reason that global brands fall over themselves to get deals with football clubs.
There are several ways that clubs make money such as TV rights, competition prize money, and ticket sales, but one of the biggest sources of income for football clubs is through brand endorsements and sponsorship deals.
In the not too distant past, it was virtually unheard of for football jerseys to be branded and the norm was for other aspects of the club to be commercialized while the jerseys bore just the names and crest of the clubs.
However, all that began to change in the last two decades and shirt sponsorship is now one of the largest cash cows for football clubs, such that even Barcelona had to abandon their century-old policy of not branding their shirts to sign a multi-million deal with a global manufacturing company.
While the amounts paid by companies to brand their logos on the shirts of football clubs might seem gargantuan to the casual follower, it is minuscule compared to the exposure that such branding brings.
Football clubs have followers running into their hundreds of millions in all corners of the globe and these fans all tune in every week to follow their club's football games on TV, so having your brand crested on the jerseys means that hundreds of millions of people get to see your brand name worn by their favorite players week in week out.
There is hardly any mechanism that can get more exposure to as many people at the same time and it is why kit sponsorship is such a big deal in the modern game of football.
Expectedly, all clubs do not have the same premium placed on their short sponsorship, with the biggest, most successful, and more popular clubs charging more to endorse brands on their shirts than less successful clubs without as wide a fanbase.
Here at Sportszion, we shall be having a rundown of the top 10 most lucrative kit sponsorship deals in football history.
#10. Juventus – €93m per year
Juventus are the biggest club in Italy and have consolidated their position by winning each of the last eight Serie A titles consecutively.
However, they have found Champions League glory difficult to come by and it is for this reason that they broke their club-record fee to sign Cristiano Ronaldo last summer.
The relative marketing deficiency of the Serie A compared to Europe's bigger leagues meant that Juventus were always at a disadvantage compared to other big-hitters on the continent and beyond his performances on the field, Ronaldo was also signed to boost the club's commercial appeal.
It has evidently worked, with Juventus seeing huge spikes in their social media engagements as well as all-round marketability and given their increased appeal, the club renegotiated their shirt sponsorship deal with Italian-American auto manufacturer Fiat-Chrysler.
The new deal fetched them an extra €25m, bringing the total for having the 'Jeep' brand emblazoned on their shirt to €42m and this added to their €51m yearly deal with Adidas means that the Bianconerri currently earn €93m every year from shirt sponsorship.
#9. Liverpool – €98.5m per year
Liverpool have been massively transformed in the last four years since Jurgen Klopp arrived at Anfield and the 52-year-old has helped the Merseysiders go from mediocrity into genuine heavyweights on the continent in such a short space of time.
The Reds currently earn €98.5m every year from shirt sponsorship, with American apparel manufacturers New Balance paying them the sum of €52.1m to handle the licensing of the club's kits, while they also earn €46.3m yearly from British multinational bank Standard Chartered.
Liverpool are, however, reportedly in the process of signing a new licensing deal with Nike, as they feel the global giants best match their new-found status and pedigree as one of the leading clubs in the world.
#8. Arsenal €104.2m per year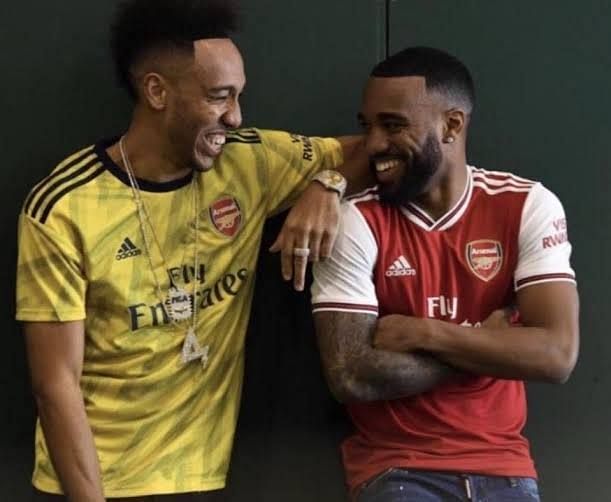 Though Arsenal might not have been successful on the field in recent years, they have been extremely successful off it, evidenced by the fact that they almost always post profits every year despite missing out on silverware and Champions League qualification.
The club recently signed a new deal with German sportswear giants Adidas that would see them earn €57.9m every year for the licensing of their apparel. This significantly dwarfs their previous deal with Puma and when added to the €46.3m they earn yearly from Fly Emirates for shirt sponsorship, it brings the Gunners' total to €104.2m every year.
#7. Bayern Munich – €106m per year
Like Juventus, Bayern Munich are domestic powerhouses who are severely hampered by the relative obscurity of their league.
However, the Bavarians still have a very wide fanbase owing to their successes over the years and this has helped increase their attractiveness to global brands and multinational corporations.
They currently earn the sum of €106m yearly from kit sponsorship, with €66m coming from fellow German conglomerate Adidas, while German telecommunications company Deutsche Telekom AG pays them the sum of €40m to crest the name of one of their subsidiaries T Mobile on Bayern Munich's shirt.
#6. Chelsea – €115.8m per year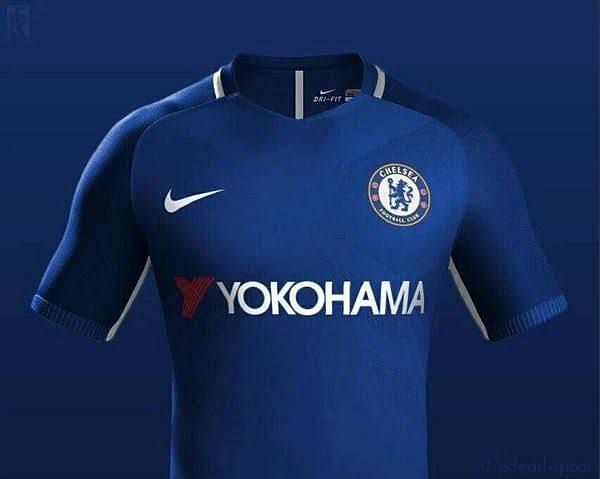 Chelsea saw a massive transformation in their fortunes when they were taken over by Russian Oligarch Roman Abramovic in 2003 and since then, the Londoners have grown to become one of the most successful clubs in the world.
World beaters like Frank Lampard, John Terry, Fernando Torres, Andriy Shevchenko, Didier Drogba, and John Obi Mikel have represented them in the last decade, thereby increasing their global appeal, while their on-field success also boosted their popularity.
The Blues pocket the healthy sum of €115.8m every year from kit sponsorship, with €69.5m coming from Nike, while Japanese tire makers Yokohama pays Chelsea €46.3m yearly to have their brand emblazoned on the front of their shirts.
#5. Manchester City – €127.4m per year 
Like Chelsea, Manchester City were also beneficiaries of a takeover by a very wealthy owner, with their moment of transformation coming when they were acquired by Arab Oil magnate Sheikh Mansour in 2008.
In the intervening period, the Cityzens have grown to become the most dominant club in England and the appointment of Pep Guardiola has taken them to previously unimaginable heights.
Although the club is yet to attain European glory, there have been concerted efforts to increase their appeal in lucrative markets like Asia and the United States and they have started seeing results.
Manchester City recently signed a mega-deal with German multinational giants Puma which would see them earn €75.3m yearly and added to the €52.1m gotten from Etihad, it brings their annual income to €127.4m per annum.
#4. PSG – €125m per year
Paris Saint-Germain is yet another club that has benefited directly from a takeover by an Arab Sheik in recent years, with Qatar Sports Investment's decision to but out stakes in the club leading to an unprecedented era of dominance.
They are almost perennial French league champions and currently parade the two costliest players in history in their ranks, while great players like Zlatan Ibrahimovic, Edinson Cavani, Mauro Icardi, Thiago Silva, and David Luiz all helped to consolidate PSG's stranglehold of the Ligue 1.
They currently earn €60m yearly from French hospitality giants Accor Life Limitless, while Nike pays them the sum of €75m to handle the licensing and global distribution of their sports apparel.
#3. Barcelona – €160m per year 
A case can be made to consider Barcelona as the most successful club of the 21st century and the Catalans attained milestones previously unmatched such as winning six trophies in one year and winning a continental treble on two occasions.
Not only did Barcelona win, but they did so playing a brand of aesthetically pleasing football and this endeared them to fans around the world, while they also boast the services of arguably the greatest player with Lionel Messi within their ranks.
In 2016, they signed a multi-million ten-year deal that sees them pocket €105m annually and at the time, it was the biggest kit deal in history. They also earn €55m yearly from Japanese conglomerate Rakuten bringing their total to €160m from kit sponsorship every year.
#2. Manchester United – €161m per year
Under Sir Alex Ferguson's management, Manchester United were by far the biggest club in England and The Red Devils won a host of trophies and set records virtually every year.
However, in the six years since he departed Old Trafford, the Red Devils have fallen on hard times and successive failings by managers have seen the club knocked off its perch by upstarts like Manchester City and Tottenham Hotspur.
Nevertheless, the Mancunians are still very marketable and announced a switch from Nike to Adidas in 2016 after the former had been their kit manufacturers for 13 years.
The new deal with Adidas sees them earn €86.9m every year, while automobile manufacturers Chevrolet pays United €74.1m annually for brand sponsorship.
#1. Real Madrid – €190m per year 
Real Madrid is unarguably the biggest club in the world and right from the times of Alfredo di Stefano and Ferenk Puskas in the 1950s, the best players have always represented the club.
With 14 Champions League titles, they are by far the most successful team on the continent, while their 33 league titles is also one of the highest managed by any side in Europe.
In August 2019, the club announced a record-breaking €1.2 billion deal with Adidas that would see the German conglomerate license Real Madrid's kit and apparels around the world for a decade and in return, the Spanish giants would earn €120m per annum which in addition to the €70m they receive from Emirates means that Real currently have the highest kit sponsorship deal in the world, valued at €190m yearly.