VAR technology football : Ranking teams gaining the most out of this technology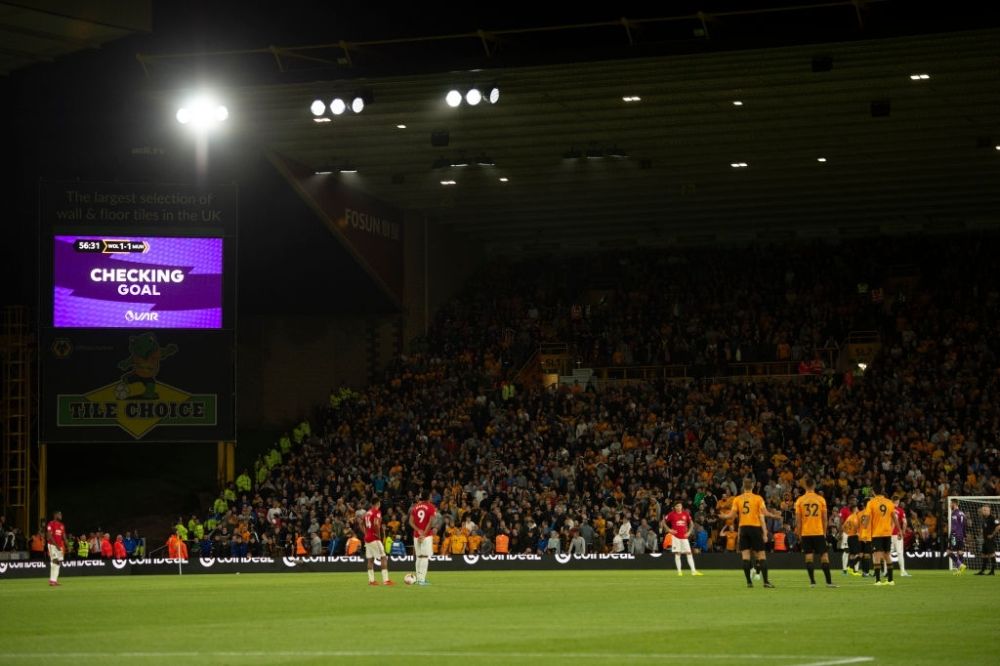 Right within a few months of its implementation in football leagues, the VAR technology in football has become the center point of most of the controversies. Such has been the impact that several experts are questioning its effectiveness in analyzing fouls and penalties on the pitch.
Still, there are certain clubs that have gained the most after the inception of this technology in the football world. Now before we jump on to the list of clubs with most VAR decisions in their favor, let's take a sneak peek into its overall functioning and concept.
What is VAR?
VAR (Video Assistant Referee) is nothing but an additional assistant referee that analyzes and reviews the decisions made by the head referee during the match. The referee uses the video footage and headset to analyze and communicate his verdict in the same respect.
The technology was introduced to minimize the impact of human errors ( Referee's decision ) on the overall result of a football match. As of now, VAR can review four categories of decisions.
Goal/No Goal
Penalty/No Penalty
Red Card/No Red Card
Hereby, we will look into the list of clubs that have benefitted most with this VAR technology football.
#5.

Burnley

Last year, Burnley achieved a net score of +3 in terms of VAR Overturns in EPL. That means that they have got more VAR decision in their favor ( than against) during the entire EPL season. Even this time around, they are even with their impact with a net score of 0.
#4.

Crystal Palace

Crystal Palace is another EPL team that has been extremely lucky with VAR up until now. They achieved a net score of +4 during the last season and going well with a +1 currently. Hence, we can quote that VAR has proved to be quite beneficial for 'eagles' till now.
#3.

Southampton

The Saints finished 16th last season and VAR did have some big role to play in saving them from relegation. They achieved a net score of +3 last time around and still running wild with the same ( +3 score) during the current season.
#2.

Manchester united

Many have claimed united to be the luckiest team so far in terms of VAR. Such has been their association with this VAR technology football that experts and rivals are quoting VAR as their 12th man on the pitch.

Speaking of their net score last season, they achieved an unbelievable +7. So, there's no one denying the fact that VAR has played a key role in their surprising entry to the top 4 out of nowhere. Even now, they are riding high on their luck with VAR while achieving a net score of +1 during the ongoing EPL season.
#1.

Brighton & Hove Albion

If there's one team across every league around the world that has gained the most out of the VAR technology football, it's Brighton & Hove Albion. Even while the results have not been that 'favorable' with VAR in the current season, they achieved an unbelievable +8 score during the last season.

Well, no wonder why this team escaped the relegation zone by a whisker during the 2019-20 EPL season.
Final words
Even though VAR is currently been used across every football league around the world, the EPL team is reaping the biggest benefits out of it. Still, in the wake of all the controversies and disputed regarding its effectiveness, it is yet to be seen whether this technology is here to stay for long in the football world.