The Packers taking on the Lions was a thriller of a match. Moreover, Packers vs Lions game was the most viewed Sunday Night Football final in six years. The game created massive hype among the fans for several reasons- Aaron Rodgers playing in the match was one of them.
To break things down, the Packers had a chance to make their way into the playoffs, winning the game and going on to play the "Wild Card" match against the 49ers.
Secondly, the Seahawks kept their eyes glued to the TV screen as if the Packers went on to lose- which they did- they had a genuine opportunity to play the "Wild Card" game against the 49ers.
Finally, the Lions were not ready to go without a fight, especially after Rodgers had made over-confident statements throughout the tournament. After the game had ended, the Lions' fans made Aaron Rodgers not only bite his word but chew and swallow it with their hilarious trolling tweet that went viral within moments.
What did the Fans tweet about Aaron Rodgers?
After the Packers lost the match, the Lions' fans gathered all over-confident statements of Rodgers and put them all together in a single Tiktok video. The Lions' fans brutally edited the video with a sarcastic sound and interruptions after each of Rodgers's statements with the Packers' win-lose scorecard.
The Lions social media team kept receipts.

They posted this TikTok video of Aaron Rodgers comments from the season: pic.twitter.com/7m6xKnBWLt

— Brad Galli (@BradGalli) January 9, 2023
If that was not enough, fans did not stop there as they continued trolling the veteran player and the Packers team.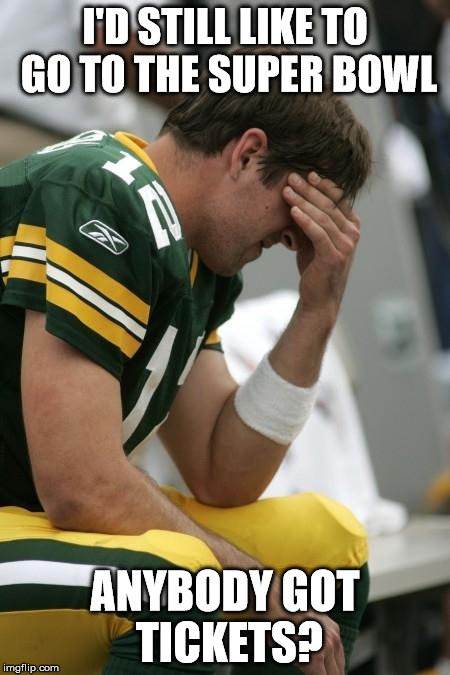 A fan wrote in the comments, "Love when the Packers lose, 😂 Go Bears 🐻"
"Lol, we ran this dude out of town, don't leave now", another fan added.
Was it immature of the veteran Rodgers to make such statements in a competitive tournament like the NFL? What do you think? Share your thought in the comments.