UFC fans go bonkers as Conor McGregor post first photos from movie set 'Road House' with Jake Gyllenhaal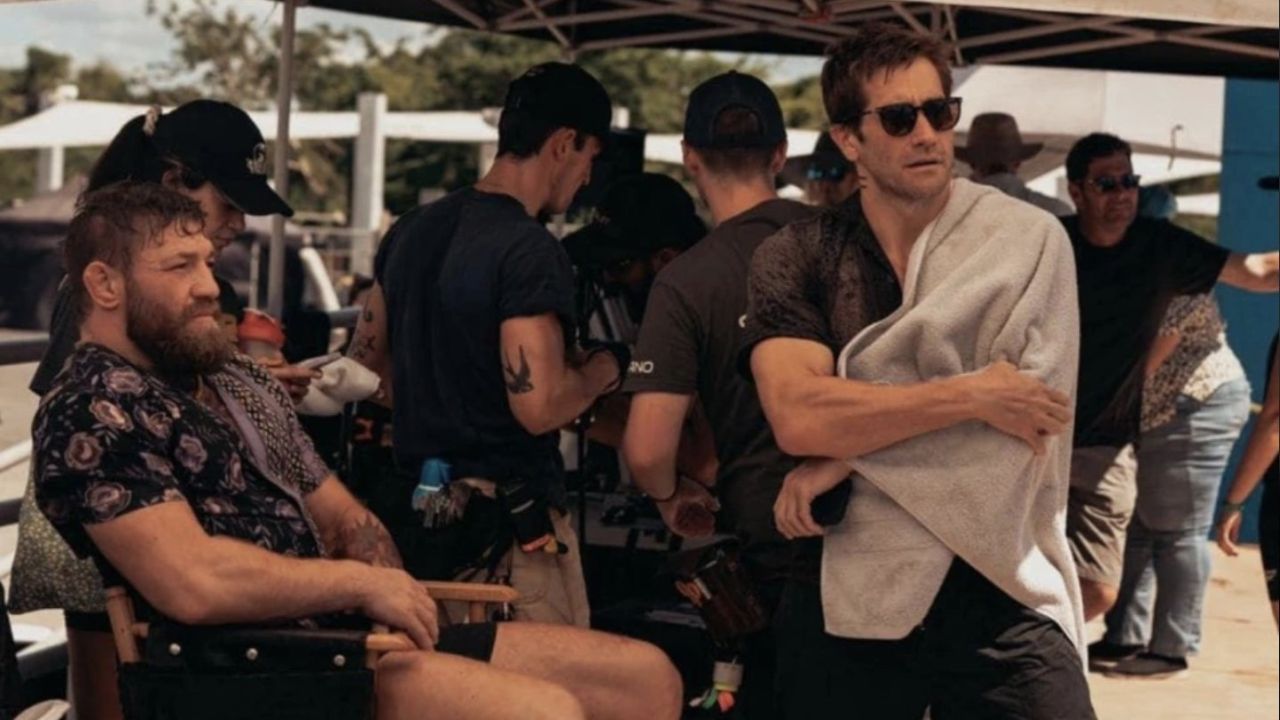 Former UFC champion Conor McGregor has been out of the ring since July 2021. Notorious was last seen in the Octagon against Dustin Poirier, in which he tasted a TKO defeat and suffered a massive injury.
Excited for my return to the @ufc! pic.twitter.com/KdWcv1x9Lk

— Conor McGregor (@TheNotoriousMMA) January 9, 2023
Currently, the Irishman is preparing himself to be back in the Octagon, but during his recovery period, he joined the cast of Jake Gyllenhaal's 1989's Road House remake, which will be released under the same name.
Road House, which does not yet have an official release date, will be available for streaming on Amazon Prime Video later this year.
Conor has shared photos of himself and Gyllenhaal on his social media accounts several times. Because of his massive fanbase, every picture instantly went viral, and every fan is excited about the 34-year-old's upcoming venture.
Fans' Reaction to Conor's photo
Most of the fans praised his look of Conor; they compared him with a Viking.
The Viking.

— Yash Sharma (@yashsharma_4) January 8, 2023
The best 👌

— Bakhar Nabieva (@BakharNabiev_a) January 8, 2023
Looks like a Viking ⚔️

— Divyaish Goyal (@DivyaishGoyal) January 7, 2023
One fan advised him to stay away from coke, and another fan is expecting Notorious will fight in the heavyweight division of the UFC.
HEAVYWEIGHT RUN STARTING NOW pic.twitter.com/780GW5S80F

— GigaDoBronx👑🇧🇷 (@GigaDoBronx) January 7, 2023
Some fans have accused him of being on steroids currently.
The blow, the roid rage

— Atrain (@ArtGarlacz) January 7, 2023
Some fans congratulate Conor on his acting career, which they expect to continue.
Massive congratulations to Conor on starting his acting career!

— Brandon Shaw (@BrandonShaw97_) January 9, 2023
Look forward in seeing the Big Mack in the movies.

— Virgil (@AlphaMorpheus1) January 7, 2023
However, the Mystic Mac is expected to return to the octagon in the first quarter of this year.