Gilbert Burns, a prominent UFC welterweight contender, made headlines recently when he gave an interview to Submission Radio on YouTube, discussing his past use of steroids.
In the video clip that surfaced from the interview, Burns allegedly admitted to using performance-enhancing drugs. Causing a ripple effect throughout the MMA universe.
What a bum fraud. My idol would never do something so low ☝️☝️ https://t.co/nXVTxP6yEa

— Jiri SZN (@HonestJiri) April 25, 2023
The revelation has sparked mixed reactions from fans and the combat sports community. While some have brushed off the statement as a slip of the tongue or an isolated incident. Others have questioned the legitimacy of Burns' past accomplishments and integrity as an athlete.
All Imma say is that it looks very weird. It really looked like he was about to say steroids

— AWUREDO (@AOUREDOO) April 25, 2023
This controversy has raised important questions about the use of steroids and other performance-enhancing drugs in combat sports, particularly in the UFC.
I think it's pretty clear Ali gives steroids and a bunch of other illegal stuff to his clients. Look at belal and Islam. Love burns but wouldn't be surprised

— ᕋOO⅃ 📼 (@Grapegone) April 25, 2023
Many fans and experts have argued that the use of such substances not only undermines the integrity of the sport but also puts other fighters at risk.
Given the UFC's stringent policies against performance-enhancing drugs and the consequences of a positive drug test, Burns' admission could have significant implications for his career and reputation.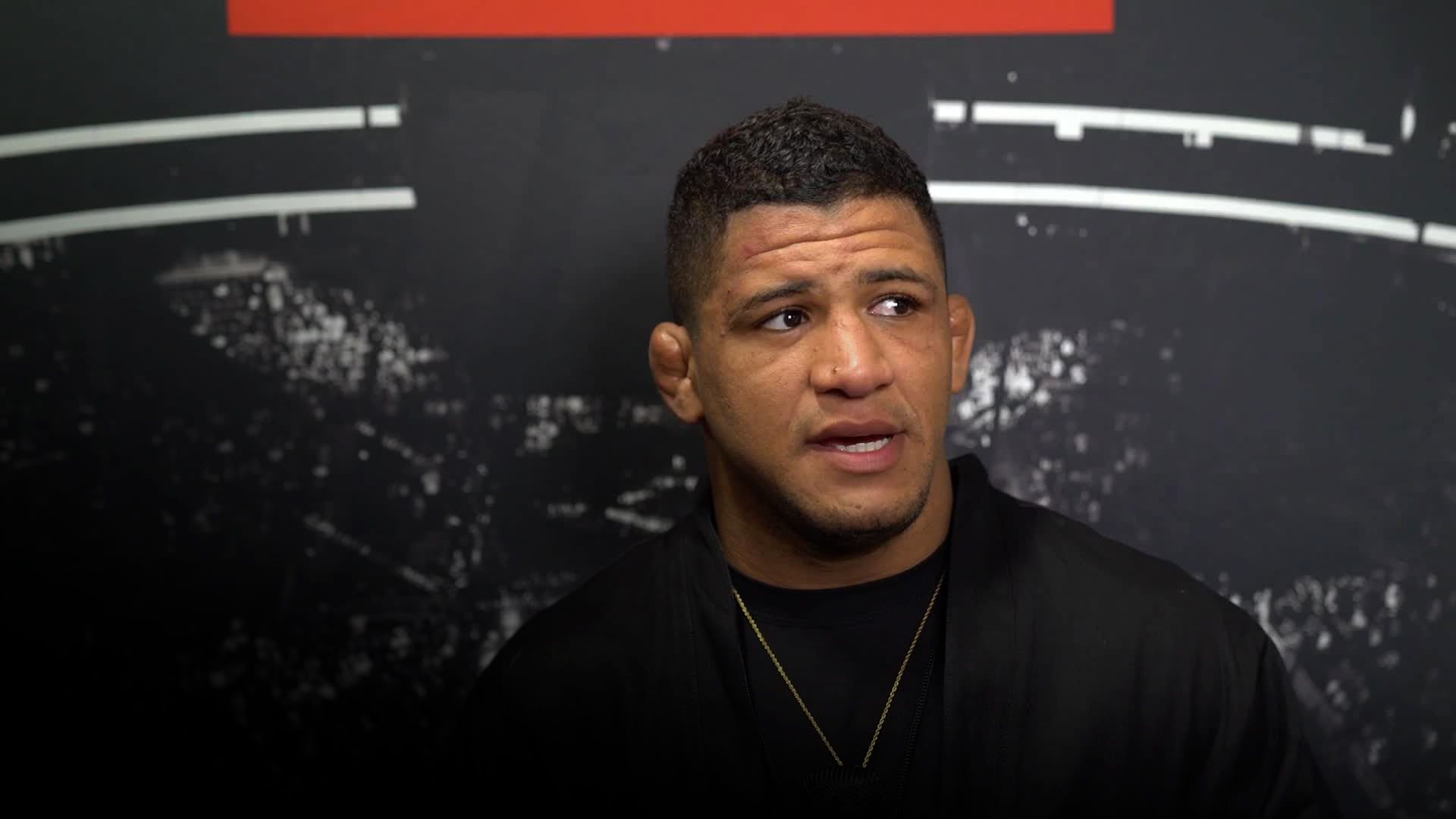 Nonetheless, the fighter has publicly apologized and emphasized that he has not used any banned substances since his suspension in 2018.
Gilbert Burns vs Belal Muhammad at UFC 288
The UFC has officially announced the much-anticipated welterweight showdown between Gilbert and Belal. After securing a unanimous decision victory over Jorge Masvidal at UFC 287 on April 8th.
'Durinho' is eager to maintain his winning momentum and earn a shot at the coveted UFC welterweight title. Burns has made no secret of his desire to face other top-ranked welterweights in the division and prove himself as the best.
Unfortunately, there has been a setback for the co-main event of UFC 288, which is scheduled for May 6th. The lightweight bout between Charles Oliveira and Beneil Dariush, which was originally set to co-headline the event, has been affected.
The postponement was due to an injury sustained by Oliveira. This news was a major disappointment for fans eagerly anticipating the highly anticipated matchup between the two top-tier 155-pounders.
Nevertheless, the Burns vs. Muhammad bout is expected to be a thrilling and closely contested affair. Both fighters are known for their explosive fighting styles and impressive skill sets, making it an exciting prospect for fans.
The outcome of the bout could have significant implications for the welterweight division. Adding even more intrigue to what promises to be a highly entertaining contest.
What are your thoughts regarding this? Let us know in the comment section below.