What ails Roberto Firmino? A look into the Brazilian false no. 9's fall in form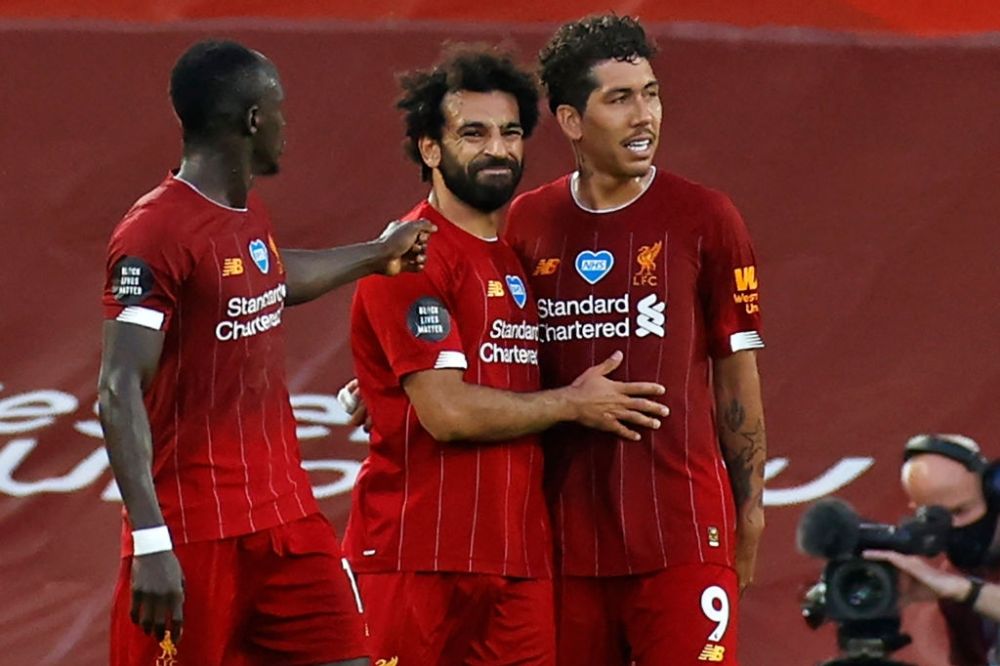 Liverpool have always been in their best form in Jurgen Klopp's tenure when Roberto Firmino has been firing on all cylinders. The former Hoffenheim attacker has been the understated genius of their attacking trio over the past 3 seasons.
Firmino makes the job of people around him easier by understanding exactly when to drop off and take runners with him in attack. His defensive intensity is second to no one. Many of Liverpool's attacks start with Firmino's on-ball pressure leading to turnovers in play from the opposition.
But the 29-year-old has been out of nick lately. Over the course of his last 23 appearances, the forward has bagged just 2 goals. One could say that his impact is more than raw numbers, and that would be true.
And yet, Roberto Firmino clearly seems off the pace by quite a bit. He looks slower than ever before, his decision-making is not as razor-sharp as it used to be. The little flicks and cute one-twos are down by a large margin. There's a visible lowering in his impact on games.
Not only is Roberto Firmino not the creative hub he used to be, he's also been a profligate finisher. Jokes of him and Tupac have been doing the rounds on social media for quite a while now. And they're all rooted, in some way, in the reality of his form.
Can Liverpool make do with his dip in form? They have sought to answer the question in a different way. Divock Origi is a clear third-choice striker and will probably never get a starting role.
Xherdan Shaqiri is periodically injured and including him in the starting lineup will involve moving Mane or Salah into their less preferred central roles.
While club's new signing Diogo Jota is a great option to have as an out-and-out striker, one wonders how much his presence will cause a change in their playing style. Liverpool depends a lot on their striker dropping deep and recycling the ball. Much of Alexander-Arnold and Robertson's linkup play comes from Firmino's influence.
Part of the cause for Firmino's dipping standards may be attributed to fatigue. Liverpool's style of play is quite demanding, and Firmino has been an ever-present in their squad for 5 straight seasons. He has had little time by way of breaks, as he's featured for Brazil regularly on the international stage.
Whether a spell away from the starting XI will do any good to his form remains to be seen. But his performance against Aston Villa was among the most dispirited outings the Brazilian has had in a Liverpool shirt. One could argue that Liverpool were effectively playing with a man down for much of the game.
Most importantly for Firmino, he needs to get his goalscoring mojo back. Featuring against less talented teams in international football might help the cause. Playing alongside the likes of Neymar and Coutinho has its advantages for a striker.
But the pressure is really on now. One would expect him to be a better dribbler and facilitator than he's been in the last 8 months or so. Liverpool's title challenge will suffer by quite a bit if he can't raise his standards. Firmino's off ball movement and one-touch play is key to involving Salah and Mane in Liverpool's goalscoring efforts.
One would hope that he gets back in form as soon as possible. The Premier League title challenge seems to be going down the wire this season.