The Heysel disaster was one of English football's darkest moments. Even after 30 years, it is still remembered as something that shook the whole football world.
The football world is not all rainbows and sunshine. It has also seen its own share of dark times with some incidents that have left a mark on the football world.
The Heysel disaster was one such event that left a mark on English supporters' reputations. Since then, the reputation of English fans as hooligans became widespread over Europe. But what was the Heysel disaster?
What happened in the Heysel disaster?
The event occurred in the Heysel Stadium in Brussels, Belgium. It took place on the 29th of May 1985.
Several Liverpool fans jumped a fence dividing their section from a neutral area consisting largely of Juventus fans an hour before kickoff in the 1985 European Cup final.
As they fled the danger, the fans were squished together on an area of the terrace enclosed by a concrete wall that finally collapsed. Thirty-nine individuals perished. Despite the disaster, the game was played, and Juventus won 1-0.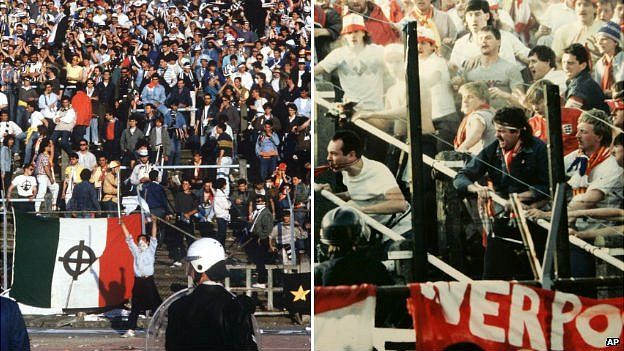 32 Italians, two French, four Belgian supporters, and one Northern Irishman were among those slain. More than 600 people were injured. As a result, all English football clubs were barred from competing in Europe for the next five years. 14 supporters of Liverpool were found convicted of homicide and sentenced to three years in prison.
The ban from Europe was described as one of the darkest moments in English football.
It was later found that most of the English fans were drunk and rowdy. English fans from then on were seen as hooligans and their reputation never recovered.
Remembering the dark day
Over the years both clubs have commemorated the disaster. This year also they have done the same.
Juventus released a statement to commemorate the disaster.
"Two teams set to play a European Cup Final, a match that had captured the attention of all of Europe.
"A stadium in Belgium, a night that was supposed to be a party. There were thousands of people that night at Heysel, thousands of eyes that couldn't wait for the emotion of a great match."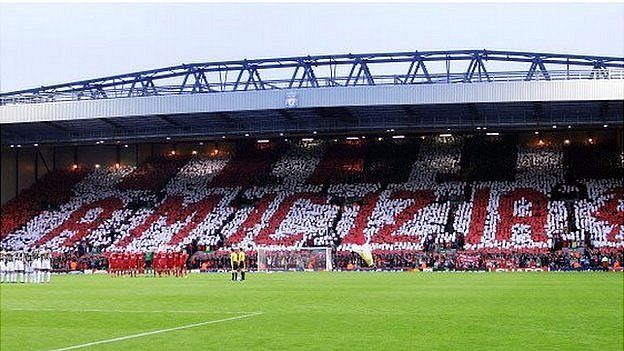 "There were 39 of them that never saw that match. Since that day in 1985, the word "Heysel" has been synonymous with dismay, irrationality, heinous events spiraling out of control."
Liverpool also decided to release a statement to pay tribute. It said, "Liverpool FC remembers the 39 football fans who lost their lives at Heysel Stadium in Belgium on this day 38 years ago."
"As a mark of respect to those who died, floral tributes will be placed beside the Heysel memorial plaque on the Sir Kenny Dalglish Stand at Anfield today. Flags across all club sites will be flown at half-mast throughout the day."
Indeed Heysel was a terrible disaster and people from across the world will forever remember and mourn for the fan who lost their lives in the tragic event. You can also share your opinion and prayers regarding Heysel in the comments.