When Cristiano Ronaldo's unprecedented praise for Lionel Messi sent soccer world into frenzy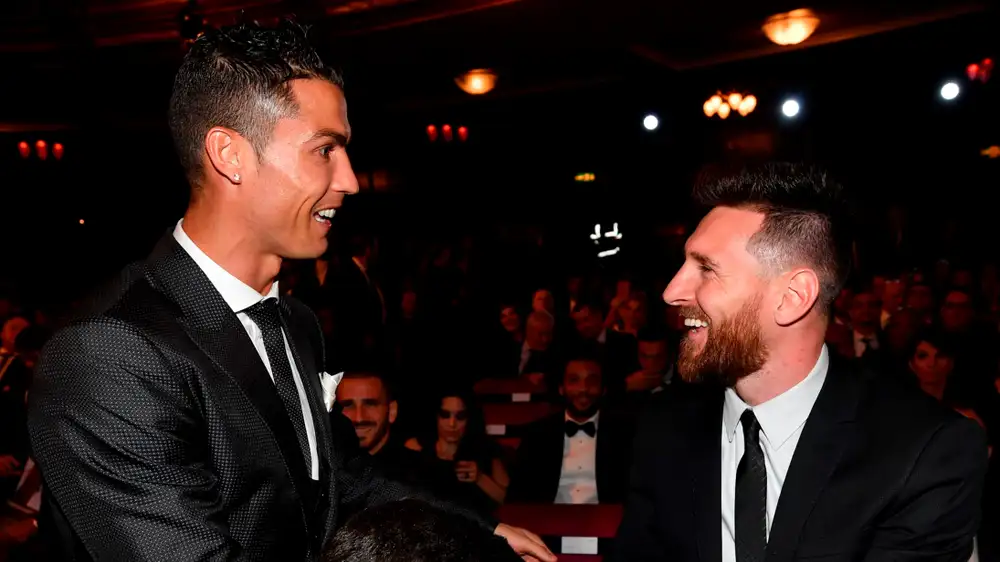 Considering their rivalry, you would expect them to not think of each other highly. The CR7 has usually been painted by the media as an arrogant figure and as someone who doesn't like Messi, but in a rare moment, Ronaldo spoke greatly about his longtime rival.
What did Cristiano Ronaldo say about Lionel Messi?
In an interview with Piers Morgan, which has now become infamous for his rant about Manchester United, he spoke about many things. He spoke clearly about his relationship and opinion of Messi, "Amazing player, he is magic, top. As a person, we share the stage 16 years. So, I have great relationship with him."
"The best player you've ever seen? Excluding yourself?"

Piers Morgan asks Cristiano Ronaldo his true feelings about Lionel Messi as a player and a person.

Watch live: https://t.co/ajbahBvQpp@cristiano | @piersmorgan | @TalkTV | #90MinutesWithRonaldo | #PMU pic.twitter.com/sj5q1VeuLs

— Piers Morgan Uncensored (@PiersUncensored) November 17, 2022
He further added that he thought of Messi as a teammate, "I'm not friend of him in terms of, what I mean is a friend is the guy who is with you in your house, speaking on the phone, no, but it's like a team-mate. He's a guy that I really respect the way he always speaks about me."
"What I am going to say about Messi? A good guy who does everything for football."
The whole soccer community went into a frenzy seeing Ronaldo speak highly about his longtime rival. Many fans had their own opinions on Ronaldo's statements. Some fans appreciated the gesture while others doubted the truthfulness of his words.
One user replied to the video posted from Piers Morgan Uncensored Twitter page, "My love for Cristiano has increased profusely! Such a humane person he is"
My love for Cristiano has increased profusely! Such a humane person he is❤️

— Akoma Kese3 (@_greatheart) November 17, 2022
Another wrote, "He's obsessed with Leo just like the rest of us."
One Twitter user wrote negatively calling Ronaldo's statements fake, "He lies a lot. Commenting factors and slandering Messi many times. Also, his sister trolling Messi always shows all he's saying there is nothing but cap. Man child. Cry baby."
He lies a lot. Commenting factors and slandering Messi many times. Also, his sister trolling Messi always shows all he's saying there is nothing but cap. Man child. Cry baby.

— Arsenal Heritage🇦🇷▫️ (@Angryman0001) November 17, 2022