Cristiano Ronaldo has become synonymous with his iconic no 7 jersey number.
The Portuguese superstar is often referred to by his adoring followers as "CR7," which is now nothing less than a megabrand worldwide. Contrary to popular belief, Cristiano Ronaldo also owns the CR7 trademark and operates a high-end apparel company under that name.
But when did the Portuguese start donning the jersey? We are going to find that out today.
What was the first jersey number of Cristiano Ronaldo?
When Cristiano Ronaldo debuted for Sporting Lisbon's senior team in 2002 after breaking through from the junior setup, he was assigned the number 28.
In reality, on August 6, 2003, Ronaldo appeared for Sporting Lisbon in a pre-season friendly match against Manchester United wearing jersey number 28. The friendly game was held to commemorate Estadio Jose Alvalade's unveiling as Sporting's new and current home field.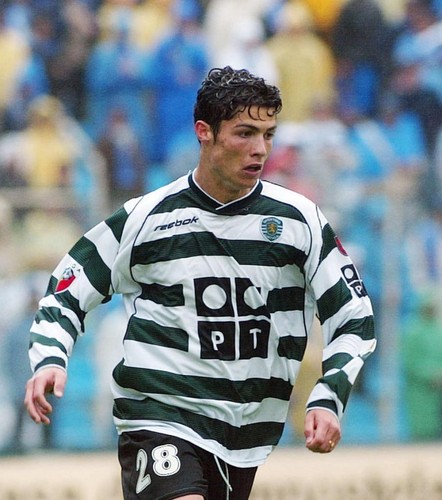 In the game, Ronaldo, who was only 18 at the time, tortured the storied Manchester United defense. Because of the young player's influence on the game, Manchester United players surrounded Sir Alex Ferguson, the then-manager of the club, and David Gill, the chief executive at the time, inside the team bus and called for Cristiano Ronaldo to be brought to Old Trafford.
Why did Cristiano Ronaldo wear the No. 7 jersey?
As luck would have it, English superstar David Beckham had already departed United for Real Madrid earlier in the same summer transfer window. Beckham had already worn United's No. 7 jersey before Ronaldo.
Ronaldo was chosen by Sir Alex Ferguson to fill the historic No. 7 shirt worn by Manchester United greats like Bryan Robson, George Best, and Eric Cantona throughout the years. Cristiano Ronaldo, who was only a teenager at the time, wasn't convinced he was prepared to take on such a significant role at first. After all, it was a huge responsibility to replace Beckham, a cult idol and local of Manchester.
However, amazed by Sir Alex's belief in him, Ronaldo agreed to take the famous number. In the first game of the 2003–04 Premier League season at Old Trafford, against Bolton Wanderers, Ronaldo made his Manchester United debut while donning the No. 7 shirt number. As they say, the rest is history. He would go on to win several individual accolades and trophies as he cemented his status as a great player.
Cristiano Ronaldo's temporary jerseys in Real Madrid
Ronaldo was already one of the top players in the world when he joined Real Madrid in 2009. Despite his popularity, Cristiano Ronaldo was unable to keep the No. 7 jersey after joining Real Madrid since it had previously belonged to Raul Gonzalez, a cult figure at the Santiago Bernabeu and a Madrid native. He had to wear the No 9 jersey number in the beginning.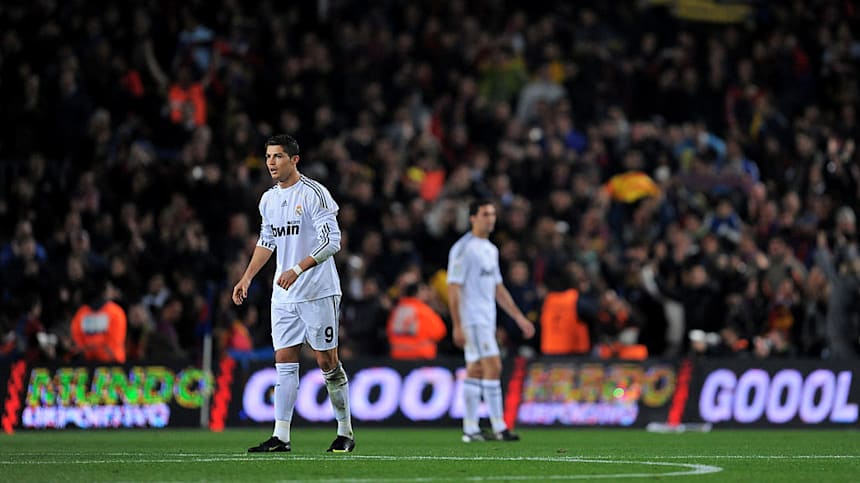 Raul would eventually leave his childhood club the following year, allowing Ronaldo to return his cherished No. 7 shirt.
His time at Madrid saw him being widely claimed as one of the sport's greatest players. With his fame, the no 7 jersey number became more iconic.
Ronaldo's jersey numbers for Portugal
Ronaldo wore the number briefly when playing for Portugal's U-17 national team in 2001–2002. This was even before establishing his claim as the No. 7 at Manchester United. After being promoted to the U-21 national setup, he changed to No. 11.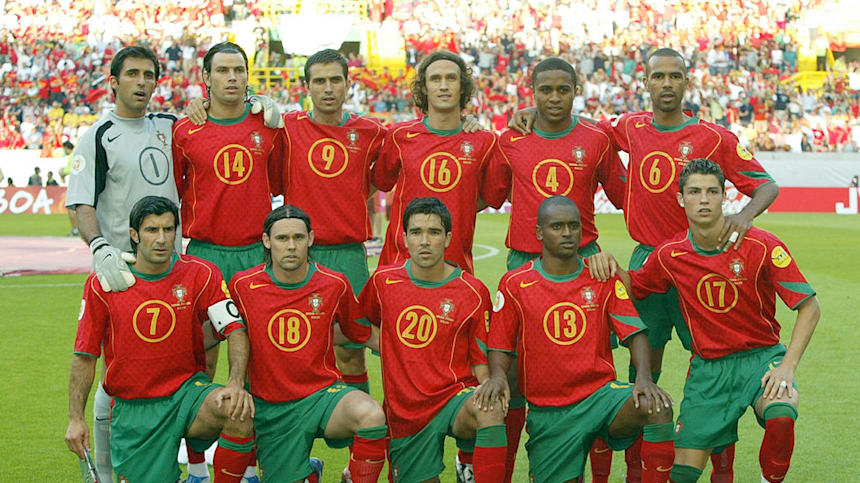 In August 2003, Ronaldo made his senior international debut against Kazakhstan, replacing Luis Figo at halftime. At the time, Figo was already a legendary player from Portugal. He wore the No. 7 shirt, while the then-18-year-old donned No. 17.
Portugal's national football team competed in the Athens 2004 Olympics. There Cristiano Ronaldo got his chance to wear the No. 7 jersey. However, he had to wait until 2006, following Figo's retirement, to claim the No. 7 jersey as his own permanently.
So this is the story of how the no 7 jersey number has become identical to Ronaldo's name. He still dons the jersey for Al Nassr and Portugal.