The Louisiana sports fondly remembers the name of legendary coach Lee Hedges who is unanimously accepted as the only coach to lead three different programs in Louisiana to state title games.
The Louisiana Sports Hall of Famer left great footwork for American sports who reportedly kicked the bucket at the age of 93. Many NFL players shared their tribute to the legendary man on social media recalling his contribution to their career and to the sporting world as a whole.
Who is Lee Hedges passed away at the age of 93
Hedges was a versatile star in football, tennis, and baseball who played one season of baseball in the Evangeline League. Later, he appeared as an assistant coach at Fair Park in 1955. His main coaching career started with Byrd where he was tasked with guiding them between 1956-59. The 93-year-old led the team to win the state championship in 1956.
After that, he relocated and led Woodlawn from 1960 to 1965. His final coaching position was with Captain Shreve, where he spent 18 years and guided the team to 24 victories in a row between the 1973 and 1974 seasons. The multifaceted man also won 15 state tennis championships in his distinguished career as Shreve's tennis coach.
Four weeks after breaking his left hip after falling outside of his home in Southeast Shreveport, Lee passed away on Sunday morning. Russell Hedges, his son, told the press about his father's passing. Thomas Pressly who was a student of the coach in the school, tweeted sharing the news.
Sad to hear that legendary coach Lee Hedges passed away. Hedges coached Terry Bradshaw at Woodlawn High School & won a state championship at Captain Shreve in 1973. I was honored to have him as a tennis coach in high school. A great man. Thank you, Coach. Rest in Peace. pic.twitter.com/zNcBthOuVV

— Thomas Pressly (@TAPressly) July 9, 2023
NFL's Terry Bradshaw thanks Lee Hedges for his accomplishment
Throughout his illustrious coaching career, the former coach mentored a number of well-known players, including Terry Bradshaw and Captain Shreve, who went on to secure spots in the National Football League.
The death of the person who helped Hall of Famer Terry Bradshaw build the foundation of his 14-year NFL career prompted him to share a heartfelt tribute. According to Bradshaw, he was a great leader who taught him how to successfully apply the quarterback position's scrutiny in light of team play.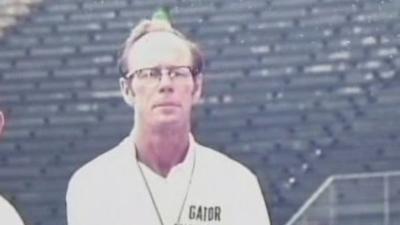 "What a great coach. He taught me about the running game and how important it was," NFL Hall of Famer Terry Bradshaw told the USA TODAY network.
"He taught me about teamwork, and he didn't care who the stars were. If they messed up, he didn't hesitate to straighten them out. I respected and admired him — and I thought of him often. Had it not been for Lee Hedges and all that he taught me about being a quarterback, I would've never made it to Louisiana tech to the Pittsburgh Steelers," Terry added.
Coaches come and go, but not everyone manages to leave a strong mark like Lee!