It is no joke when tennis players quit from the game they love. Novak Djokovic has had a legendary career, and the day he bids adieu to the sport will surely be a heart-wrenching one for the entire tennis community.
Recently, Jelena, Novak Djokovic's wife has revealed that Djokovic planned on retiring in 2018, after having crashed out in the second round of the Indian Wells tournament and Miami Open. After undergoing an elbow surgery, the 24-time Grand Slam star was below his standard and was willing to quit tennis but didn't know that there were great things to come.
Who is Novak Djokovic wife Jelena?
Jelena Djokovic is the wife and greatest supporter of tennis icon Novak Djokovic. They first met as teenagers, attending the same high school in their hometown of Belgrade, Serbia, and they began dating in 2005. They stayed together after high school, despite the fact that Novak Djokovic eschewed further education in favor of pursuing his tennis career, while Jelena attended university in Milan, Italy.
Jelena Djokovic got a job at an oil company but ended up leaving the job because she was at the office for so long that it was negatively affecting her relationship with Novak. After leaving her position, Jelena went on to act as the national director of the couple's charity organization, the Novak Djokovic Foundation an organization created in 2007 to help disadvantaged children in Serbia by giving them access to early childhood education.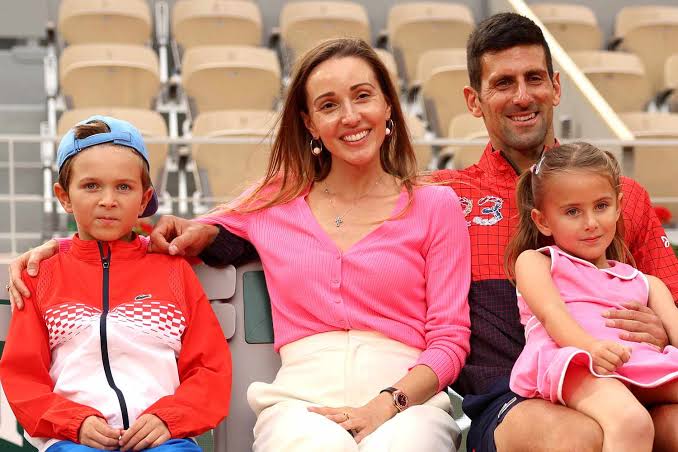 Novak and Jelena got engaged in September 2013. Then in July 2014, after Novak Djokovic's second championship win at Wimbledon, they got married in a small ceremony in Montenegro. Jelena was pregnant with their first child when they tied the knot and gave birth to their son Stefan later that year. In 2017, they had a daughter, Tara.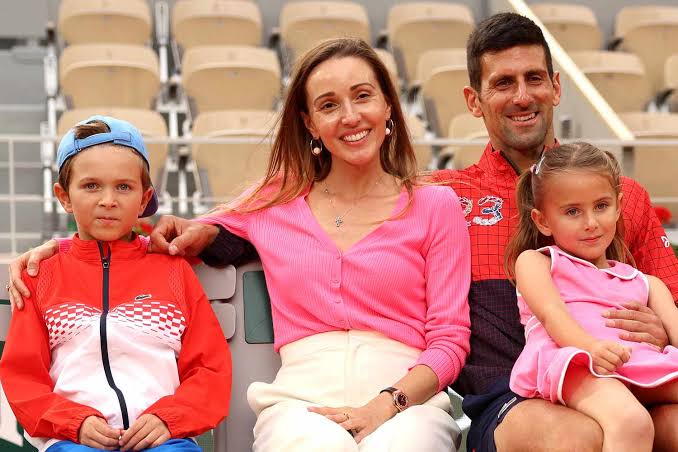 Jelena Djokovic, 37, has been a great supporter of her husband's career. She returned to the stands at the US Open after being away last year.
Jelena reveals the day Novak Djokovic wanted to retire from tennis
Novak Djokovic has always been praised for his tenacity and mental strength but has also experienced difficult moments in which he thought he could quit tennis. This was confirmed by his wife Jelena, who in a recent chat on TikTok with the American journalist Graham Bensinger, told how her husband almost abandoned his career after a crushing defeat against Benoit Paire in the second round of the ATP Masters 1000 in Miami, in 2018.
"After that match, he wanted to quit. He gathered all the members of his team and told them: You know what: I'm done, I'm quitting. We cried and told him that he couldn't do it, that it wasn't the right time He didn't want to play tennis and he didn't even want to see a ball pass in front of him", Jelena said.
"He didn't want to know anything about it. But I love tennis and I take the kids to the court every day. On the third day Novak arrived. He saw that we were having fun and that it wasn't a workout like what he had been used to for years."
"Novak asked me if he could play and get a racket, but I refused. I started teasing him and told him that he had given up. That it was our turn to play tennis. In the end he served and said that he felt good, then he came back every day to finally call his coach Marian Vajda and ask him to resume training.", Jelena Djokovic concluded.
In the past five years Novak Djokovic has consolidated his achievement by winning 12 Grand Slams. The 24-time slam champion has won three of the four slams up for grabs this year he only missed the Wimbledon title, yet regained first place in the world, to the detriment of Carlos Alcaraz.