After a tumultuous 2022 season, Novak Djokovic roared back to claim his spot as a legend in the upper echelons of elite tennis. Any residual damage of his turbulent ordeals with authorities, fans and the government in the past year was efficiently negated by the Serbian as he soared to new heights by claiming victories at three of this year's four grand slams.
Many fans remember his problems with authorities over his anti-Vax stance at the 2022 Australian Open. He was on the verge of participating in the early season hard-court event, when authorities deported him from the Oceanic country. He was then barred from participating in the US Open too. He thus became stuck as an anti-Vax athlete in the minds of the general public.
Djokovic sets record straight on vaccine beliefs
After levelling with Margaret Court's all-time grand slam record, Novak Djokovic sat down with John McEnroe in an interview for the Omaha Productions show 'McEnroe's Places'. He set the record straight by claiming he was never against the Covid-19 vaccine.
He stressed on the fact that he never had a problem with the validity and effectiveness of the vaccine, but had an issue with how the jab was being thrusted onto the public.
"I was never anti-vax," Djokovic said. "I was always pro-freedom-to-choose. And that's something that we took really for granted. I didn't feel like a lot of people had a choice, really."
He added that he felt his rejection of the vaccine and the subsequent bans he received from major ATP tournaments turned him into a 'villain of the world' in the public's eye.
"I just wanted to compete," he said, "and I wanted to play tennis because that's what I do best."
Speaking with respect to his 2022 Australian Open experience, Novak Djokovic felt that he didn't need a vaccination for COVID-19 as he had contracted the virus just a few days prior to the tournament. However, the government was unaccommodating and deported the Serbian. With the effects of COVID-19 subsiding and the memory of it waning in the populace's minds, Novak Djokovic is laying the facts down and attempting to rectify people's perception of him.
Novak Djokovic beats Daniil Medvedev to win US Open title
A few days prior to the airing of the interview, Novak Djokovic defeated a weary Daniil Medvedev to claim his 24th grand slam title. With the victory, he tied with Margaret Court's all-time record and broke plenty of records in the process. At 36 years, he became the oldest ever US Open champion. He also became the second oldest world no.1 in the history of tennis( Roger Federer is number 1 on the list) when he usurped the ranking from Carlos Alcaraz.
The match was a relatively straightforward affair for the Serbian, who looked half his age in terms of physical endurance, stamina and mental prowess. He wore down Medvedev early on in the match and then proceeded to grab the game by its neck and stranglehold the Russian into submission. He eventually ran out victor with a 6-3, 7-6(5), 6-3 scoreline.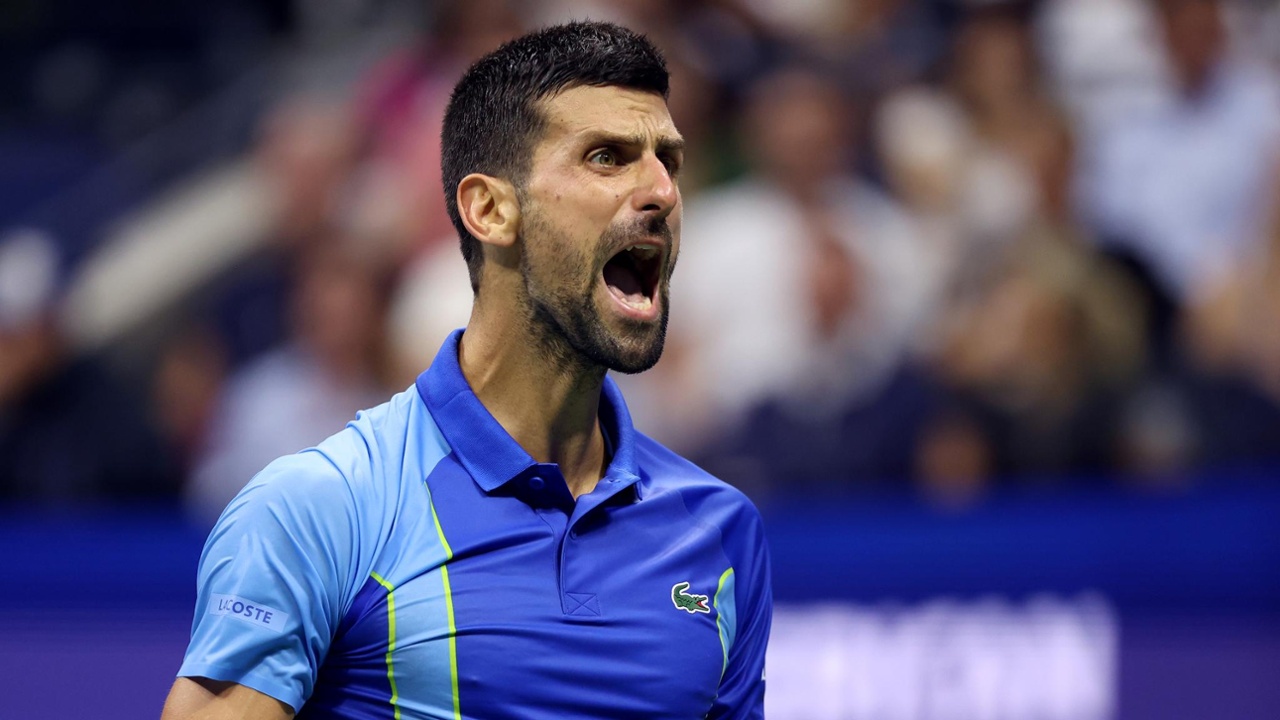 "I'm reliving my childhood dream. Coming from a war-torn Serbia, I am grateful for my parents who have sacrificed so much. It is a very expensive sport, not affordable. It was quite a choice, I must say. But, incredible belief from my family and this trophy is as much mine as it is my wife's, my kid's and my parent's.", Djokovic said.
Daniil Medvedev, far from feeling defeated, reaped praise on Novak Djokovic.
"Novak, what are you doing here? Jokes apart, this 23,24 for you. There will be many more for you. I have won 2 grand slams and I feel I have a great career. You have 24 titles, wow! So, congrats to your team." he said.
Djokovic is a tireless workhorse who strives for perfection every time he steps out on the tennis court. After his 24th grand slam, talks of retirement may be circling his mind but the Serbian will look to work hard and prolong his career to win as many more grand slams as he can.
What do you think of Novak Djokovic's attempt to clear the air on his vaccination stance? And will the Serbian come back next season to win more titles? Let us know in the comments section below.