Rey Mysterio emerged victorious in the 'father vs son' fight by decimating Dominik Mysterio. The rollercoaster bout witnessed both fighters giving their best efforts to clinch the win, and the 2023 WWE Hall of Famer emerged as the winner.
In the historic match, the luchador triumphed by pinning Dominik down for the count of three.
After executing a 619 on Dominik, Rey followed up with a frog splash from the top rope to knock his son down. The luchador then pinned Dominik to secure the win in the historic match.
During the match, members of Judgement Day, Damian Priest and Finn Balor, made their way to ringside in an attempt to distract Rey. To further aid Dominik's cause, Priest even introduced a steel chain into the ring. However, Bad Bunny intervened and snatched the chain away from Dominik when he attempted to use it against Rey.
Who's Your Daddy?#WrestleMania pic.twitter.com/A0WszfiBiP

— ♛Rey Mysterio❔ (@reymysterio) April 2, 2023
Following his momentous match against his own flesh and blood at WrestleMania 39, Rey Mysterio took to Twitter to share a photo of himself alongside Dominik, accompanied by the caption "Who's your daddy?" The post quickly gained traction among fans and fellow wrestlers, who praised Rey for his win and the touching narrative that unfolded throughout the build-up to the fight. Despite the fierce competition between the father and son, it was evident that Rey's deep love for his child was the true victor of the evening.
Awesome I love it bro. ❤️✊🏽✌🏽

— Stonekeezy (@Stonekeezy85th) April 2, 2023
👑

— Ryan Christian Ventura (@ryanventura778) April 2, 2023
Classic match 👌

— David King (@dav47_king) April 2, 2023
Rey Mysterio and Dominik Mysterio's Epic Showdown: Father vs. Son at WrestleMania 39
Rey's wife and daughter were in attendance at the arena to witness his head-to-head battle against his own son, Dominik. Throughout the match, Dominik made disrespectful remarks directed towards his mother and sister. He went as far as telling Rey's wife to "shut up," prompting her to slap him in response. To make matters worse, Dominik even splashed his sister's drink in her face. It was at this point that Rey came to check on his daughter.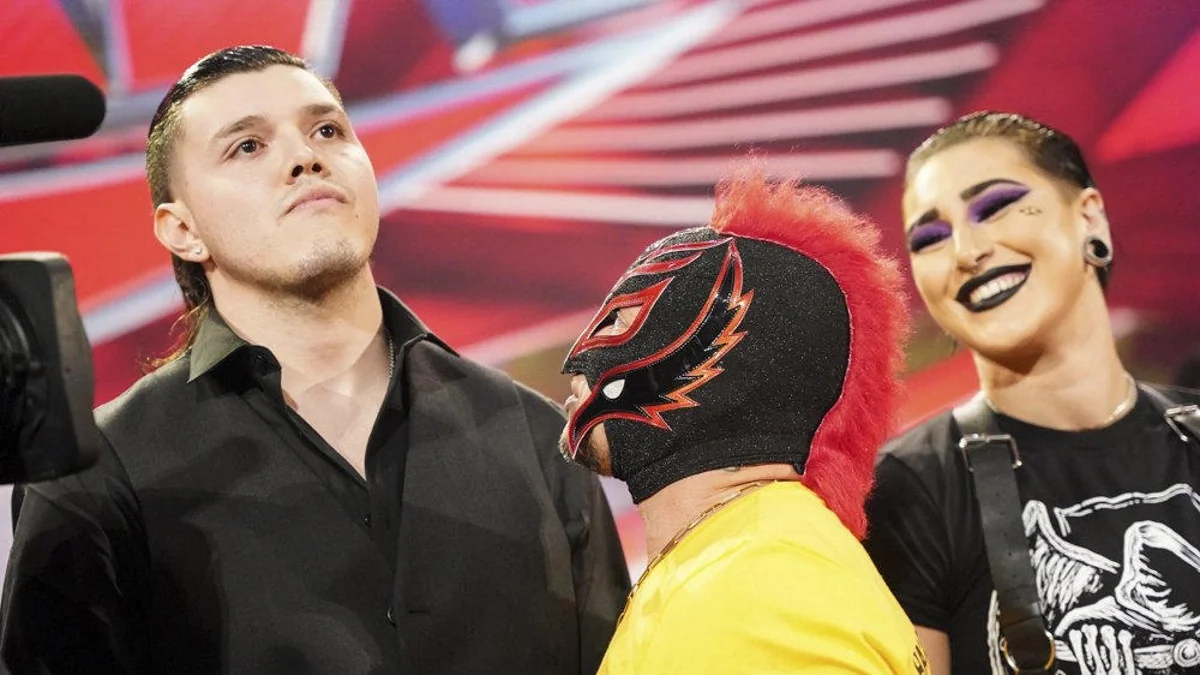 Dominik had been persistent in his efforts to provoke his father into a fight. During the March 24th edition of WWE SmackDown, Dominik insulted his own mother and sister, which ultimately proved to be the breaking point for Rey. It was at that moment that he finally accepted Dominik's challenge to face him at The Show of Shows.
Let us know your thoughts in the comment section below.