Canelo Alvarez has been on a roll lately, winning his fight against John Ryder and becoming the undisputed middleweight champion. But he's not content with just that. In a post-match interview, he called out Dmitry Bivol for a rematch, saying he wants the same rules and terms. But Bivol has his own terms, and he's not willing to budge.
The first fight between Canelo and Bivol was a year ago, and Bivol won. Canelo claims that his injury caused him to struggle in his past four fights and that he is now prepared for a rematch. But Bivol has beaten him in the 175 lbs category, and now that he's taking a risk to 168 lbs, he wants the fight to happen in a different weight class.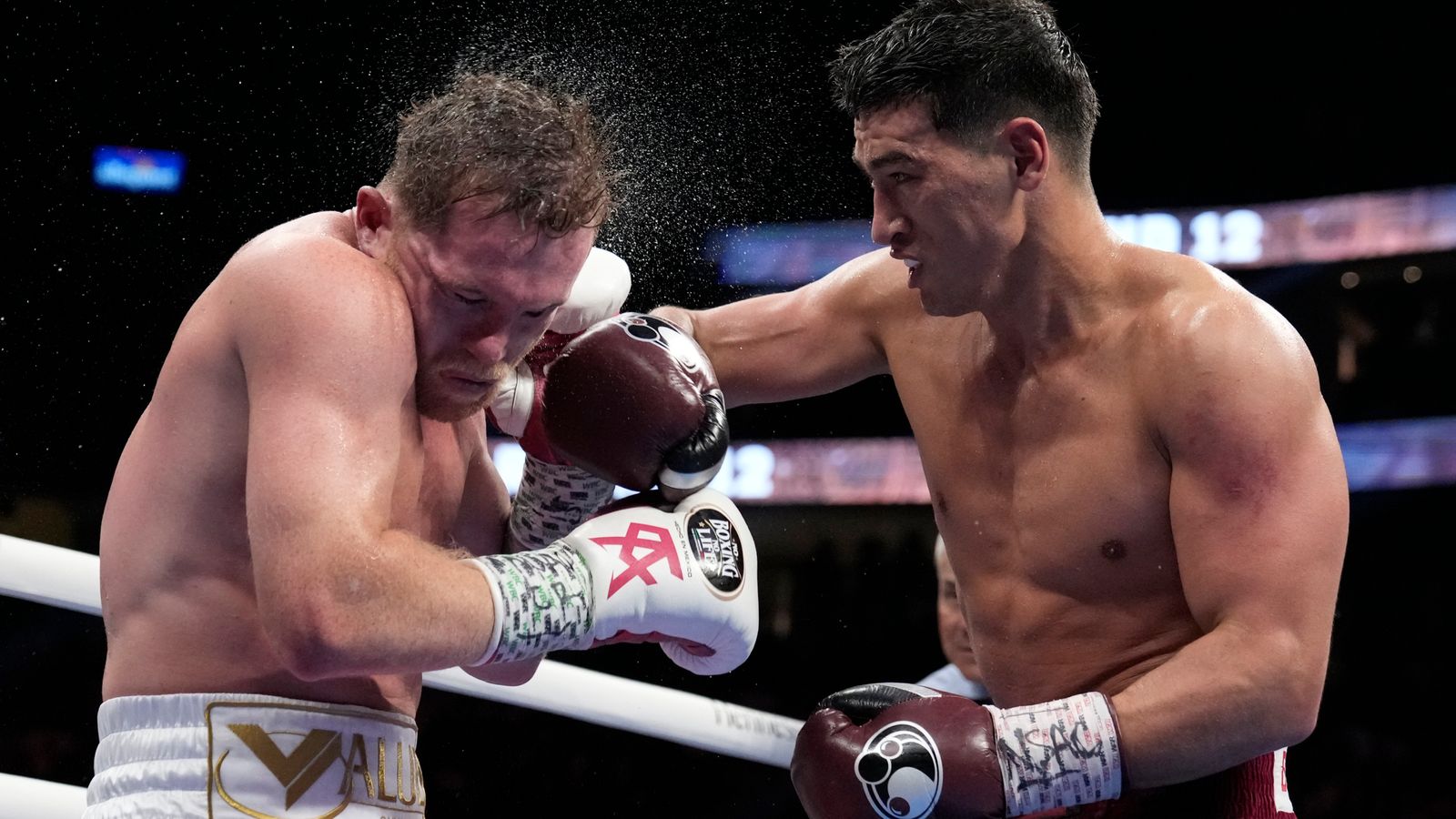 The Rematch Fans Are Begging For: Will Canelo Alvarez and Dmitry Bivol Face Off Again?
This begs the question: will the rematch happen? Only time will tell. Canelo is open to other alternatives if the fight with Bivol doesn't happen, stating that he is able to fight everybody. One thing is for certain. Both the stalwart competitors are prepared to take chances in order to establish and more likely raise their value in the ring.
Canelo and Bivol both want the rematch. They just want it on different terms 👀 #CaneloRyder

(h/t @mikecoppinger) pic.twitter.com/qNbpvZlDu1

— ESPN Ringside (@ESPNRingside) May 7, 2023
Canelo's win over Ryder was historic, and he received a grand welcome from 50,000 spectators at the Estadio Akron stadium in Guadalajara, Mexico. Ryder did indeed put up a good fight. However, sadly it wasn't enough to secure him what could have been a well-fought victory. Bivol, on the other hand, wants to try a new category and believes that a rematch with Canelo in the former category is unnecessary. He doubts the need for a rematch in the same weight division after defeating Canelo in that division previously.
When Will Two Worlds Collide? The Uncertain Fate of the Alvarez and Dmitry Bivol Rematch
As combat sports enthusiasts eagerly await news of the rematch, one can only hope that it happens on terms that satisfy both fighters. To put it in perspective, the rematch between Canelo Alvarez and Dmitry Bivol remains uncertain, with both fighters having different terms in mind. But as the old adage goes, anything is possible only if you put your mind to it. We can only hope that these two ring giants can reach a compromise and give us the battle we've all been waiting for.