After winning the World Cup, Lionel Messi has a new tattoo. It is a special commemoration of the World Cup victory with a special meaning.
Lionel Messi and Argentina completed their conquest of the Qatar World Cup on December 18, 2022. In a final meant for the ages, Argentina went head to head with previous World Cup winners France. Messi scored twice and Kylian Mbappe scored a sensational hat trick to end the gamer at 3-3. And then thanks to Emi Martinez's heroics and mind games, they won on penalties. It was the first World Cup for the South American nation since Diego Maradona led them to the trophy in Mexico in 1986.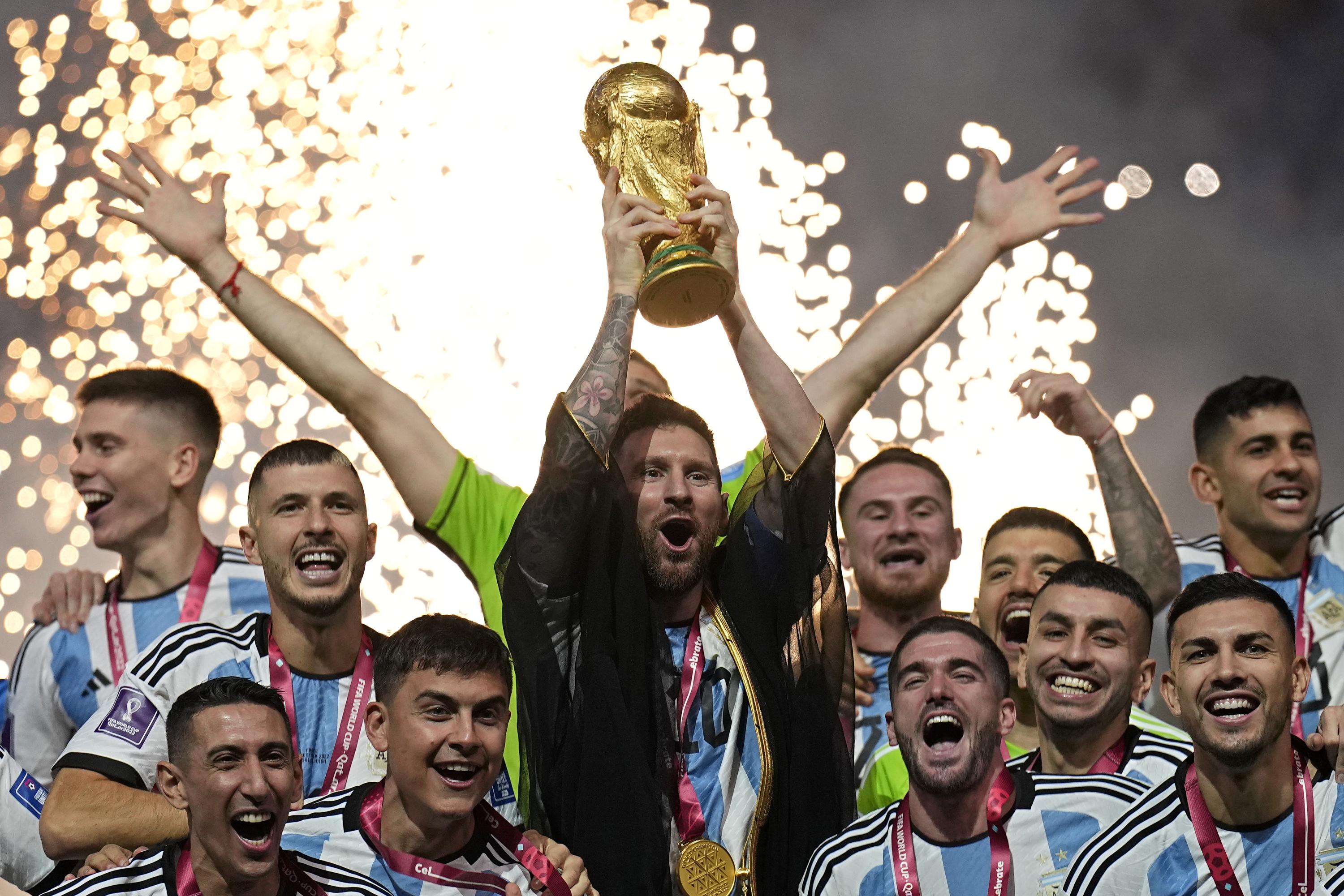 What did Lionel Messi get the new tattoo for?
Messi decorated his left leg with the 'Five of Cups' card of the Spanish set of cards. It is a symbol of the success he has sought with the Argentina national team for many years, which began with the triumph of the 2021 Copa America in Brazil. The significance is especially significant since Messi wore this number on his shirts during the start of his career, and he has said on numerous occasions just how significant it is to him.
Messi revealed in an interview with TyC Sports that this number also relates to the number of individuals in his family, which includes his parents, sister, and brother. Although the No.5 is for the defensive midfielder on the pitch, it means a lot to Messi, which is why he chose this little and subtle tattoo.
The documentary film 'Sean Eternos: Campeones de America' shows how the players began guessing cards and how Messi predicted this number. Several of them wanted to get it tattooed because they saw it as a foreshadowing of their victory.
Apart from Messi, the other players that took part in this game were Giovani Lo Celso, Nicolas Otamendi, Alejandro 'Papu' Gomez, Angel Di Maria, and Sergio Aguero. They were all certain that they would win, so after defeating Brazil in Copa America, they proceeded to have their individual cards tattooed.
Messi shows off World Cup to Argentina fans
Argentina lifted the World Cup trophy in front of 80,000 fans at the Estadio Monumental ahead of the game against Panama. It was their first game since winning the World Cup. The organizers put on a complete show for the players, with supporters joining in on cries of 'Thank You, Leo.'
Lionel Messi in tears 😢

What a moment as Argentina welcomes back its World Cup winners. pic.twitter.com/Pn9lHAw7uV

— Football on TNT Sports (@footballontnt) March 23, 2023
Argentina won the game 2-0 with a goal from Thiago Almada and a brilliant freekick from Lionel Messi himself. Argentina next face Curaçao on March 28 for a second friendly before club games resume.