The Prediction for 2020-21 Premier League Season- Who Will Be the Champion?
Football is one of the greatest dramas on earth. This is the stage and theatre of sports fans. Some people were born into it, others were adopted. But they are all connected. The agony, heartbreak, and tension are part of it. But that one fraction of moment, when everything happens just as you wanted, words cannot describe the feeling.
The 2020-21 Premier League started a couple of months ago. However, the matches are instructed to be held in the audience free stadium because of the COVID-19.
But, football is an unstoppable sport, even in post-lockdown time. The uncertainties made the process of prediction even harder than usual. However, we tried to predict the outcome of the 2020-21 Premier League. So, let's dive in.
10. Aston Villa
Aston Villa is currently in the 10th position in the Premier League table. They played 10 matches and scored 29 points against other Premier League teams and sadly, they won only 9 matches. With 2 draws and 7 losses, they scored a total of 33 goals along with 21 GA and 12 goal difference. Their last 5 matches weren't good as they won only one match as well as one tie and three losses. However, Villa still has 20 remaining games but it's highly unlikely they could even advance in the top 5 of the League table.
Villa is going to face Southampton in their next match and if they manage to win, they might climb at the 8th position. But, it highly depends on the statistics of Arsenal and Chelsea.
9. Arsenal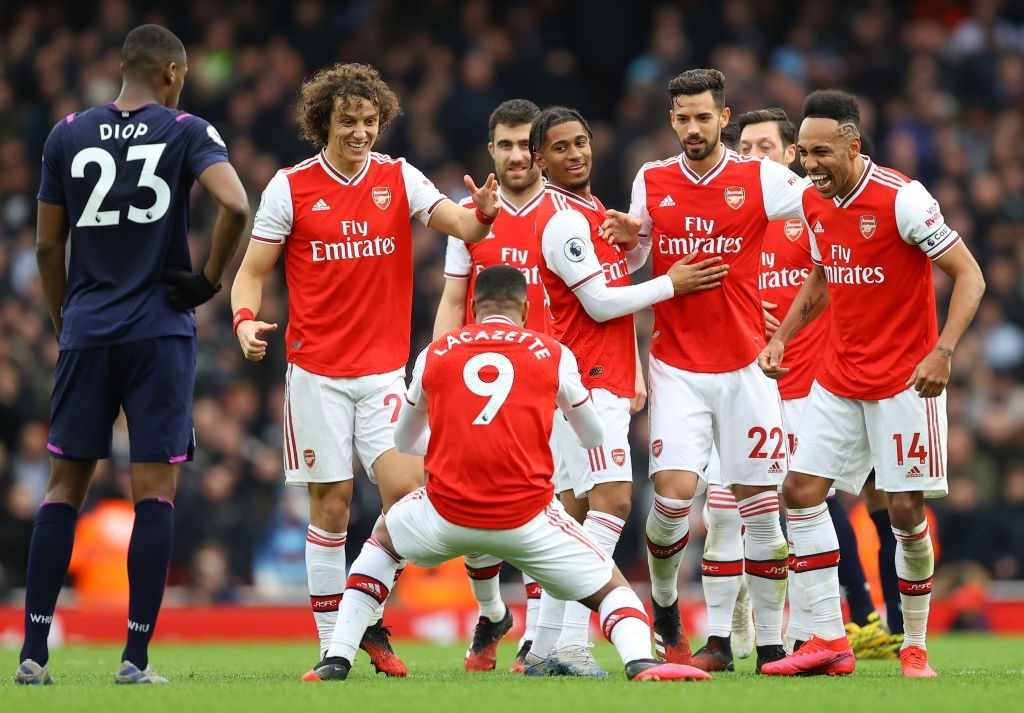 Arsenal is currently sitting in the 8th position. They played 20 matches and secured 30 points. Despite their strong attacks and ball possession, Arsenal is failing to deliver expected results. They have won a total of 9 matches, the same as Aston Villa. They also scored 3 ties and lost 8 matches. Additionally, they scored 26 goals and conceded 20 goals. However, their goal difference of 6 is the only thing that places them on top of Aston Villa. During the last 5 matches, Arsenal won 4 of them and tied only one.
In their upcoming match, Arsenal will face the 2nd team in the points table, Manchester United. Undoubtedly, it will become a jaw-dropping match as both are strong teams. With proper formation and dedication, Arsenal might rise again.
8. Chelsea
The 2017 Premier League winner Chelsea is in the 8th position. It's a shocking fact, but this year Chelsea is not in the top 5 positions in the points table. Chelsea played 20 matches where they obtained 30 points, the same as Arsenal. They successfully won 8 matches along with 6 draws and 6 losses. However, the defense of Chelsea isn't giving their best performance; otherwise, they could've reached among top 3 positions. Chelsea has scored 33 goals and conceded 23 goals. Just because of the goal difference (10), Chelsea is on top of Arsenal despite securing the same points. Unfortunately, Chelsea disappointed their fans for the last 5 games where they lost 2 matches, tied 2 matches and won only one match. Don't forget that Arsenal is the first-ever club in Premier League history to complete an entire season without a single defeat (200-2004).
Don't assume that Chelsea cannot climb the ladder. They still have 18 games remaining and they are going to face Burnley next. If Chelsea doesn't perform extremely badly, they can win the game but winning the Premier League Trophy? You should not set your expectations high!
7. Everton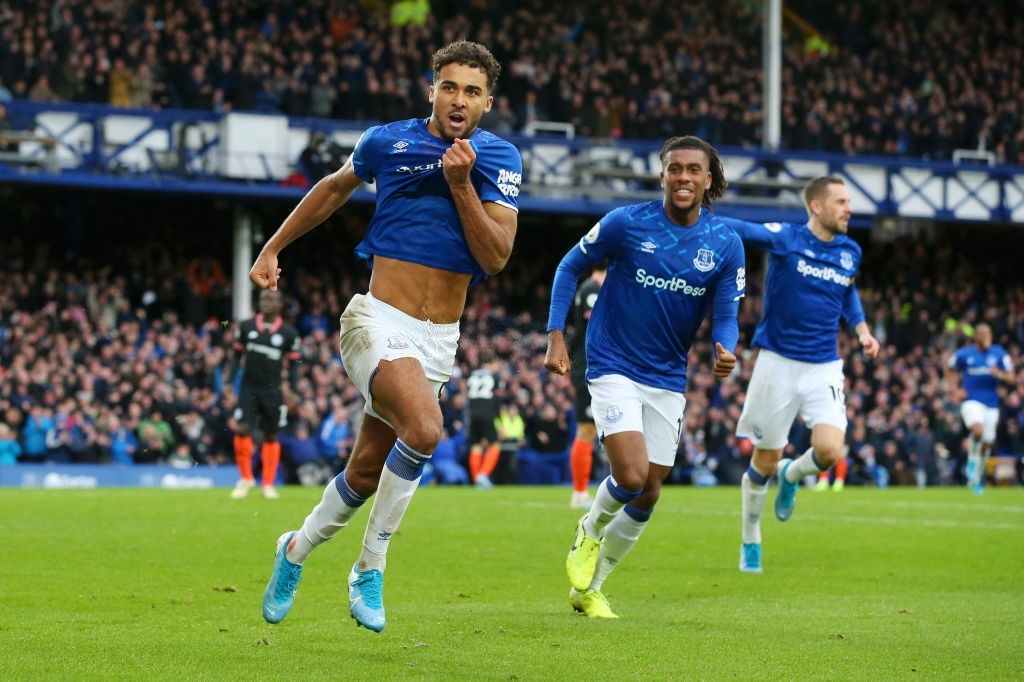 Everton is considered as one of the famous Premier League underdog teams. With players like James Rodriguez and Lucas Digne, Everton has the capability to dominate the playground. Currently, in the 7th position, Everton has played 18 matches where they scored 33 points, just a difference of 3 points from Chelsea. They won 10 matches as well as 3 draws and 5 losses. If Everton focuses on their midfield, defense, and formation, they might provide better performance than previous matches. Everton has scored 29 goals and conceded 22 goals with a goal difference of 7. They also played beautifully in the past 5 matches where they lost one, tied one and won 3 matches.
The next opponent of Everton is Newcastle, which isn't a very strong team. If Everton manages to win this match, they will surely gain confidence that might help them to dominate again.
6. Tottenham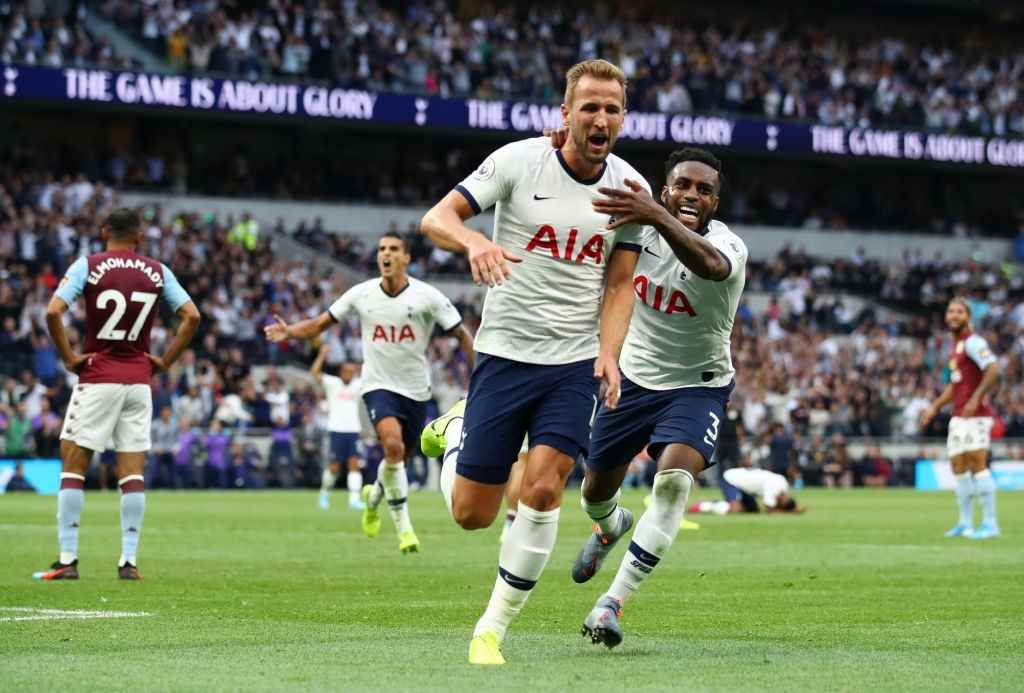 The winning against Wycombe placed Tottenham in the 6th position with 33 points, the same as Everton. If Tottenham failed to win that particular match, then they would've placed under Everton. They won 9 games, tied 6 games, and lost 3 games out of a total of 18 games. The injury blow to Sergio Reguilon is very much bad news for the Tottenham fans as he is the backbone of the team. Tottenham has scored 33 goals and conceded 17 goals with a massive goal difference of 16. They provided a mediocre performance for the last 5 matches where they tied 2 matches, lost one match, and won 2 matches.
Their upcoming match will be against Liverpool, which will be a legendary match. With 20 remaining matches, don't be surprised if you see Tottenham climbing to the top.
5. Liverpool
Last year English Premier League Champion (2019) Liverpool is currently in the 5th position in the points table. From Mohamed Salah as a forwarded to Thiago Alcantara as a midfielder, Liverpool does have some extraordinary players. Liverpool has played 19 matches out of 38, securing 34 points, which is just 1 point difference from Tottenham. They won 9 matches, tied 7 matches, and also lost 3 matches. Liverpool has 37 goals, 22 conceded goals, and enjoys a goal difference of 15. However, Liverpool could have gained the 4th position only if they performed brilliantly in their previous 5 matches.
Liverpool will be facing Tottenham in their very next match. Despite the difficulty of Premier League Predictions 2021, Liverpool can find their way to the Premier League trophy as they are the defending champion. But, it will take a lot of hard work and concentration. To be honest, fans still did not witness the legendary performance from Liverpool like last year.
4. West Ham
When you think of an underdog team, then West Ham should come first in your mind. The team that barely ranks within the top 10 in Premier League is now holding the 4th position. Not only are they showing true compassion and sportsmanship, but also a sign of courage and confidence. They have already won 10 matches with 5 draws and 5 losses. West Ham also has 1 point lead from Liverpool. Additionally, they scored 30 goals, 24 conceded goals, and 6 goal differences, which is impressive. They also performed brilliantly in their previous 5 matches, where they tied one match and won the others.
West Ham will be competing against Liverpool in their next match. It's too early to predict anything, but if West Ham continues to play like that, they will be unstoppable in this current Premier League.
3. Leicester City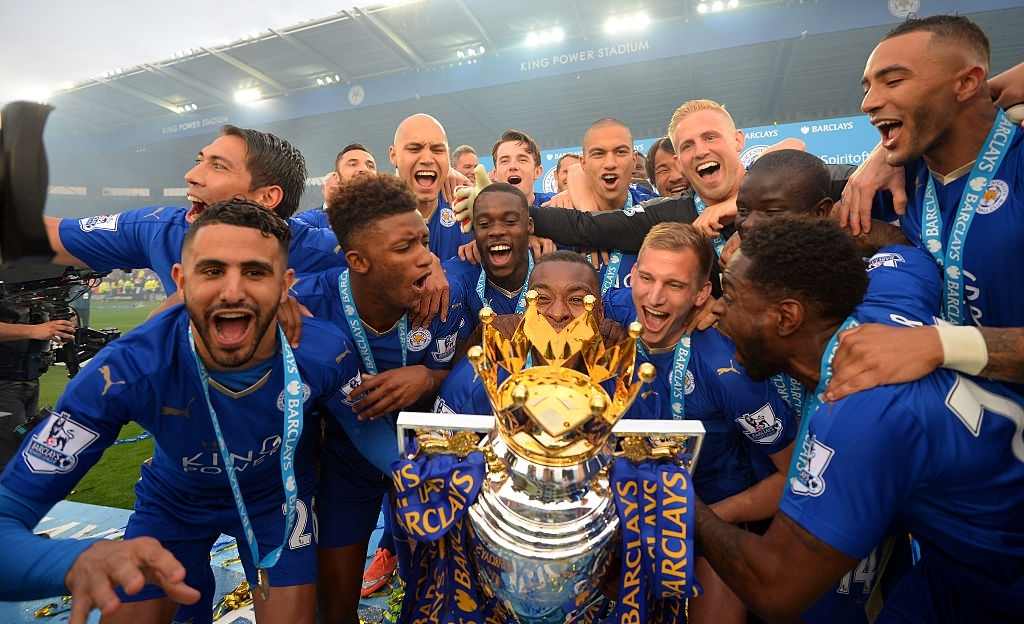 Another one-time Premier League winner is Leicester City. And when you think about this club, two names name should pop in your mind – Kasper Schmeichel, son of Peter Schmeichel and Jamie Vardy, the goal machine. From extraordinary goalkeeper to the midfielder, Leicester City has everything to dominate the playground. They played a total of 20 matches out of 38, where they have already secured 39 points. During this whole tournament, they have already won 12 matches along with 3 ties and 5 losses.
They are now 1 point behind Manchester United. Leicester City has scored 36 goals and conceded 22 goals. The goal difference is 14. For the last 5 matches, they won 3 matches and tied 2 matches.
Leicester City will be playing next against Leeds United, where we can already guess the result. Without a doubt, the top 3 teams will compete heavily against each other to conquer the throne. As there's a long way to the trophy, Leicester City has all the abilities to win it.
2. Manchester United
The second team in the points table is none other than Manchester United. It's pretty obvious to see them on top as they are 13 times Premier League Champions. Manchester United never ceases to amaze fans with their absolute performance. David de Gea as the goalkeeper, Paul Pogba as a midfielder, and Edinson Cavani as forwarder are more than enough to dominate. Manchester United has played 20 matches where they secured 40 points. With 12 winnings, 4 draws, and 4 losses, Manchester United is unsurprisingly one of the best teams in the Premier League. They have also performed magnificently throughout their 5 previous matches, where they lost one, tied one, and won 3 matches. Additionally, they scored 37 goals and conceded 27 goals, which makes a goal difference of 10.
Manchester United will be facing Arsenal in their next match. However, it's not possible to tell if they will win the Premier League trophy or not, but they have a greater chance than the other teams, except one.
1. Manchester City
The 4 times Premier League winner team Manchester City is currently holding 1st position in the points table. You can't shortlist the players from Manchester City, as most of them don't need an introduction. Kevin De Bruyne, Sergio Aguero, Ruben Dias, Gabriel Jesus, Eric Garcia shaped the team to a whole new level. Most importantly, Manchester City has played 1 less match than Manchester United, which will prove very much beneficial for them. They have also scored 41 points with 12 wins, 5 draws, and only 2 losses. They have also scored 36 goals and conceded 13 goals, which makes 23 goal differences. As of 5 previous matches, Manchester City won all of them. Till now, it is the only team in Premier League to have the highest goal difference as well as 5 consecutive match winnings.
Manchester City will be facing Sheffield United in their next match. If they continue to play like this, they will have the highest chance of winning the Premier League trophy, even higher than Manchester United.
These are the predictions of the 2020-21 Premier League. Remember that there's no guarantee if the prediction will become real or not. So, instead of giving up on your favorite team, it's your duty to cheer and motivate them.