Dana White, the President of the UFC, is well-known for his involvement in Dana White's Contender Series, which has produced noteworthy fighters such as Sean O'Malley and Maycee Barber. White is a prominent figure in the combat sports industry, but few people are aware of the challenges he overcame in secret. He recently shared an astonishing, life-changing insight in an eye-opening revelation.
In a frank interview, Dana White revealed the startling fact that he had once been informed by doctors that his illness was irreparable. Despite his enormous fortune and resources, the well-known businessman confronted a problem that seemed insurmountable. The revelation illuminates the frequently hidden challenges of successful people while demonstrating the tenacity and fortitude needed to beat apparently insurmountable obstacles.
Dana White's drastic body transformation
UFC boss Dana White has undergone an astonishing and dramatic physique makeover that has astounded everyone. Just over a year ago, White received a sobering medical diagnosis from Gary Brecka, a human biologist and mortality expert, who disclosed that he had a life expectancy of just more than 10 years. White adopted a severe health regimen that included adhering to a strict ketogenic diet and a structured exercise programme, because he was determined to make a change.
Without a doubt, what happened after following the diet and the exercise programme is amazing. White achieved a sculpted six-pack, a leaner, meaner physique, and an astonishing 16 kg weight loss. He committed himself to maintaining his physical fitness, working hard at the gym and scrupulously according to Brecka's instructions.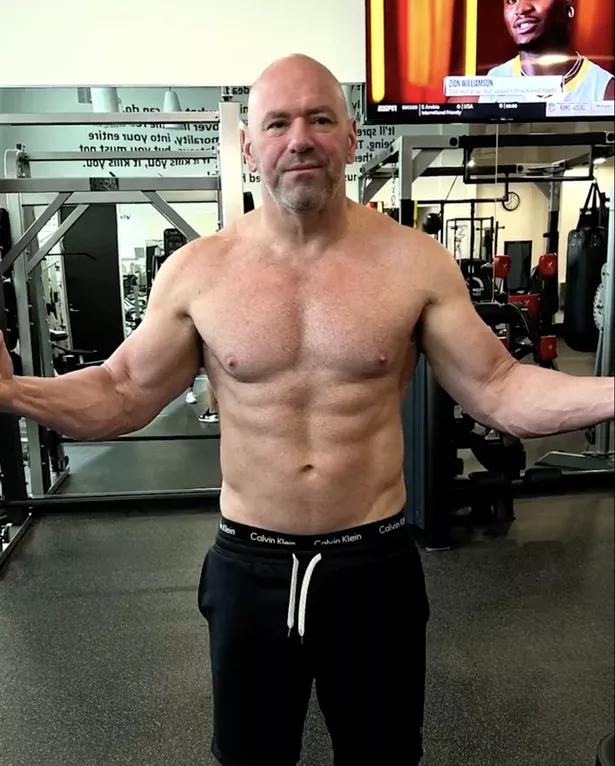 The President's metamorphosis has had a profound effect on his total well-being in addition to improving his outward appearance. Sleep apnea, leg discomfort, and various other health conditions were gone, and he reported feeling as healthy and energised as he had in his forties. White's devotion to improving his health and way of life has exceeded expectations, and he now serves as an inspiration for the positive effects that commitment and willpower can have on a person's life.
According to The Sun, White told Men's Health: "I got to a point where I knew I wasn't healthy, and I knew I wasn't OK but I started to think that this is what 50 feels like.
"Then I got introduced to Gary Brecka and I realise that's all bull****. No, that isn't what 50 feels like.
"I've been consistent, solid, hardcore for a little over a year now. It changed my life. I used to have really bad sleep apnea and I used to snore – I have neither of those now.
"It's completely changed my life."
As a man who surrounded himself with great athletes, White's transformation serves as a poignant reminder that health should always be a priority, regardless of success or riches.
How much is Dana White's net worth as of 2023?
After founding Dana White Enterprises in 1992, the 53 years old began his successful career by taking on the management of fighters like Chuck Liddell and Tito Ortiz. When he learned that the parent corporation of the UFC was having financial difficulties, his life underwent a significant upheaval. White and the Fertitta brothers made the risky decision to buy the UFC for $2 million in 2001, with the help of White's childhood buddy Lorenzo Fertitta. The 53 years old was then named the organization's president.
The American's projected net worth is $500 million as of 2023, and under his direction, the UFC has developed into a multi-billion dollar worldwide MMA juggernaut.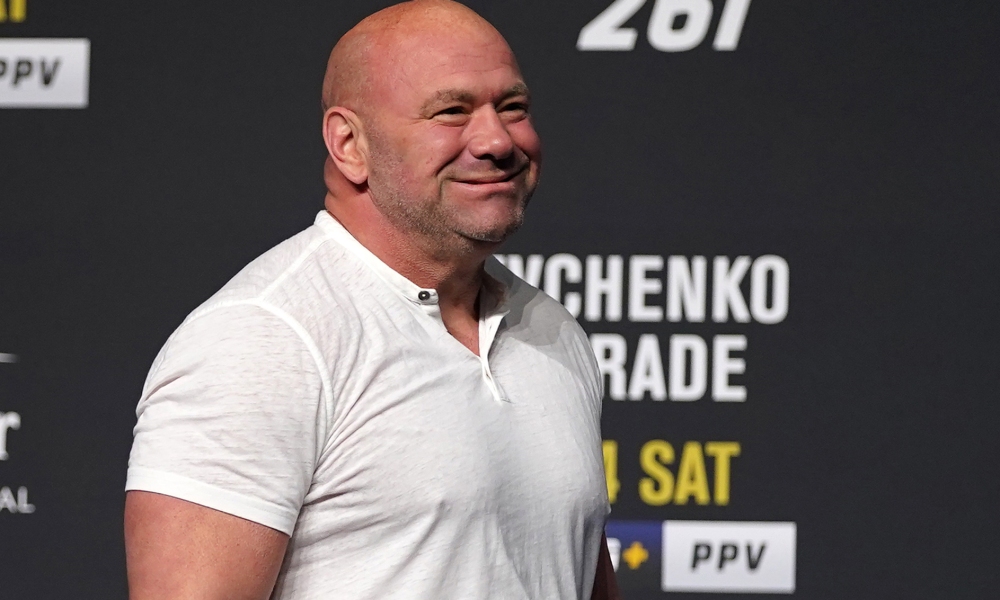 Over time, White's vision and financial savvy made the UFC a worldwide sensation that attracted huge audiences and lucrative deals. Notably, White kept a 9% ownership stake when the UFC was sold to William Morris Endeavor (WME) for $4 billion in 2016, earning him about $360 million from the deal.
What are your views on Dana White's transition? Share in the comment section below.