The debate regarding the greatness of Cristiano Ronaldo and Lionel Messi is never ending. When these two greats lock horns, the world divides into two. They are pitched close to each other, yet some factors differentiate them.  While Messi is better than ronaldo in some cases, there are a handful of reasons why Ronaldo is better than Messi.
8 Reasons Why Ronaldo Is Better Than Messi
#1. He is more determined
The key to success is embedded not only with talent and hard work. Grit and determination plays a pivotal role in shaping the road to success. Simply put, the basic difference between these two players lies in their mentality. While Messi is a genius in field, he lacks the fighter spirit. While Messi is a talent inborn, Ronaldo is the beast unleashed.
His determination to keep healthy and physically fit has driven Sports Scientists insane. The medical tests after his transfer to Juventus brought forth an amazing information. Ronaldo who was 33 at that time, possessed the physical age of a 20 year old. Determined to be the best, he never compromised on his training and diets.
Time and again he has pitched himself to situation and has come out of it victorious. Whenever his team needed him, he stood up and contributed immensely. Therefore his determination is one of the 8 Reasons why Ronaldo is better than Messi .
#2. He has a better goal-scoring tally
Whenever you need a man for the knockout  stages of the tournament, Ronaldo is the man to go. He has delivered on numerous instances where his team needed him to overcome a gargantuan obstacle. Be it for the club or country, Ronaldo has been prolific when it comes to scoring at the crucial moments.
The hat-trick against VFL Wolfsburg in 2016, turned the tables of the fixture. Real Madrid was trailing by 2 goals and the hat-trick sneaked them out into the next round. Similar to this was the hat-trick against Atletico Madrid. His hat-trick against Spain in the 2018 World Cup is an absolute treat. Most remarkably his goal from the bicycle kick which came against Juventus was heavily applauded by the Juventus fans themselves.
Internationally he has scored around 99 goals and Messi is tasting the dirt a long way down the road. This edges him ahead of his contemporary rival and is one of the 8 Reasons why Ronaldo is better than Messi.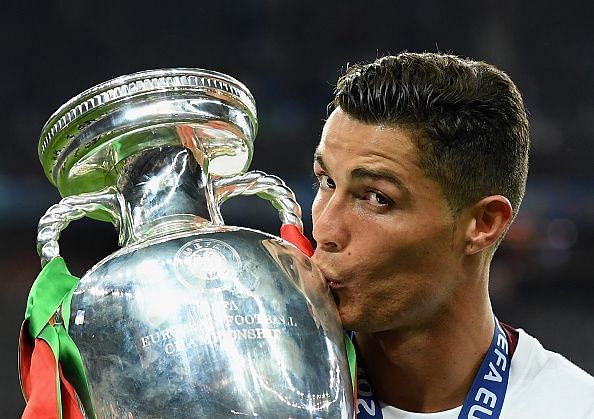 #3. More international success
In the international level, Messi is way behind Ronaldo. Be it tally of goals, to contribution to the team or winning the silverware for the nation. Every aspect is lead by Ronaldo. With almost a century of goals Ronaldo is 10 short of becoming the highest international goalscorer of all time.
However Messi is heavily unsuccessful with his nation. Blowing the chances of winning the COPA twice, he announced retirement. This escapist attitude is what lacks in Ronaldo. A ruthless foul from Payet saw him getting sidelined for the match in the finals of Euro 2016. Absent from the line of action, he stayed by the sideline encouraging the team. The  Euro Cup of 2016, and the Nation's League of 2018 are his national achievements. Messi is yet to open account, given how time is slipping out of hands, it is unlikely he will be able to do so.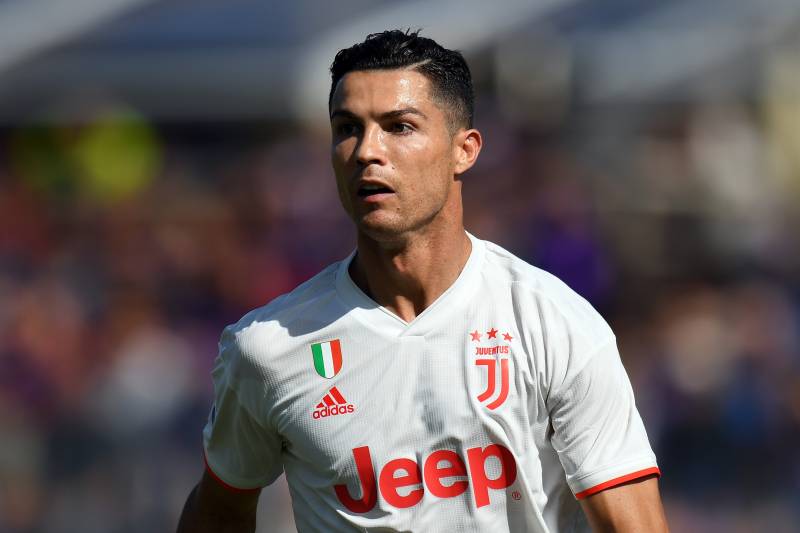 #4. Playing in Different Leagues 
Ronaldo calls for challenges, while Messi runs away from it. Messi's loyalty towards Barcelona is commendable, however it is indicative of the fact that he is not looking for new opportunities. The journey of Ronaldo from Sporting CP, to Manchester United, to Real Madrid and now Juventus has been studded with challenges and new obstacles. While for Messi it is the same old thing over and over again. '
If coming out of the comfort zone and excelling is an art, then Ronaldo is the artist. While Messi is the escapist who avoids venture into roads untraveled.
#5. Ronaldo is A More Complete Player
Undoubtedly Messi is skillful. However when we combine athleticism, strength, durability along with skill set, Ronaldo sails ahead of him. Being complete player is one fundamental principal in  modern day football. Just possessing skills won't fetch adequate results. In order to be the best one needs to be complete.
Ronaldo's most prolific attribute is able to put both of his legs to work equally efficiently. Banging screamers across the field, to subtly chipping it over the defense Ronaldo has done it all. Not to forget his areal abilities. His spot jump exceeds that of an NBA player. All these factors pile up and sails Ronaldo way ahead of Messi and hence one of the 8 Reasons why Ronaldo is better than Messi.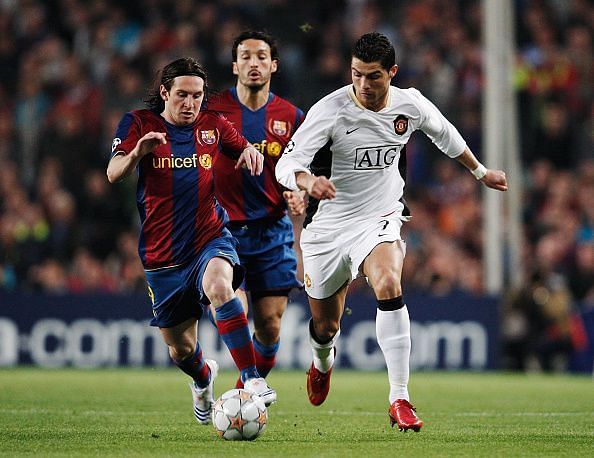 #6. Ronaldo Is Already Building a Legacy
Over the years Ronaldo has built a legacy far more supreme than that of Messi. Globally both the players are equally loved. However the philanthropic activities of Ronaldo edges him slightly ahead of his rival.
Their contribution to the football world is immense. Outside the football world, these two have engaged in activities for the betterment of the world. Contributing immensely to relief funds, children's development fund and development funds.
Apart from it, Ronaldo regularly donates blood and supports the cause of blood donation. Therefore this is one of the 8 Reasons why Ronaldo is better than Messi.
#7. Big-Game Performance
If you are still finding it hard to accept that Ronaldo is better than Messi, then this should do it. Ronaldo currently holds the record for the most Champions League final wins (5) and also the record for scoring in the most Champions League finals (3). From 2011/12 he has scored an average of 10 goals every season in the UEFA Champions League.
Even in Portugal, he always scores his goals during crucial moments – like the time he equalized twice to make sure Portugal progress through the knockout stage during the 2016 Euros, the penalty shootout win against Poland, and the goal and assists in the semi-final against Wales.
While Messi is talisman and has awed us with his performance. However the contribution of Ronaldo in decisive matches puts him well ahead. No wonder Juventus were convinced of his abilities and signed him even when he was 33.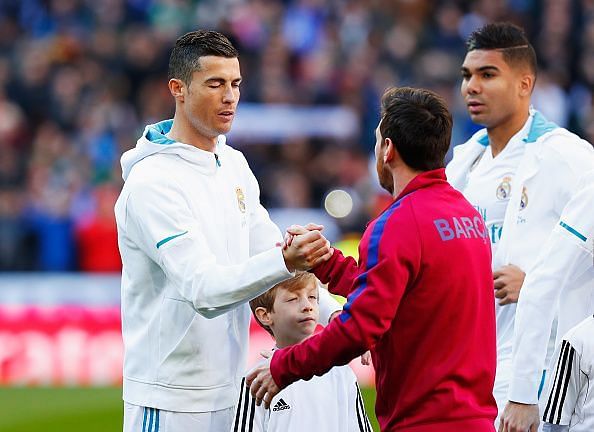 #8. Performance Under Pressure
It is a well-known fact that Ronaldo is a player who knows how to absorb pressure and perform to the best of his ability. Messi on the other hand crumbles to the rising pressure around him. Expectations are lot from these two. While Ronaldo delivers them with ease, Messi struggles to do so.
Most significant instance is when Messi announced retirement after being defeated in the finals of the Copa America. This was indeed a display of weak establishment of character. It was expected of him to hold a strong command as he is one of the greatest of all times.
Ronaldo on the other hand is a true leader and loves working under pressure. He believes that being under constant pressure helps him bring out the best in him.
Therefore this is one of 8 Reasons why Ronaldo is better than Messi.
Read More- 10 Greatest Footballers Who Never Played In The Premier League