A rare and equally shameful incident happened in a match, where Ahmad Al Darmaki put a fighter in a choke hold but did not release, even after the opponent submitted. On the UAE Warriors 12 show that happened on Friday, the Emirati fighter did not relent after his opponent submitted.
As if this was not criminal enough, he proceeded to lay hands on the referee officiating the match when he tried to intervene. Such an incident is utterly shameful and strictest actions should be taken against this individual.
Al Darmaki was disqualified from the match, declaring his opponent the winner by DQ.
A part of the 10 matches happening on Warriors 12, Al Darmaki faced Bogdan Kirilenko in a match where he had almost won .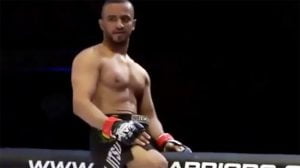 Ahmad Al Darmaki locked in the rear naked choke hold on Kirilenko in the very first round and his opponent was tapping out. The Emirati, however, was not ready to let go that easily and kept the hold locked in.
This is when the reference of the match, Marc Goddard came in to break the two apart. Darmaki took his inhumane actions a step further by laying hands on Goddard, a former heavyweight of UFC.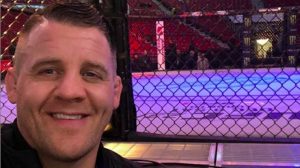 When the British referee tried to break the two apart, Darmaki pushed the official, twice. If that was not damage enough, he placed his forearm on the chest and neck Goddard.
Laying hands on the referee is completely unacceptable and in this case, it was the ex-heavyweight fighter who had a record of 7-6-1 in the octagon.
Ariel Helwani, the reporter for ESPN criticized the Emirati man's behavior saying he, "holds onto the choke way too long and then gets physical with the ref. Unacceptable behavior. Should be DQ'd, suspended, and fined."
He lauded the actions of Goddard, a man significantly larger than the Emirati, for putting Darmaki in his place. Ahmed Al Darmaki was disqualified for his prolonged choke hold and breaking rules.
Dana White, the president of UFC has stated in a press conference that any fighter laying hands on a referee or a judge shall be fired immediately. The UAE Warriors 12 is not a part of UFC, which is why Darmaki is lucky he has just been suspended and not fired.
White quoted, "If you work for me and you approach a judge or a referee or any type of official, I will fire you,". This incident shall make every fighter realize that they need to stay within limits while fighting for a company.