Barcelona versus Real Madrid: Why stats and form don't matter in El Clasico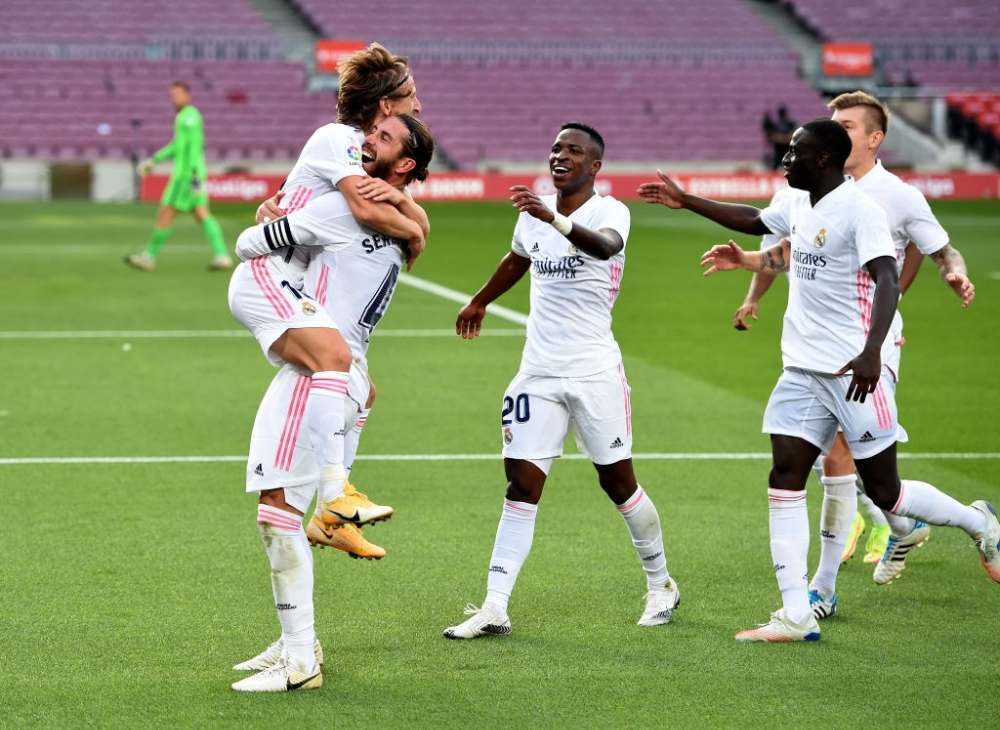 The highly anticipated Barcelona versus Real Madrid clash, otherwise known as the El Clasico, has been played for the first time this season and it has left fans of both clubs in contrasting states of emotion.
The two sides came out with the zeal to claim all the three points from the Liga clash but it was Los Blancos who eventually earned the bragging rights courtesy of a 3-1 victory away from home.
Zinedine Zidane's men wasted no time in making a solid statement when they drew first blood in the fifth minute via a Federico Valverde effort but Ansu Fati proved just why he is considered a jewel by the Barca faithful by restoring parity just three minutes later becoming the youngest goalscorer in El Clasico history.
Ansu Fati is now the youngest goalscorer in:

✅ Spain's history
✅ El Clasico history
✅ Barcelona's La Liga history
✅ Champions League history

#UCL #ChampionsLeague #ESPNCaribbean pic.twitter.com/V9uztzi0hi

— ESPN Caribbean (@ESPN_Caribbean) October 24, 2020
Sergio Ramos scored from the spot following a controversial penalty call in the second half while Luka Modric came on from the bench to add a third and sealed the victory. From this tense game that gave a very little spark, there are many subjects that beg for discussion.
Barcelona versus Real Madrid: The stats and form have very little bearing
Considering the form and statistics of both sides in their last two games, many would have expected Barcelona to come out on top from this game. The Blaugrana narrowly lost to Getafe by a single goal but bounced back in the Champions League where they defeated Ferencvaros by a whopping 5-1 scoreline. The five goals they scored ended up being the highest managed by any side in the opening fixtures of the tournament.
Real Madrid, on the other hand, lost both of their last two games which included a 1-0 loss to Cadiz in La Liga and a 3-2 defeat to Shakhtar Donetsk in the Champions League.  After failing to impress in those matches, Los Blancos came back to prove to us that grit, not form, is what makes the difference in big games such as the El Clasico.
Both sides have some important work to do
Another thing that is glaring in the Barcelona versus Real Madrid face-off is the fact that the two teams were far from perfect. The Catalans put up an average show in other areas but their poor level of defending was alarming. Los Blaugrana failed to keep up with one another at the back. Their defensive line was far from organized. They committed several errors and were made to pay for them.
On the other hand, Zinedine Zidane's men could be happy they snatched the victory but the fact that their three goals came from a defender and two midfielders attracts questions about their attacking unit. Karim Benzema was particularly dull throughout the encounter while Vinicius Junior and Marco Asensio couldn't produce any spark upfront.
It remains to be seen how Ronald Koeman and Zinedine Zidane will address these issues of concern in their respective teams. The season is still far from over. January represents a good time to sign a few players and boost the level of performance of their sides. Let's wait and see who will take it. For now, Los Blancos, enjoy your bragging rights!