Bill Russell: cause of death, wife, children, daughter, net worth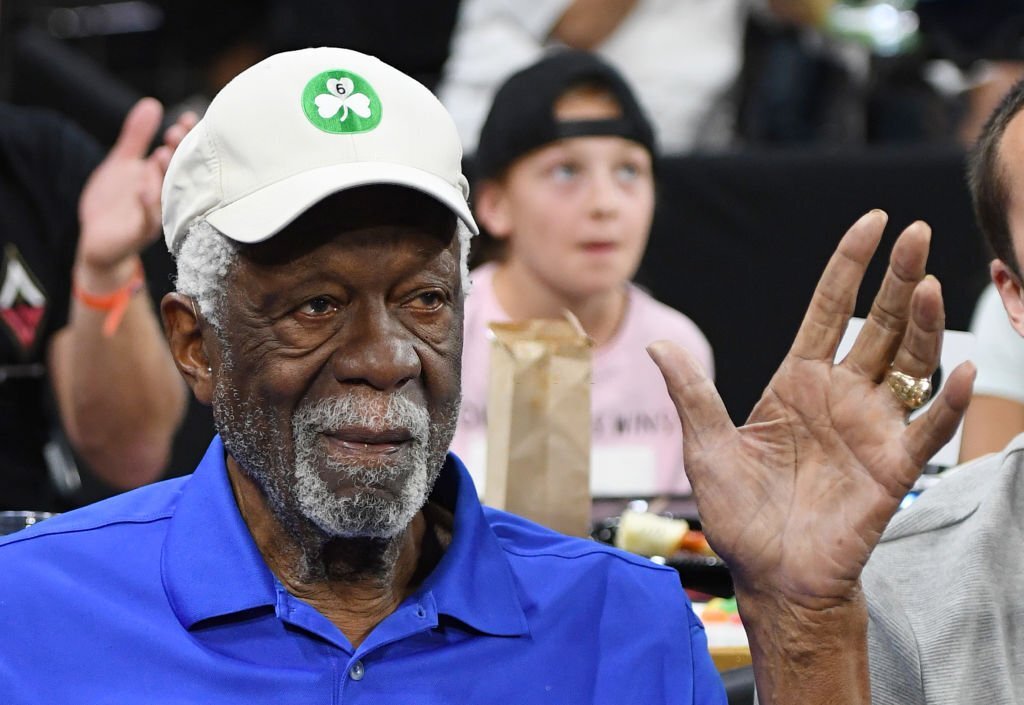 The 11-time NBA champion with the Boston Celtics and the first Black head coach in the league Bill Russell passed away at the age of 88 on Sunday. In addition to his career accomplishments, Russell was a prominent human rights activist in sports. Bill marched with Martin Luther King Jr. when he delivered his "I Have a Dream" speech in 1963. He also stood with legendary boxer Muhammad Ali against being called up for military duty.
"It is with a very heavy heart we would like to pass along to all of Bill's friends, fans, & followers," the statement was published by his family members on his behalf. "Bill Russell, the most prolific winner in American sports history, passed away peacefully today at age 88, with his wife, Jeannine, by his side. Arrangements for his memorial service will be announced soon."
— NBA (@NBA) July 31, 2022
What is the cause of Bill Russell's death?
Bill Russell was physically sound and never had any major illnesses. However, in 2018, he was rushed to a hospital in Seattle after being dehydrated, and later he posted on social media that he had been released the next day and denied claims that he had heart problems as the cause of his stay.
Russell, who lead the Celtics to 11 NBA titles, including the final two as the first Black head coach of the NBA, died a natural death on Sunday. Bill's wife Jeannine was beside him as he passed away "peacefully". His family confirmed his passing, however they did not specify where he passed away.
Who were Bill Russell's wife?
Bill Russell was married four times and had three children. He was married to his fourth wife Jeannine at the time of his passing; she is thought to have been a proficient golfer. Even though he never revealed how he met his last wife but he surely loved her. On January 25, 2021, he shared a photo of them together as they repeated their vows.
Bill's first marriage lasted from 1956 to 1973 with Rose Swisher, 1977 to 1980 with Dorothy Anstett, and 1996 to 2009 with Marilyn Nault. Bill's first wife is the mother of all three of his offspring. They are William Russell Jr., Karen Russell, and Jacob Russell.
Who are Bill Russell's sons?
William Felton Russell Jr., the oldest son of Bill Russell and named after the 11-time NBA champion, was born on November 2, 1957, and he spent a number of years working for Cox Trucking. Unfortunately, he succumbed to cancer in 2016 after a valiant fight.
The youngest son of the NBA hall of famer, Jacob H. Russell, was born on July 6, 1959. Little is known about him because he hasn't lived a particularly public life. He reportedly resides in Washington State with his wife Sara Marckx Russell.
Who is Bill Russell's daughter?
Bill Russell's daughter, Karen Russell was born on January 20, 1962. In addition to being a blogger, Karen is a legal and political commentator. She has accomplished a lot of incredible achievements in her life. Karen is a Harvard Law School graduate who has examined national political issues and high-profile prosecutions.
What is Bill Russell's net worth at the time of his death?
At the time of his passing, Bill Russell had a net worth of $10 million. During his career Russell was one of the NBA's first big-earners among basketball players.