Bryce Mitchell revealed a surprising reason why he had no other choice but to compete against Ilia Topuria at UFC 282.
Mitchell made his debut in the Ultimate Fighting Championship (UFC) in 2018, and since then he has competed in seven bouts, winning six of those bouts. In his first six bouts, he was victorious over Tyler Diamond, Bobby Moffett, Matt Sayles, Charles Rosa, Andre Fili, and Edson Barboza.
However, Mitchell's winning streak of six matches came to an end when he faced Ilia Topuria in a match in which he reportedly suffered from flu. Thug Nasty fought a hard battle against El Matador, and in the end, he had no choice but to submit and accept his loss.
Bryce Mitchell is 'very happy' with the UFC, but admits financial situation was 'a factor' fighting at UFC 282 with the flu https://t.co/3O2kCwFi2i pic.twitter.com/3IPvOG2ZDY

— MMA Fighting (@MMAFighting) January 6, 2023
Recently, Bryce revealed the reason why, despite suffering from the flu, he decided to go for a fight, endangering both his health and his unbeaten streak. The 28-year-old fighter claimed that he was in a dire financial situation and that bout was his only option.
"I had a couple thousand bucks in my bank account, and (the UFC) told me that, 'If you don't take this fight, we're not finding you one until February,'.They said they're booked. So, it's like you can live off a couple thousand bucks in your bank, or you can f*cking fight December 10th. And if not, f*ck off until February." Bryce said.
Why didn't Bryce Mitchell (@ThugnastyMMA) pull out of his fight against Topuria when he got sick? This is why. And he's not complaining. This is the game. But it's important to know what goes into these hard choices fighters face. pic.twitter.com/ouKUFh1yau

— Brett Okamoto (@bokamotoESPN) January 5, 2023
Nevertheless, despite the fact that the American MMA fighter was sick with the flu, he was almost certain that he would be able to win against Ilia Topuria. Not only was he in need of money, but he also had a strong belief that he would prevail in the fight.
"I said, 'You know what? I don't want to live on a couple thousand bucks until February.' I would have made it, because I could have scrapped by, and maybe I should have. But at the time, I thought I'd win the fight, brother. I was going in there with the flu to kick somebody's ass anyways. That just wasn't the case. I was not capable of kicking ass that night. I was capable of taking an ass kicking. I did do that pretty well." Bryce added.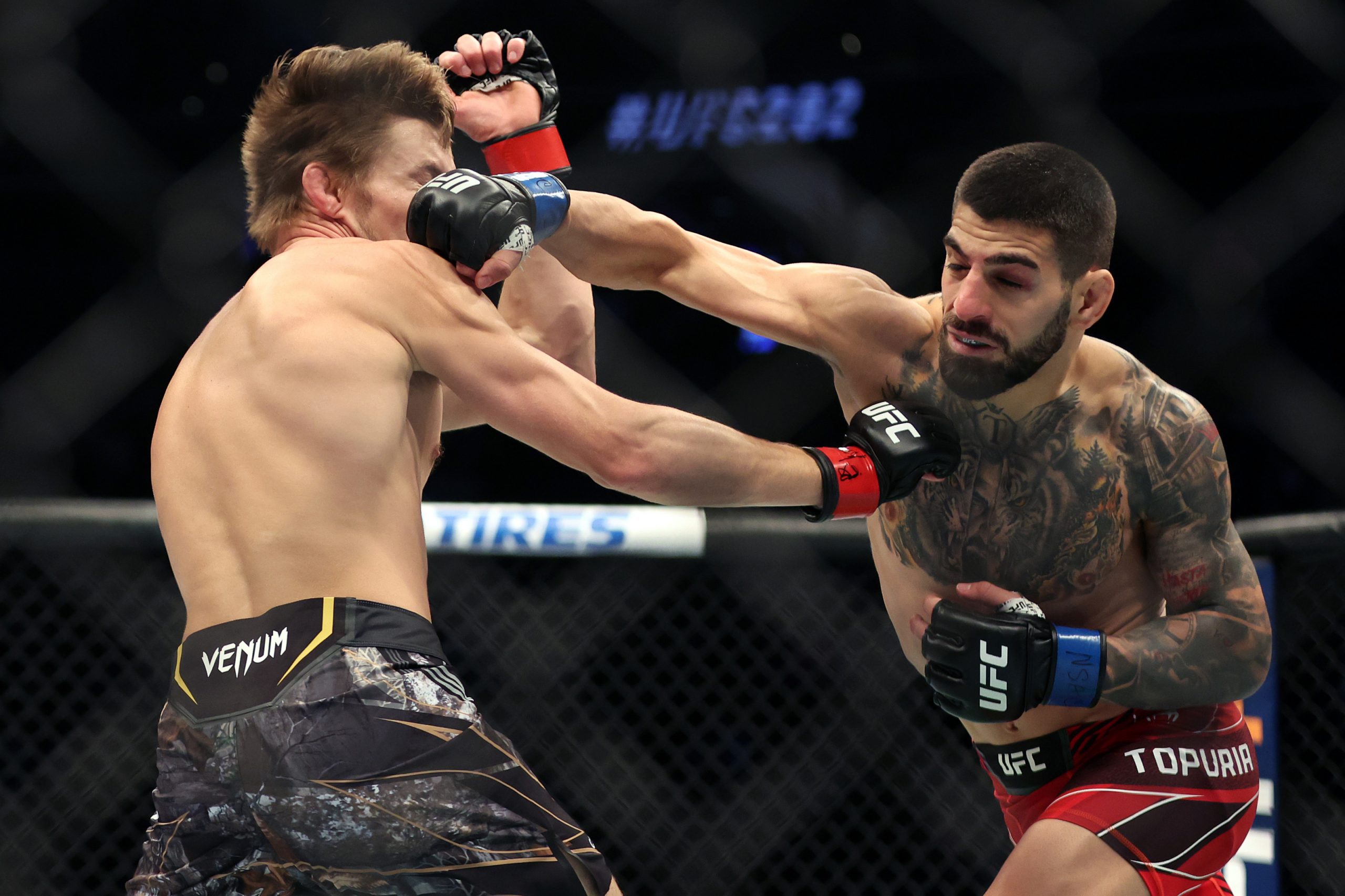 Immediately following the loss, Mitchell was close to considering retirement from the sport out of frustration, but his coaches refrained him from making such a decision. Now that he has had some time to reflect, the featherweight fighter believes that the wise thing to do would be to accept his fate.
"If I could go back, I probably wouldn't even have shot a takedown, but in the moment, I was not accepting what I was capable of. … If I would have readjusted my strategy, I know I could have done better. I could have probably went all three rounds. But I really gassed myself out shooting a lot of takedowns and stuff like that." Bryce shared.