Gracie Hunt, after the Super Bowl, was proud to be a part of the team and had shared photos of her with the Vince Lombardi Trophy. Now that ten days have passed since the memorable event for the Kansas City Chief's team, Gaice Hunt is again making headlines for her social media activities.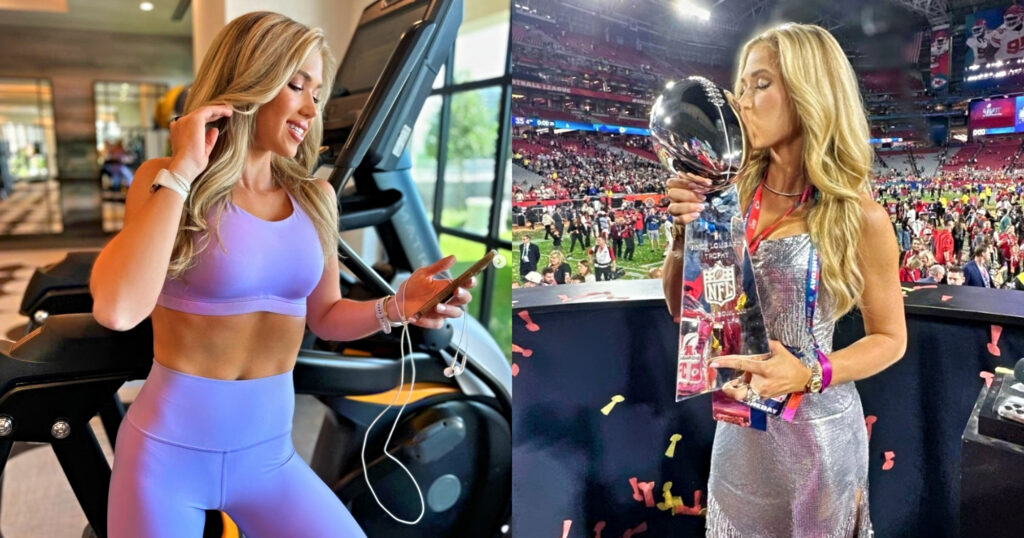 Not only is Gracie the daughter of the Chiefs' owner, but she also is responsible for the franchise's public relations. So, wherever the Kansas City team goes, you will likely notice the beautiful model, who also happens to be the former Miss Kansas!
The Chiefs, after winning Super Bowl LVII, did not hesitate to party hard and share their memorable time with their fans and supporters, without whom the team would have gone nowhere. Along with the team, Hunt was also present in the victory parade.
Now that the NFL-winning vibe is over. Players and team representatives are heading back to their usual lives. While many star players like Patrick Mahomes are back in practice, Gracie Hunt can be noticed posing on her Instagram account in an exotic location!
Where did Gracie Hunt click her raunchy photos?
Graice has worked hard enough throughout the season and now deserves the extra break, with the next season still miles away. Moreover, like players, she does not need to practice anything but rather build connections and what other way is better than attracting people on social media platforms like Instagram?
So, the twenty-four-year-old can be noticed clicking jaw-dropping photos on a private beach in Cabo San Lucas, Baja California Sur. The former Miss Kansas has three posts in the exotic location. In the first post, the model is wearing a bikini and captioned her post writing, "Cabo got me like 👐🏻"
View this post on Instagram
However, the second and third posts are not regarding her vacation; rather, she brags about her fitness and promotes a brand in her third post. Yet, the response of fans was positive, and they could not get the eyes of the young model.
A fan wrote, "❤️🔥Gorgeous 🔥❤️."
Another fan added, "How are you doing, beautiful Gracie Hunt? I love all three of your pictures. You look great in that pink bikini, and I don't know which picture to choose because you are a beautiful and gorgeous woman. I will try to pick a picture. I put number three because I love the pose."
What are your thoughts on Gracie Hunt? You can share your opinion in the comments.