The Eagle from Dagestan promised to 'drown' Justin 'Highlight' Gaethje when they face off in UFC 254, but Conor McGregor has made explosive comments about Khabib Nurmagomedov after this.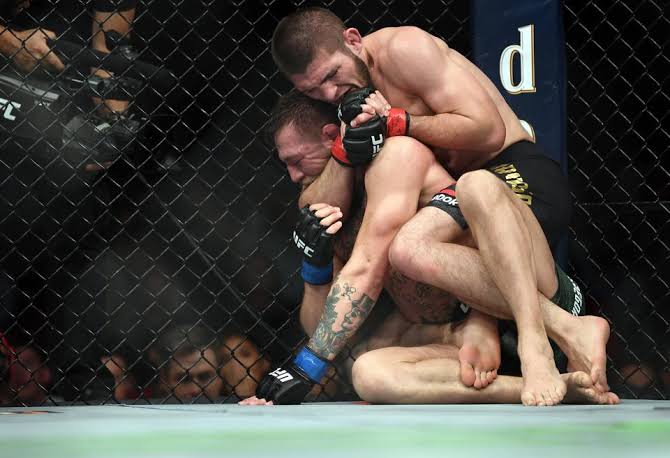 Highlight is being viewed as the person who can finally be the one to take away the unblemished streak that Khabib Nurmagomedov has had in his professional career.
Khabib stands at 28 victories since he won his last match in September of 2019. Gaethje has been more recently crowned the interim champ when he dethroned Tony Ferguson this May.
The UFC commentator, Joe Rogan is very excited for the contest in October when the two men clash. It's in the training session of Gaethje where Rogan is present, when Nurmagomedov made a statement to caution his opponent.
The Eagle commented beneath a video post of Rogan on Instagram, saying, 'Justin is a very nice guy and good opponent for me, but when octagon close he have to be ready not only boxing match.'
The protégé of EaglesMMA added, 'I'm not Dustin or Tony. I will take him to the deepest ocean and drown him. InshaAllah'
https://www.instagram.com/p/CDcBiMmlxcR/?igshid=1acxo9a6owemq
Conor 'Notorious' McGregor attacked his rival Khabib Nurmagomedov by swiftly responding to the undefeated champion with snarky remarks.
Notorious was not a fan of the way the lightweight champion fights and rebuked, 'In other words – "I'm going to be running around the outside of the cage, shitting my pants,'.
McGregor commented on how The Eagle charges at the legs of their opponents in his stream of verbal attack. The Irishman, known for his razor-sharp tongue is no stranger to making rude comments about his opponents.
The fact that Eagle shall be stepping inside the eight-sided ring again, is a testament to how strong-willed the Russian is. The 31-year-old just lost his father in June to COVID-19, and willing to fight again within such short notice is a statement of his willpower.
The last time the Dagestani was inside the octagon was when he beat Diamon Dustin Poirier to capture the title in late 2019. He aims to unify both titles and take his career wins to 29-0 when he facws Highlight this October.
The match is supposed to happen in a closed environment to lower the risk of the Coronavirus pandemic spreading. With the number of cases steeply rising in America, Khabib Nurmagomedov has been forced to shack up in Russia since he went back there.