Conor McGregor gets sneaky again, adds new whiskey-scented aftershave to expand his business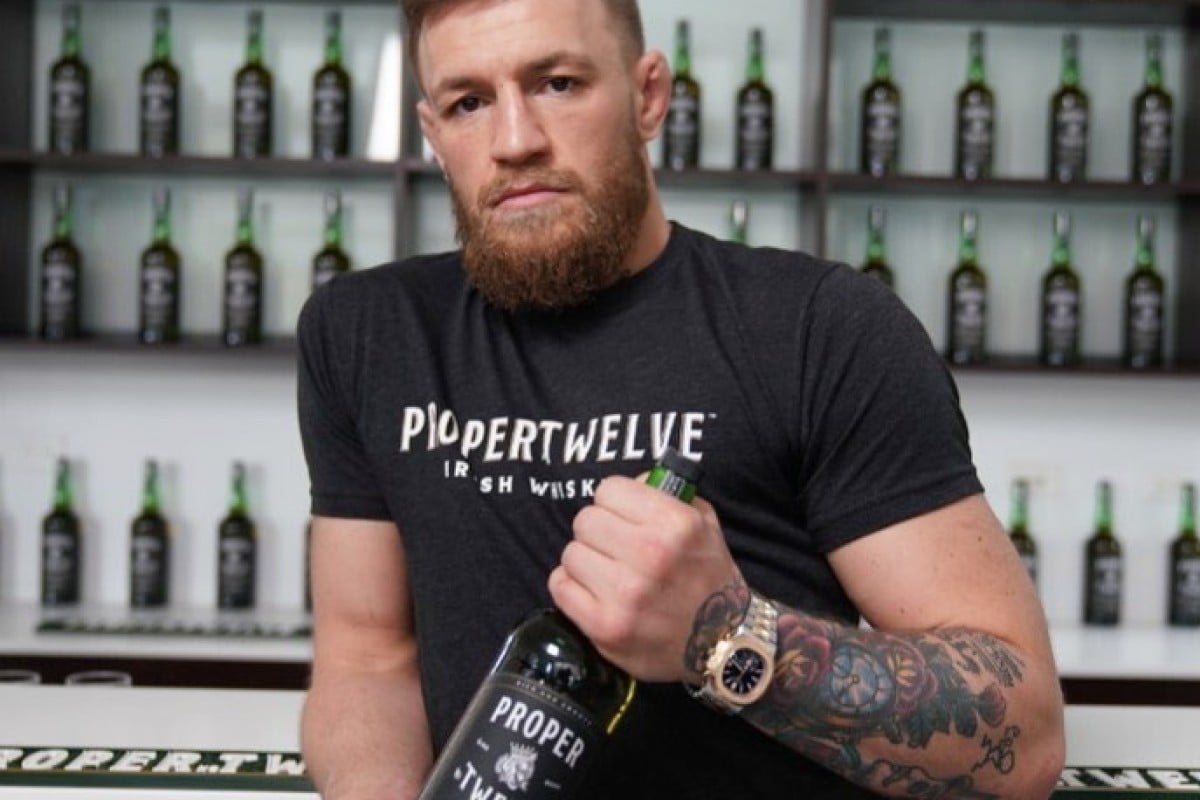 Conor McGregor is back in the game. Well, the Irish MMA superstar has never been out of business, but he just hasn't been active in owning a business since selling his stake in proper twelve whiskeys. McGregor has released an aftershave that has already taken the market by storm.
The Notorious is arguably one of the most influential MMA fighters ever. Conor's charisma is not simply limited to his MMA skills and trash-talking ability. Rather the former two-division champion constantly does something that keeps him at the center of everyone's attention.
There are plenty of other fighters who have better skills, techniques, and fight IQ than Conor. There aren't many fighters, though, who can compete with Conor McGregor's level of commercialization and publicity. Which is one of the very reasons why Dana White has been so considerate toward the Irishman.
McGregor plenty of times expressed his love for expensive timepieces, branded cars, luxurious homes, and lavish lifestyles. The MMA fighter hence never confined himself within fight money rather he owned businesses, promoted businesses, and became an ambassador of tons of top brands to earn money.
Conor McGregor has taken delivery of the $3.5 million Lamborghini yacht he purchased last year.

• 63-feet long
• Two-bedrooms
• 4,000 horsepower
• 70-mph top speed

The yacht is 1 of 63 that were made, with McGregor receiving #12 in honor of his Proper 12 whiskey. pic.twitter.com/uXsFJ6l9kB

— Joe Pompliano (@JoePompliano) July 20, 2021
Conor endorsed the "Proper 12" whiskey line. which led to the brand experiencing great success. Without a doubt, Conor and everyone connected to him profited from the booming sales of the whiskey brand. The lightweight fighter lately sold his share to Proximo Spirits for 600 million dollars together with two of his partners.
Conor McGregor allegedly sold his remaining stake in Proper 12 for 330 million dollar. The whiskey brand he launched about 30 moths ago.

Insane! pic.twitter.com/VdGt7Q7B1S

— Crack Hardly (@CrackHardly) March 6, 2021
After two years, McGregor is back in business with a new product. An aftershave with the scent of whiskey will be available at the market from today with a catchy tagline. Brand practitioners have already expressed their opinion saying this is something that absolutely goes with Conor's personality.
"If you want to make them frisky, then smell like my whiskey."
The 34-year-old fighter hasn't made any octagon appearance for almost two years now. However, Conor McGregor is getting ready to face Michael Chandler in his return bout.