"I would like to see armed protection at each school also": Conor McGregor expresses views on recent school shooting in Nashville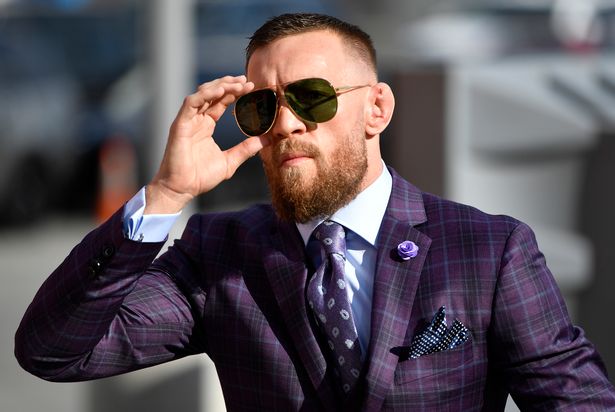 On Monday, a terrible shooting took place inside a school in Nashville, Tennessee. Even a rugged man like UFC superstar Conor McGregor's heart was broken by the tragic occurrence, which inspired The Notorious to come up with a potential solution.
It was just another fine Monday morning. Children at The Covenant School, a private Catholic school, had no idea that their beloved institution would become the scene of a massacre. Out of nowhere, a former student with a gun appeared and started firing. Three adults and three children were brutally murdered on the spot by the 28-year-old attacker before he was restrained by policemen.
These are the victims of the Nashville school shooting.

Katherine Koonce, 60
Mike Hill, 61
Cynthia Peak, 61
Evelyn Dieckhaus, 9
William Kinney, 9
Hallie Scruggs, 9https://t.co/iGhjUhxnub pic.twitter.com/dzbJCMQ8pg

— CNN (@CNN) March 30, 2023
What did Conor McGregor say about the Nashville school shooting incident?
Conor McGregor and other well-known MMA figures are among the people who are horrified by the occurrence. This is not the first time the former two-division champion shared his thoughts on such an incident. A few years back, The Notorious also expressed his feelings regarding a school shooting incident but this time the Irishman has a possible solution too.
"Just got an 'Amber alert' to my phone while here in Orlando. A smart and quick set up that alerts everyone there is a child missing and with full description and detail also. I would like to see armed protection at each school also. I have had my children at school here while stateside and have had my own armed guard present at the school." said Conor.
Former Christian school student kills 3 children, 3 staff in Nashville shooting https://t.co/rQBgths2TI pic.twitter.com/6egl9SHSZM

— Reuters (@Reuters) March 28, 2023
With his fiancée Dee Devlin, Conor is a father to three children: Conor Jr., who is five years old, Croia, who is four, and Rian, who is 22 months old. While staying in Las Vegas, to shoot The Ultimate Fighter, Conor appointed armed bodyguards for the protection of his kids in school as he had his concerns.
"This was prior to the most recent school shooting also. If she shot her way in to that school from the outside, my guard, who is tucked away, armed and unseen, would have seen her and taken her down. Saving those children's lives. May God and his best people on this earth protect our children!" Conor added.
Do you agree with Conor McGregor that only armed security guards at school can reduce shooting incidences in the USA? Share your thoughts with us in the comment section.