The very well-known Irish fighter Conor McGregor does not avoid controversy, especially when it involves his way of life. Recently, a UFC fan posted a comparison of McGregor's lifestyle with his upcoming opponent Michael Chandler's hard prep, and it caught the attention of the former two-weight world champion.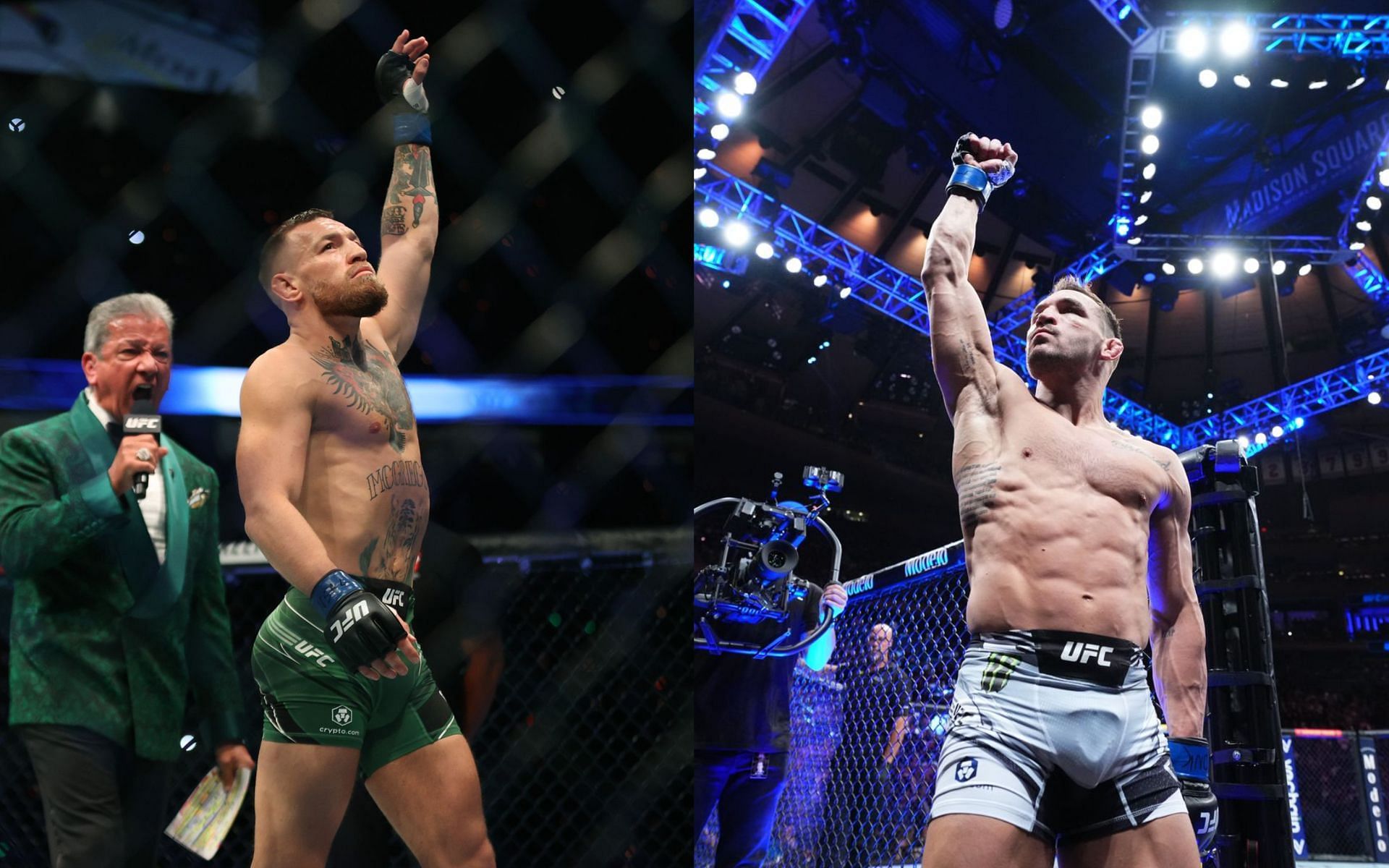 Beyond the Octagon: Exploring the Multifaceted Nature of Conor McGregor and Michael Chandler
Chandler has been working out hard in preparation for The Ultimate Fighter Season 31, where he will make his coaching debut alongside McGregor. The fan posted images of the two fighters side by side, with one showcasing Chandler's weightlifting and jogging routine, while the other featured McGregor in the crowd at an event, swigging a bottle of whiskey. The fan funnily captioned the Tweet, "This is craaazy to me lmao the duality of man." McGregor, never one to back down from a challenge, responded in his typical witty fashion, "It's proper gorgeous story telling is what it is."
https://twitter.com/TheNotoriousMMA/status/1653947522321358851?s=20
Chandler and McGregor will coach teams in The Ultimate Fighter Season 31, and a match between the two coaches is maybe scheduled for the season's finale. While it might switch to welterweight, both competitors are anticipated to participate in lightweight. Chandler has expressed his excitement about filming the series and the challenge of coaching against his rival. "I already respected (Conor) a lot, not just as an athlete, but as a businessman, with what he's done in the sport. The sport of mixed martial arts is better when he is in it, he is healthy, and he is fighting," Chandler said.
A Collision of Titans as "Mystic Mac" McGregor and Michael "Iron" Chandler Battle for Glory in the Octagon
Both McGregor and Chandler are aiming to avenge recent losses, thus their forthcoming bout will be crucial for both athletes. The fight may also face delays, as McGregor must be entered into the USADA drug-testing pool for a minimum of six months before competing, something he claims he has already done. The Season 31 of The Ultimate Fighter will begin on May 30 and run until August 15 of that year. The two fighters will be eager to make a statement when they square off after coaching on The Ultimate Fighter Season 31.
The fierce duo has a super strong desire to win in the octagon despite leading quite different lives. Fans can anticipate nothing less than an epic struggle between these two fighters. The stalwarts when their fight finally takes place in the upcoming months, will be filled with devastating blows, takedowns, and submission attempts. Whether you're a devoted follower or a casual fan, the McGregor vs. Chandler fight is sure to be a memorable event in the whole of mixed martial arts history.