Conor Mcgregor, Islam Makhachev, Kamaru Usman and many other pros calls out judge after Marlon Vera loss to Cory Sandhagen at UFC San Antonio
Cory Sandhagen defeated Marlon 'Chito' Vera in a very contested split decision victory in the UFC San Antonio bantamweight main event.
The result left the fighting community polarized and flustered, with former champions Henry Cejudo, Conor McGregor, Kamaru Usman, Islam Makhachev, and several others voicing their disapproval.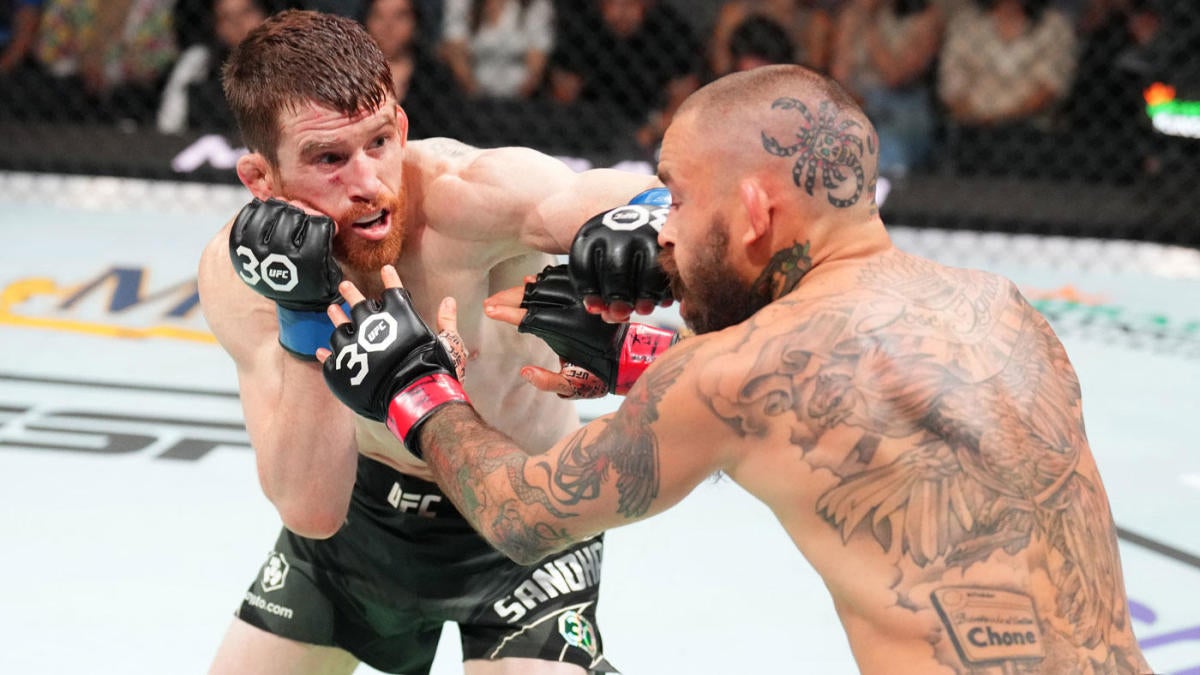 Rising from Defeat: Marlon 'Chito' Vera and Sandhagen's Epic Showdown for a Shot at the Title
Vera had been riding hot on a four-fight winning streak since his defeat to Jose Aldo in 2020, dislodging some of the most predominant names in the sport, including Frankie Edgar and Sean O'Malley.
Sandhagen, on the flip side, was trying to revive himself post back-to-back losses to former champions Petr Yan and TJ Dillashaw in his last two appearances. With the chance of a title shot on the line, the stakes were tremendously high for both competitors.
Sandhagen dominated the opening two rounds of the battle with a superb exhibition of his grappling abilities, bringing Vera down and establishing total dominance. But, Vera's perseverance shined through in the following three rounds, and the match became a tense back-and-forth battle.
Sandhagen Claims Controversial Victory and Calls Out #1 Ranked Fighter: Outrage Erupts Among Fans and Fighters
Following a fierce and closely fought-out battle, Sandhagen has announced the victor, and he wasted no time in calling out the #1 ranked Merab Dvalishvili in his post-fight interview. Nevertheless, the judges' decision provoked outrage from numerous fans and fighters.
McGregor expressed much displeasure on Twitter: "One gollier of a spit and two snot rockets each nostril just now from both fighters at the end of the fourth. It's a ridiculous habit some people have. It should be abolished via threat of point deduction."
In another tweet, Cejudo expressed his dissatisfaction with the judges' decision, including Usman, Makhachev, and others, "These judges make me sick!" while Usman merely tweeted, "SMH…" Makhachev added his voice to the discussion, claiming, "I'm sick of these judges, man."
Sandhagen's Win Over Vera Solidifies His Spot as a Bantamweight Contender
Although the disputed decision, Sandhagen's win over Marlon 'Chito' Vera cemented his spot as a significant opponent in the bantamweight division. Sandhagen, with his superior grappling and striking skills, might contest for the crown in the future.
Nevertheless, Vera must rebound from this drubbing and resume to establish his stats as the division's best fighter. To rehash, the UFC San Antonio bantamweight main event delivered an exhilarating and fiercely fought battle between two of the division's finest fighters.
While the judges' judgment was questionable and left many fighters infuriated, Sandhagen's victory sets him up for a prospective title shot in the forthcoming days.