Logan Paul wrapped up his first year in WWE with a surprising defeat against Seth Rollins at WrestleMania 39. However, he has extended his contract with the prominent sports entertainment company and is anticipated to make more appearances in the future.
In a recent interview with ESPN. Logan suggested that he may be vying for a title in the future. The influencer stated that he wouldn't have signed a new contract with WWE if he didn't have faith in his ability to compete for a championship.
Although he didn't specify which championship he had his eye on. The 26-year-old could potentially compete for the United States Championship. The highest-ranking title on Monday Night RAW, where Logan is a frequent fixture.
Paul's aspirations for a WWE championship were shattered when he was unable to defeat Roman Reigns for the Undisputed WWE Universal Championship at the Crown Jewel premium live event held in Riyadh, Saudi Arabia in November 2022.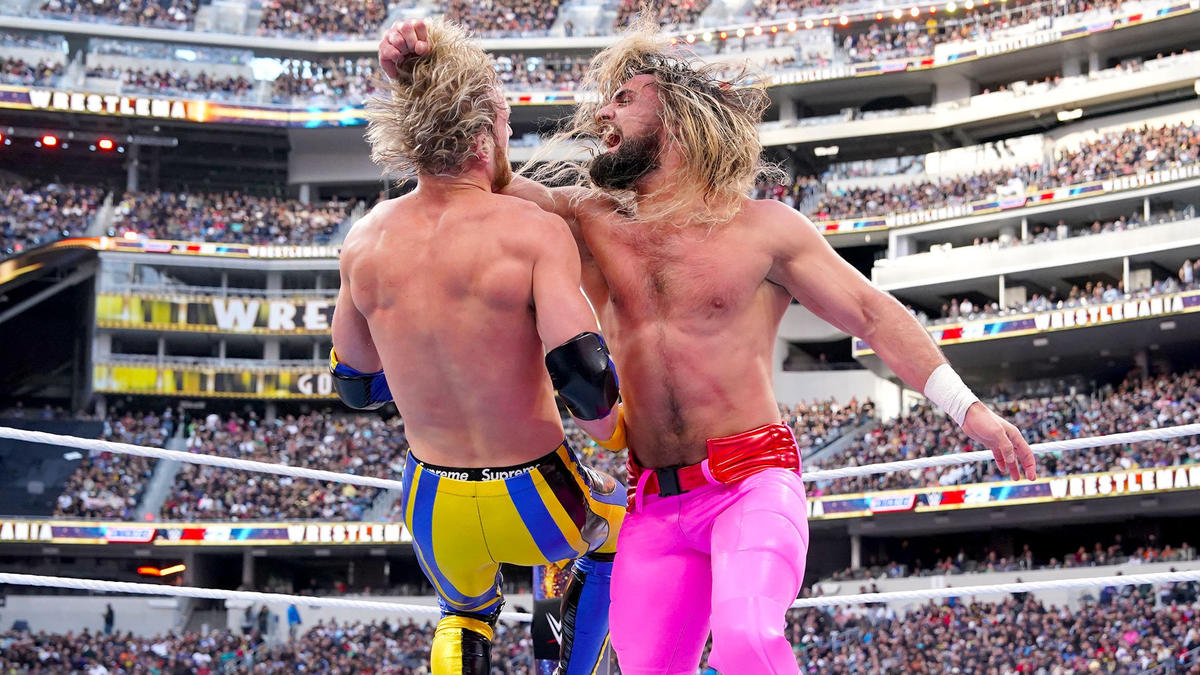 Logan Paul WWE Career: Renewed Contract, Title Aspirations, and Rumored Paycheck
As the WWE draft is anticipated to make a comeback in the near future. The former YouTuber, boxer, and now professional wrestler may become an exclusive member of RAW. This would place him in a favorable position to contend for the workman's title on the red brand.
Now that the 28-year-old superstar has signed a new contract with WWE, his aspirations for a championship title may become a reality. Additionally, there have been rumors that the contract includes an exorbitant sum of money for Logan over the next three years.
A recent report from Ringside News has refuted claims that Logan's contract with WWE is worth $15 million. The publication stated that although they have not had access to the contract. The suggested amount is highly unlikely according to their sources.
The specifics of how WWE will utilize Paul after renewing his contract remain uncertain. However, thus far, it has been a positive experience for Maverick within the prominent sports entertainment company.
Let us know your thoughts in the comment section below.