In the latest episode of ESPN's DC & RC show, Daniel Cormier shared his perspective on Sergei Pavlovich's recent victory against Curtis Blaydes and the possibility of him making a title surge in the UFC heavyweight division.
Cormier even went as far as putting himself in Pavlovich's shoes, stating that the surging heavyweight should be the alternate for the highly anticipated Jon Jones versus Stipe Miocic fight.
Considering the momentum that Pavlovich has gained from his recent win, Cormier believes that it would be a smart move for the UFC to have him ready as a backup fighter for the main event.
Overall, Cormier seems to have high hopes for Pavlovich's future in the UFC and is excited to see where the surging heavyweight goes from here.
He said: "I think I [Sergei Pavlovich] do what I did when Jon [Jones] fought against Ciryl Gane. I weigh in and I sit there as an alternate, I don't know if I fight again because against Ciryl Gane, nobody knew it. But he was the alternate, so he sat there, made the weight and then when Ciryl and Jon fought, he was just out, but he got paid some money."
During the show, Cormier also highlighted that being an alternate would guarantee Pavlovich a paycheck even if he does not compete. He added that taking on another fight would be a setback for Pavlovich. Who is currently the top contender in his weight class.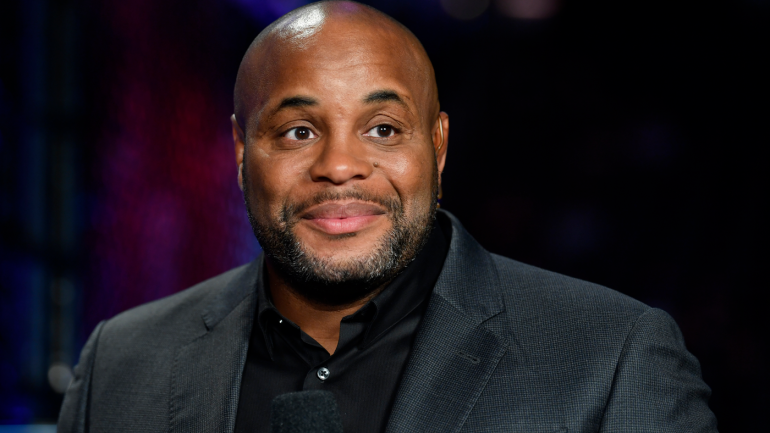 Cormier's argument is sensible as Pavlovich may have to wait until early next year if he chooses to fight again. Alternatively, serving as an alternative for the Jones versus Miocic fight. Scheduled for November, may prove to be a more beneficial option for Pavlovich.
Daniel Cormier sung praises for Sergei
In the latest episode, Cormier expressed his admiration for Sergei Pavlovich's rise through the UFC heavyweight rankings. According to 'DC', Pavlovich has done an exceptional job of solidifying his position as the next heavyweight title contender.
Cormier commended the Russian fighter for his ability to control the tempo of his bouts. Stating that Pavlovich has been dictating the pace of his fights with great success.
"He's [Sergei Pavlovich] not crazy fast, he doesn't throw and overthrow. He's just so sure that his power when he connects can put just about anybody out that he just fights at the same pace."
Let us know your thoughts in the comment section below.