Jimmy Butler is winning the hearts of fans across the globe with his actions. He was spotted sharing the tennis court with Carlos Alcaraz. Jimmy loves tennis as much as basketball because of the challenges that come with it. So when he got the opportunity to play, he didn't want to miss out.
Butler's athleticism, competitiveness, and versatile gameplay enabled him to become a six-time NBA All-Star and an Olympic gold medalist. He's been an inspiration to many, and American tennis sensation Coco Gauff seems to be one of them.
Coco Gauff reveals Jimmy Butler to be a key motivator
Jimmy Butler was in attendance when Coco Gauff advanced into the third round of the U.S. Open. She had a dominant score of 6-3, 6-2 against the Russian tennis player Mirra Andreeva, the match was held at the Arthur Ashe Stadium.
Coco's form and performance both have improved over the last couple of weeks and she credits her mentality more for this growth than her tennis skills. Butler was present both at her practice session and at the time of her match.
Gauff credited Butler for the change in her mentality as she said, "I'd say that switch I had in the last couple weeks. People think some incredible thing happened, but realistically two weeks between Wimbledon and the next tournament I played, nothing could've changed that much. It was just a mental thing. That is what I learned from watching Jimmy compete."
Coco Gauff credits Jimmy Butler for her ascension

"That switch I had in the last couple weeks. people think some incredible thing happened. But realistically, the two weeks between Wimbledon and the next tournament I played, nothing could have really changed that much. It was… pic.twitter.com/yFz0LOkfb0

— NBACentral (@TheDunkCentral) August 30, 2023
Jimmy Butler is famous for his competitiveness and his drive as a player. His desire to succeed and grow is probably the biggest in the entire NBA. Seeing his resolve motivated Coco and pushed her to do better.
Butler helped raise $320,000 with Carlos Alcaraz at charity event
The U.S. Open 2023 qualifiers were kicked off with probably the best exhibition match ever. The match was a doubles match where two young tennis icons teamed up an NBA All-Star and a Columbian singer.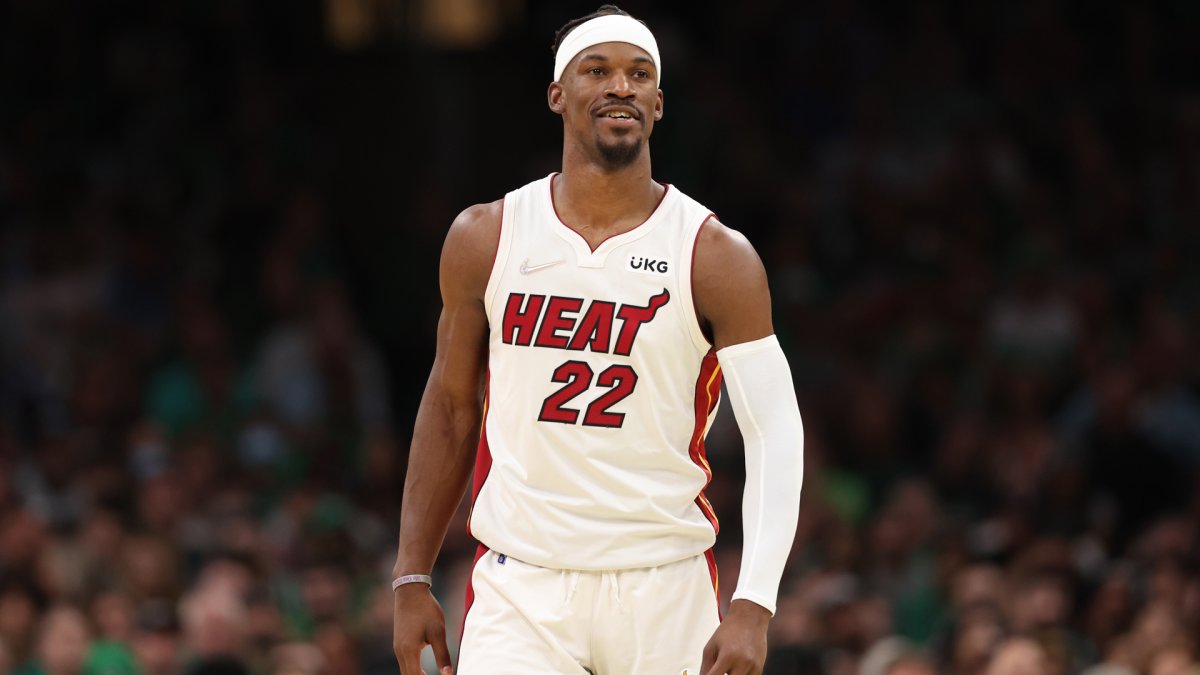 This match felt like the crossover of dreams as the NBA star Jimmy Butler took the court. Apart from Butler, the other participants were Tiafoe, Alcaraz, and Yatra, the match was a charity match raising charity for humanitarian aid in Ukraine. Butler teamed up with Alcaraz to take on Yatra and Tiafoe Both the parties delivered an exceptional performance and raised about $320,000 for charity. Butler fans were excited to see him play tennis and enjoyed every bit of it.
Jimmy Butler playing tennis is hilarious 🤣

(via @usopen)pic.twitter.com/2pe9FFstpl

— ESPN (@espn) August 24, 2023
What do you think of Butler and his love for tennis? What do you think of Coco's statement? We are eager to know so drop down in the comments and do let us know.