Oleksandr Usyk, the world heavyweight championship is being targeted by Daniel Dubois, the ruling WBA regular champion, who is determined to dethrone him. Usyk lately walked away from negotiations with Tyson Fury to finalize an undisputed showdown.
As a result, his team is attempting to fulfill his mandatory obligations on his WBO, WBA, IBF, and IBO titles. Dubois, the determined heavyweight boxer with a fire in his belly. He sustained an ACL tear during his last fight but through the power of surgery and months of grueling rehabilitation. Dubois rose up like a phoenix from the ashes and found himself standing tall and proud once more.
From Learning to Walk to Heavyweight Domination: Dubois Takes on Oleksandr Usyk for Multiple Belts
He compared the experience to re-learning how to walk, but as the old adage goes, "no pain, no gain." The WBA, ever the taskmaster, has set a deadline of April 1 for Dubois and Usyk to come to an agreement on a highly anticipated megafight, and if they fail to do so, Usyk will be forced to face Dubois as his mandatory opponent.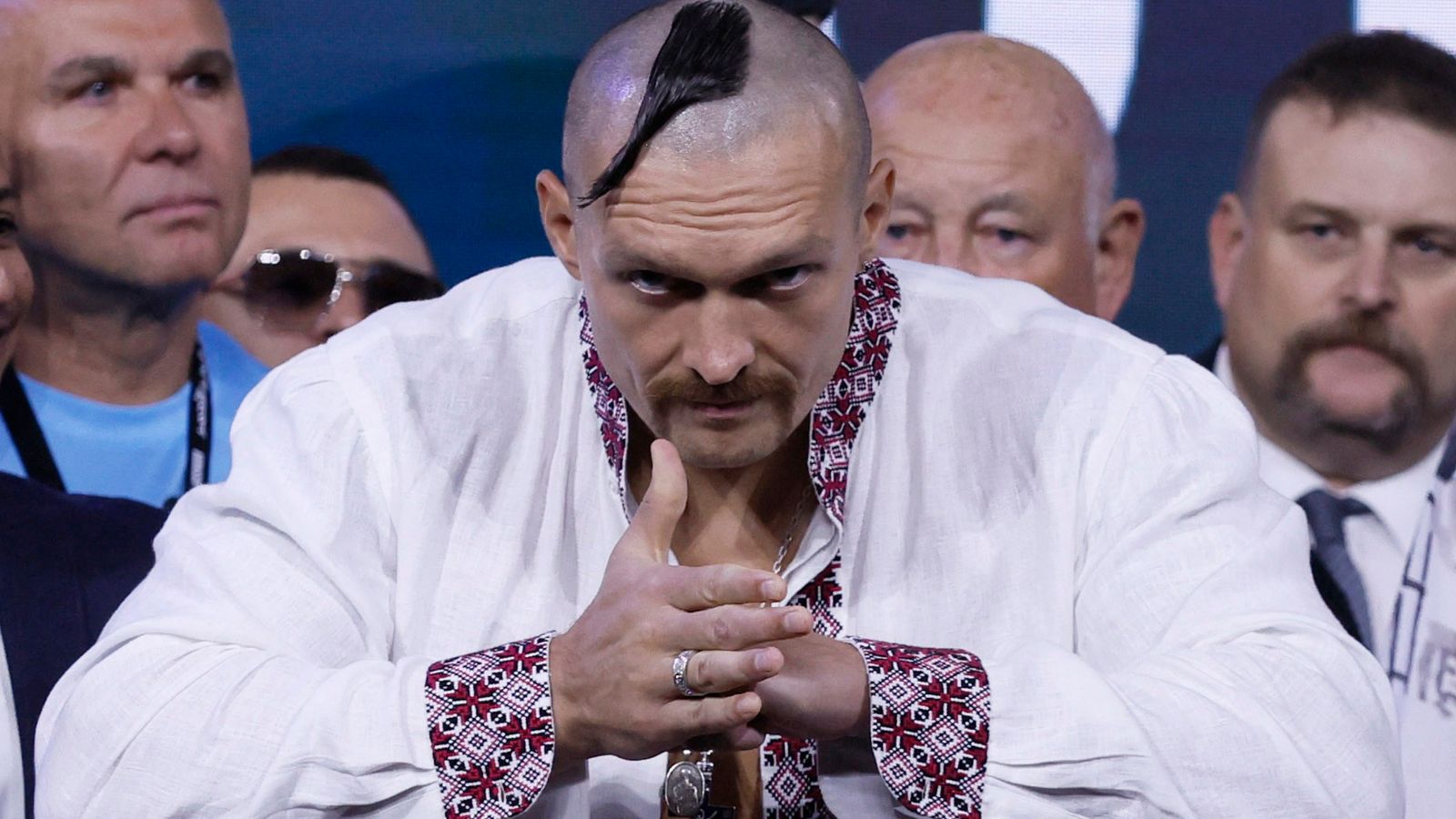 Some have suggested that Dubois should take a pass on this challenge and gather more experience, but he has decided to seize this opportunity to not only capture one belt but to dominate and capture multiple belts in one fell swoop. He senses that he has the right blend of power and skill to knock out Oleksandr Usyk and earn the heavyweight title for himself.
Despite his injuries, he has already exhibited his tenacity and resolve by knocking out Kevin Lerena in the third round of his most recent fight, and he believes he is more than ready to face the best the division has to offer. Dubois' trainer, a critical piece in his preparation, knows how to approach this bout and has a game plan in place.
Size Doesn't Matter: Dubois Plans to Knockout Usyk in Quest for Heavyweight Titles
A well-trained fighter, as we all know, is always better equipped to confront their opponent in the ring. Dubois plans to take full advantage of Usyk's smaller stature by testing his chin and applying unrelenting pressure to get the knockout. His ambition is to outperform Dereck Chisora and take the titles away from Usyk. Dubois comprehends that in order to win, he must release his full talent and not hold back.
His trainer is similarly skilled and knowledgeable about the best technique to adopt in this match-up. The stakes are tremendously high, the stage is set, and Dubois is determined to dethrone Usyk as heavyweight champion of the world. Dubois supposes he can win and grab the belts in a classic showdown between a powerful puncher and a tough-as-a-nail boxer.
The excitement is palpable, and the entire world is waiting to see who will prevail.